The capacity of home loan borrowers to borrow has dropped by about 20% over the past couple of years, mortgage brokers estimate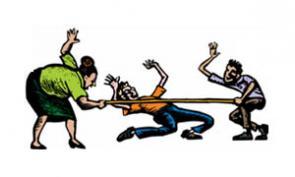 As lenders and regulators have tightened the screws, the borrowing capacity of people seeking and taking out home loans has declined over recent years. But by how much?
Analysts at Macquarie in Australia this week suggested borrowing capacity is down by between 15% and 25% since 2015 with changes in expenses recognition having a significant impact on owner-occupiers' borrowing capacity, and debt commitments having a more significant impact on property investors.
Given the New Zealand residential mortgage market is dominated by four Australian owned banks - ANZ, ASB, BNZ and Westpac - has the same thing happened here? Broadly speaking the answer is yes, according to mortgage brokers.
"In 2015 lenders were testing [loan] servicing at rates around 5.50% and today that is around 7.50%," says Squirrel Mortgages' John Bolton. "Based on a repayment of $4,000 per month that equates to a 19% reduction in borrowing power. On top of this has been a focus on expenses and responsible lending, which has also lowered borrowing power - but [that's] probably not as prevalent as in Australia."
Andrew Perry of Your Home Loan says borrowing capacity in NZ has probably reduced by about the same as Macquarie's Australian estimate between the introduction of the investor loan-to-value ratio restrictions in mid-2016 and mid-2017. Perry says there has been a bigger emphasis on expenses with things like risk insurance, entertainment, school fees for public schooling, and childcare being covered.
"We were already tighter than Australia to start with so that makes us a much tougher lend. Also servicing rates have crept up by about 0.3% to 0.5% across the board," says Perry.
He says servicing rates are about 3% to 3.5% above what investors are actually paying, and about 2% to 2.5% above actual rates for first home buyers with a 10% deposit as lenders add low equity premium interest margins.
"The biggest impact on investors was when banks started taking into account the principal and interest payments at say, the servicing rate of 7.5%, rather than the interest only payments, at say 4.5%, on lending elsewhere which made sense," Perry adds.
He argues this has now gone too far with lenders wanting borrowers to provide a statement and loan term for all loans elsewhere and base repayments on that.
"So a 35 year-old borrower who is paying their loans down over a 20 year rather than a 30 year term is penalised [as] they are incentivised to put their loans on principal and interest for as long a term as possible, thereby paying more interest, in order to better meet bank affordability criteria," says Perry.
Bolton says NZ's Australian owned banks increased servicing rates as a result of attention from the Australian Prudential Regulation Authority. 
"The biggest change for us was the smaller NZ banks lifting their servicing rates in line with the big banks. Another big change was not allowing property investors to have existing loans tested on interest-only. It would be fair to say that between APRA and the RBNZ they have dictated credit policy such that all banks are largely the same now with only subtle policy variations," says Bolton.
What further impact might bank probes on both sides of the Tasman have?
Meanwhile, bubbling away in the background is the Australian Royal Commission into Misconduct in the Banking, Superannuation and Financial Services Industry, and the Financial Markets Authority (FMA) and Reserve Bank (RBNZ) probe into NZ bank conduct and culture. As reported by interest.co.nz in April, Australian-based UBS banking analysts and economists have suggested tightening of lending standards stemming from the Royal Commission could lead to a credit crunch and even Australia's Minsky moment.
"We think the Royal Commission is likely to recommend greater due diligence is required for banks to comply with responsible lending laws. Banks may need to undertake detailed assessment of customers' living expenses rather than relying on the Household Expenditure Measure benchmark [a benchmark banks use to estimate a loan applicant's annual expenses], while overstated income may require greater validation," UBS said in April.
Although noting Australian banks had already started improving their due diligence on borrowers' living expenses, UBS suggested the Royal Commission hearings imply this will have to go significantly further.
"While some may not be impacted by changes, e.g. low loan-to-income borrowers, many are likely to see a sharp reduction in borrowing capacity, particularly first home buyers who are 12% of total loans, and low income borrowers. Our scenario analysis suggests if home loans fell 20% in full-year 2019 then housing credit would slow to 0%. However in a credit crunch scenario where approvals fall one third, credit could contract 2% to 3% per annum. This could lead to Australia's Minsky moment," UBS said.
Named after economist Hyman Minsky, a Minsky moment sees a sudden major collapse of asset values sparked by debt pressures.
Australia's Royal Commissioner, Kenneth Hayne QC, is expected to issue an interim report by the end of September and final report by February 1 next year. However, there have been suggestions the timeframe could be extended. Here in NZ, a report from the FMA and RBNZ review is expected in October or November.
*This article was first published in our email for paying subscribers early on Friday morning. See here for more details and how to subscribe.