A review of things you need to know before you go home on Friday: no rate changes, consumer confidence turns down, RBNZ restructures; KPG pays 4.06%, swap rates rise again, the NZD is up strongly, & more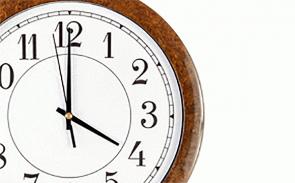 Here are the key things you need to know before you leave work today.
MORTGAGE RATE CHANGES
No changes so far today.
TERM DEPOSIT RATE CHANGES
None here either.
IT'S PERSONAL NOW
It is not juist businesses who are turning pessimistic. Business confidence is a leading indicator; consumer confidence is a lagging indicator. And today's ANZ-Roy Morgan consumer confidence survey shows that the lag is catching up. October consumer confidence slipped -3 points to below-average levels. Perceptions of current conditions remain very strong, but the future conditions index is at its lowest level since late 2015. The pessimism about the future has spread from being about the broader economy to about one's own future financial position. But households nonetheless still think it's a good time to buy a major household item.
RBNZ LEADERSHIP RESTRUCTURE
The Reserve Bank has announced a new leadership team and structure to take effect from December. It will feature a six member senior leadership team, down from 13 currently, under Governor Adrian Orr. Included will be Geoff Bascand, currently Deputy Governor and Head of Financial Stability, as Deputy Governor and General Manager of Financial Stability, Lindsay Jenkin, currently Head of Human Resources, as Assistant Governor/General Manager of People and Culture, and Mike Wolyncewicz, currently Chief Financial Officer and Head of Financial Services Group, as Assistant Governor/Chief Financial Officer Finance. Recruitment will start soon for the remaining three senior leadership roles. Meanwhile some staff are leaving, including Bernard Hodgetts, currently seconded as Director Reserve Bank Review in the Treasury, who will leave when the review is completed. There's more detail here.
SEVEN YEARS, 4.06%
Kiwi Property Group's $100 mln seven year bond offer was fully subscribed and the final interest rate set was 4.06%, being the seven year swap rate plus a margin of +1.45%. The issue was rated BBB+ by S&P. There was no public pool as all this debt was sold to clients of advisory groups. The debt will be listed on the NZDX.
UNDERSHOOT
Retail sales in Australia in September missed growth expectations. They edged up +0.2% in the month to be +2.8% higher year-on-year. Online retail turnover contributed 5.6% to total retail turnover, unchanged from August, and up from 4.4% in September 2017. (In New Zealand, it is running at 6.3% of retail sales.)
SHANGHAI UP
The Shanghai stock exchange is up more than +1% today so far. That is on top of yesterday's rise, and since Tuesday it has clawed back +4% of prior losses. That means the overall -23% market shift lower has been pared back to -18% now. On Wall Street overnight, they also posted a +1% gain. (The NZX is level pegging today.)
SWAP RATES RISE FURTHER
Swap rates are up yet again today. The two year is up by +3 bps, the five year is up +3 bps and the ten year is also up +2 bps. The UST 10yr yield has softened a little and is now at 3.14%, down -2 bps. The UST 2-10 curve has widened to more than +29 bps. Other benchmark bond rates are firming as well. The Aussie Govt 10yr is at 2.67% (up +1 bp), the China Govt 10yr is unchanged at 3.54%, while the NZ Govt 10 yr is at 2.61% and up another +2 bps. The 90 day bank bill rate is up again +2 bps to 1.94%, the highest since the middle of July.
BITCOIN STABLE
The bitcoin price is up marginally to US$6,386 and a +1% rise.
NZD RACES HIGHER
The NZD up a full +1c today against a sinking greenback and now at 66.5 USc. On the cross rates we are firmer as well at 92.4 AUc, and up at 58.4 euro cents. That puts the TWI-5 at just over 70.9.
This chart is animated here. For previous users, the animation process has been updated and works better now.