A review of things you need to know before you go home on Tuesday; car sales drop, Ardern pitches CPTPP to Moon, hydrogen chosen, NZ wins on trade, big bond rate falls, NZD rises, & more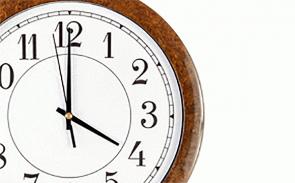 Here are the key things you need to know before you leave work today.
MORTGAGE RATE CHANGES
No changes today.
TERM DEPOSIT RATE CHANGES
None here either.
NEW CAR SALES COOL SHARPLY
Car sales enter a sales shadow in November with SUV demand lower, down -7.3% year-on-year, especially for medium-sized SUVs which were down almost -17%. Commercial demand stays strong however.
ARDERN ENTICES MOON
The Korean President is in New Zealand. In addition to the usual the heady international issues discussed, New Zealand is promising eGate passport access, and a system where people will be able to use both New Zealand residence and contributions to the Korean pension system to help them qualify for pension payments from either country. Korea is not a member of the CPTPP and New Zealand would like to draw them in.
BETTER THAN BATTERY POWER
Ports of Auckland is to build a hydrogen production and refueling facility on the waterfront. In partnership with Auckland Council, Auckland Transport and KiwiRail, it will invest in hydrogen fuel cell vehicles including port equipment, buses and cars as part of the project. The goal is emissions-free operating equipment, including heavy equipment like tugs and mobile container lifting/loading machines, devices hard to power with batteries. Hydrogen allows storage, rapid refueling, and emits nothing but clean water. The new facility should be working by the end of 2019.
A BIFIRCATION
After yesterday's heady rises in Shanghai (+2.6%) and on Wall Street overnight (+1.1%), and mirrored on the ASX (+1.8%) and to a lesser extent on the NZX (+0.6%) yesterday, today's eyes are on those same markets given that the bond markets have given the current situation the thumbs down (see below). Well, today Shanghai has held all yesterday's gains but is unchanged (+0.1%) in early morning trade. But Aussie investors are less positive, down -0.7% in early afternoon trade, while the NZX is flat/unchanged in late afternoon trade.
WE ARE A TRADE WINNER
Statistics NZ published data on the levels of two-way trade today, exports-plus-imports, goods-plus-services. International trade rose to $160.7 bln for the year ended September 2018, up a remarkable +11.6% from the previous year. This is far higher growth than in any previous year in a long time. Our trade with Australia (16.4%), China (17.9%), the USA (11.4%), Japan (5.4%), and the Eurozone countries (9.1%) accounted for more than 60% of all our trade. And in 2018, a sudden spurt of trade with China has edged out Australia as our number one trading partner. Through all of this, our goods and services exports totaled $81.6 bln in the latest year, while our imports totaled $79.1 bln. New Zealand came out on top with a surplus of $2.4 bln, although that was the smallest in five years.
BIGGER AUSSIE C/A DEFICIT
Australia posted a Q3 current account deficit of -AU$12.6 bln. For the full year it totals -AU$48.6 bln. That is 32% worse than the -AU$36.8 bln current account deficit in the year to September 2017. Their Q3 GDP result will be published tomorrow. Our C/A and GDP data won't come until December 19 and 20.
SMALLER AUSSIE GRAIN HARVEST
Australia has lowered its wheat production forecast by -11% to the smallest in a decade amid a crippling drought across the country's east coast that may cut exports from the world's fourth biggest supplier. Their winter crop production is forecast to be -20% below their 20 year average.
SWAP RATES SINK
Wholesale swap rates are down -2 bps for a two year duration, down -3 bps for a five year duration, and down -4 bps for a ten year duration. The US Treasury yields are also moving fast today, dropping, and by the time you read this, they may have moved again. The UST 10yr, which ended yesterday at 3.04% is now down under 2.95%. The long end is falling faster than the short end and the 2-10 curve is now below +14 bps, a level not seen since mid 2007. (And remember, this 2-10 curve was over +30 bps at the beginning of November.) The Aussie Govt 10yr is at 2.54% and down -8 bps, the China Govt 10yr is down -5 bps at 3.37%, while the NZ Govt 10 yr is at 2.54%, down -7 bps. The 90 day bank bill rate is unchanged 1.97%.
BITCOIN DROPS
The bitcoin price is now at US$3,850 which is a -5.5% fall since this time yesterday. Still it is above its recent low on November 28 of US$3,642. But with the stronger NZD, we are actually not far off a 2018 low in local currency.
NZD FIRMER
However the Kiwi dollar is firmer, now at 69.3 USc. On the cross rates we firmer as well at 94.3 AUc and at stronger at just over 61 euro cents. That puts the TWI-5 up at 73.8.. (We are also up to 54.5 UKp and that is another 14 month high.)
This chart is animated here. For previous users, the animation process has been updated and works better now.