A review of things you need to know before you go home on Thursday; ASB changes rates, used car sales drop, local authority revenues race higher, swap rates little changed, NZD softer, & more later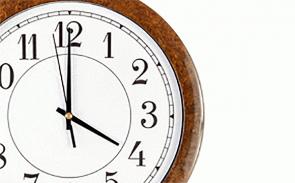 Here are the key things you need to know before you leave work today.
MORTGAGE RATE CHANGES
ASB changed rates today. Housing NZ have also changed rates.
TERM DEPOSIT RATE CHANGES
None here either.
CONSULTANT TO REVIEW NZ SUPER FUND SOUGHT
Treasury is seeking someone to conduct an independent review of the Guardians of New Zealand Superannuation and the New Zealand Superannuation Fund. A review is conducted every five years with the next one due in 2019. Treasury is seeking a specialist investment consultant to review and produce a report that will be presented to Parliament.
TOUGH TRADING
Used car purchases fell -25% in November compared with a year earlier, the largest annual fall in a downward trend that began in February this year. It was alos the lowest November since 2013. Both large and small cars contributed to the fall in almost equal measure.
SHANGHAI DOWN SHARPLY
In late morning trade in Shanghai, stocks are down -1.2%. Hong Kong is down a whopping -2.8%. The ASX is down another -0.5% in early afternoon. The NZX is little-changed.
INFLATION-INDEXED BOND TENDER BRINGS VERY LOW YIELD
The latest yield of inflation-indexed bonds issued by the NZ Government rose marginally to 1.72% from 1.70% in the prior tender. But these rates are near their lowest ever.
MONEY FOR JAM
Latitude Financial (GEM Finance) have priced their $200 mln credit card derivatives issue. It will be based on the December 13 issue date, but if it was priced today it would have averaged a yield of just 3.60%! No kidding. The underlying stream probably is based on card contracts with face interest rates over 20%. So this financial engineering will generate a huge capital gain in issue.
BALLOONING REVENUES
'Revenue' from local authority rates and regulatory income rose an impressive +7.6% pa in the year to September. This is athe highest growth in at least three years. No doubt some of this was from the July imposition of the 11.5c Auckland regional fuel tax.
SWAP RATES LITTLE CHANGED
Wholesale swap rates are little changed today, with shorter rates up +1 bp and longer ones down -1 bp. The UST 10yr is now down to under 2.91% in offshore markets as Wall Street was closed today. The 2-10 curve has slipped below +11 bps. The Aussie Govt 10yr is at 2.48% and down another -1 bp, the China Govt 10yr is down -4 bps at 3.31%, while the NZ Govt 10 yr is at 2.49%, down -3 bps. The 90 day bank bill rate is up +1 bp to 1.98%.
BITCOIN DOWN
The bitcoin price is now at US$3,706 and that is -4% lower than this time yesterday.
NZD WEAKER
The Kiwi dollar is down -½ and now at 68.7 USc. On the cross rates we are stronger at 95.1 AUc and down at 60.6 euro cents. That puts the TWI-5 down to 73.3.
This chart is animated here. For previous users, the animation process has been updated and works better now.