The last of the main banks retreats from a sub-4% home loan offer rate, just as wholesale rates tumble on the darkening international mood. But two smaller rivals still offer sub-4%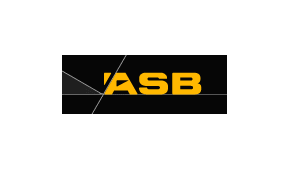 The last of the main banks has now retreated from sub-4% rates.
ASB's website shows it now offers 4.05% for a fixed one year term, up +10 bps from its previous 3.95% offer.
And it also shows it has reduced its 18 month offer to a more competitive 4.19%, down -10 bps from 4.29% previously.
It's main rivals have all previously raised fixed rates recently.
Update: Westpac has launched a new 4.09% 18 month 'special', the lowest for that term for any main bank.
This leaves HSBC offering 3.79% for one year and SBS Bank at 3.95% for two years fixed.
It also leaves TSB offering 3.95% for one year fixed.
(Sovereign, which usually follows ASB rates, hasn't yet raised its 3.95% one year rate.)
On the wholesale money front, the past few days has seen rates dive, driven by international uncertainty and an overall dovish outlook. Over the past two or three weeks, one year swap rates have fallen -5 bps, two year swap rates have fallen -12 bps and five year swap rates have fallen -19 bps. If these changes hold, that may open up another opportunity for lower mortgage rates.
Retail term deposit rates, the main source of bank funding, aren't moving however. Arguably, these retail rates are the more important driver of mortgage funding costs.
The main feature of the competitive rate profile is how bunched the main banks are around the same rate especially for some key terms. A few challenger banks are trying to find pricing points that give them a profile difference, but the main banks are clearly trying to avoid advertised carded rate competition, preferring to respond to customers only when pressed on individual deals.
The latest margin data shows this remains stable, with BNZ and Westpac having the lowest net interest margin of 2.1%, ANZ and Kiwibank stable at 2.2% and ASB the highest at 2.3%. The net interest margin measures the difference between the interest earned from customers, less the interest rate banks paid to depositors and lenders, as a percentage of average interest-earning assets.
See all banks' carded, or advertised, home loan interest rates here.
Here is the full snapshot of the fixed-term rates on offer from the key retail banks.
In addition to the above table, BNZ has a fixed seven year rate of 5.95%.
And TSB still has a 10-year fixed rate of 6.20%.