A review of things you need to know before you go home on Friday; some rate changes, household balance sheets swell, Fitch likes NZ housing, wholesale trade up, swaps & NZD stable, bitcoin falls, & more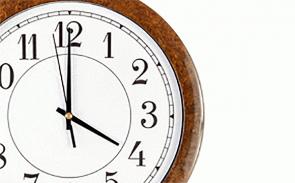 Here are the key things you need to know before you leave work today.
MORTGAGE RATE CHANGES
Late yesterday Westpac launched a competitive 4.09% 18 month fixed rate.
TERM DEPOSIT RATE CHANGES
NZCU Baywide has trimmed -20 bps off their 4 and 5 year term deposit offers. They have also trimmed rates on most of their savings accounts
A BIG BALANCE SHEET
The RBNZ updated its household balance sheet data today for the September quarter. That should New Zealand households have net financial equity of $672.4 bln, up +2.3% in a year (a gain of +$15 bln in that time). Household financial assets (which do not include housing) rose +3.3% in that time to $890.5 bln, while houseld financial liabilities (which do include housing loans) rose +6.7% to $218.0 bln. (The business of residential landlording is not in this data as it is rightly classed as a business activity, not household activity.)
HOUSEHOLD INCOMES UPDATE
Updated data on household incomes was also released today by the RBNZ and it has come in better than many might have expected. Q3 household disposable income is +5.1% higher than for the same quarter a year ago. For the full year to September, this income is up +4.7% so the latest data is raising the annual rate. Household incomes as a percent of GDP have been running lowish just above 60%. But 2018 looks like it will come in below 60% for the first time in a decade despite this latest blip. (For those politically minded, the average for the 2008-2017 period was 63.6% while the average in the prior nine years was 59.9%.)
EQUITY MARKET UPDATES
This morning we reported that the S&P500 was down sharply. But in the end it staged something of a recovery and ended the day down just -0.2%. So far today, the NZX was also lower, but near the end of trading managed to just lip marginally higher. The ASX is making more of a recovery, up +0.7% so far. Shanghai however was up but has now turned lower; remember it was down -1.7% yesterday.
ROSY HOUSING VIEW
Ratings agency Fitch sees housing loan growth rising here in 2019, up another +5.3% from the 2018 rise of +3.0%. They view the downside risks to financial stability in the near-term will remain low as "New Zealand banks possess robust capital buffers, while non-performing loans are at an extremely low level".
HEATHLY TRADING
An already healthy wholesale sector put in another strong performance in the September quarter, rising +8.6% year-on-year, the best growth in 7 years. The large grocery wholesaling sector was up +4.1%. These are important components of the national accounts. This sector did $107.1 bln in trade in the past year, and recall that nominal GDP is about $290 bln annually. And because some export activity in today's data was especially strong, that may also flow in positively to the Q3 GDP outcome.
FORMER BNZ EXECUTIVE JOINING ASB
David Bullock, a former BNZ executive, is joining ASB as its executive general manager for technology and operations. Bullock has been at insurer IAG since September as executive general manager for technology, operations, risks and controls. He had almost 13 years at BNZ ending in July.
SWAP RATES LITTLE CHANGED AGAIN
Wholesale swap rates are little changed today, with shorter rates up +1 bp, the rest unchanged. The UST 10yr is now just under 2.90%. The 2-10 curve has risen however and now just below +13 bps. The Aussie Govt 10yr is at 2.47% and down another -1 bp, the China Govt 10yr is unchanged at 3.31%, while the NZ Govt 10 yr is at 2.48%, down -1 bp. The 90 day bank bill rate is up +1 bp to 1.99%.
BITCOIN SLUMPS
The bitcoin price is now at US$3,320, down a massive -9.5% in the past 24 hours and a loss of over -$350 in that time. The new price level is back to where it was in August 2017.
NZD STABLE NEAR ITS RECENT HIGHS
The Kiwi dollar is also little changed and still at 68.8 USc. On the cross rates we are similar at 95.2 AUc and down at 60.5 euro cents. That leaves the TWI-5 down to 73.3.
This chart is animated here. For previous users, the animation process has been updated and works better now.