A review of things you need to know before you go home on Tuesday; no rate changes, redirected spending, tractor sales surge, farmers less happy with banks, swaps unchanged, NZD firms further, & more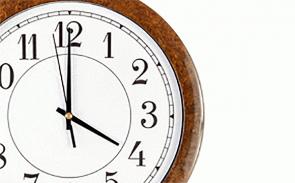 Here are the key things you need to know before you leave work today.
MORTGAGE RATE CHANGES
No changes to home loan rates again today.
TERM DEPOSIT RATE CHANGES
None here either.
TAPPING THE BRAKES
ANZ says this about its latest truckometer data: "The ANZ Truckometer indexes were reasonably steady in November. The Heavy Traffic Index eased 1.9% m/m after a strong lift the previous month. The Light Traffic Index, which gives a 6-month lead on the broader economy, rose 0.1% m/m, with annual growth continuing to slow. When smoothed to reduce the ups and downs, it's now clear that the trends in both Truckometer indexes have flattened off noticeably. They have frequently done this before, only to march upward again subsequently (particularly the Heavy Traffic Index), but it's worth keeping half an eye on."
REDIRECTED SPENDING
Statistics NZ reported November retail spending via electronic cards. That showed the expected reduction in spending on petrol as crude oil prices sunk on international markets. That reduction was the largest seen in a decade and the amounts spent for fuel were very similar to the amounts spent in November 2017. It also showed people spending more at department stores, bars, cafés, and restaurants. Overall, such spending is rose +4.2%.
"MORE CERTAINTY"
Fonterra has unveiled a new financial tool it says will help farmers gain more certainty of what they will be paid for their milk.
TRACTOR SALES TAKE OFF
The sales of new tractor have surged, underlining confidence in rural sectors. The gains are part of the growth of rural exports built on rising productivity, and in spite of a rising NZD.
BUT FARMERS LESS HAPPY WITH BANKS
Farmer satisfaction with their banks is dropping, and more are feeling they are under financial pressure, the Federated Farmers November Banking Survey shows. While 73.7% of the 750 farmers who responded to the Research First-conducted survey said they were satisfied or very satisfied with their bank, that was a drop of 5% since the previous survey in May. It's also the lowest satisfaction level recorded in any of the 10 surveys conducted since 2015.
BREATHE IN
In Australia, official data shows that residential property prices fell -1.5% in the September quarter. Melbourne property prices recorded their third consecutive quarter of falls (down -2.6%) and the first annual price fall (-1.5%) since Q3 2012,.Sydney property prices continued to fall, down -1.9% in the September quarter 2018. The total value of Australia's 10.1 mln residential dwellings fell by AU$70.1 bln to $6.8 tln. (Just for fun, that is a value drop equivalent to -25% of New Zealand's GDP.)
ACCC TELLS BORROWERS TO THREATEN TO SWITCH BANKS IN ORDER TO GET BETTER MORTGAGE RATES
The Australian Competition and Consumer Commission (ACCC) says opaque, discretionary pricing of residential mortgages by banks makes it difficult and time consuming for borrowers to shop around and stifles price competition. This conclusion comes from the ACCC's Residential Mortgage Price Inquiry which monitored prices charged by Australia's major banks. ACCC chairman Rod Sims said borrowers can negotiate with their lender on price, both before and after they have established their mortgage. As of June 30 an existing borrower with an average-sized mortgage could initially save up to A$850 a year in interest if they negotiated to pay the same interest rate as the average new borrower at the five banks under review. Sims said the threat of switching banks will often be necessary to achieve a competitive mortgage rate.
EVEN KEEL RETURNS
We noted this morning that the S&P500 was down sharply, then the losses were starting to be pared back. We can now report that the S&P500 ended unchanged. That better risk outlook has flowed though to markets in China, Japan, Australia and New Zealand in active trading today with little change anywhere so far.
SWAP RATES UNCHANGED
Wholesale swap rates are little changed again today although the tone is firm. The UST 10yr is now just over 2.85% which is up +1 bp from this time yesterday. The 2-10 curve has slipped just below +13 bps. The Aussie Govt 10yr is at 2.46% and up +3 bps today, the China Govt 10yr is up +3 bps at 3.33%, while the NZ Govt 10 yr is at 2.47%, up +1 bp today. The 90 day bank bill rate is unchanged at 1.98%.
BITCOIN EASES AGAIN
The bitcoin price is now at US$3,382 after losing ground consistently all day. That means it is down another -3.7% from this time yesterday.
NZD FIRM
The Kiwi dollar is a little higher at 68.8 USc. On the cross rates we are up at 95.5 AUc and up at 60.6 euro cents. That leaves the TWI-5 at 73.6.
This chart is animated here. For previous users, the animation process has been updated and works better now.