The new tractor sales surge underlines confidence in rural sectors, and is part of the growth of rural exports built on rising productivity and in spite of a rising NZD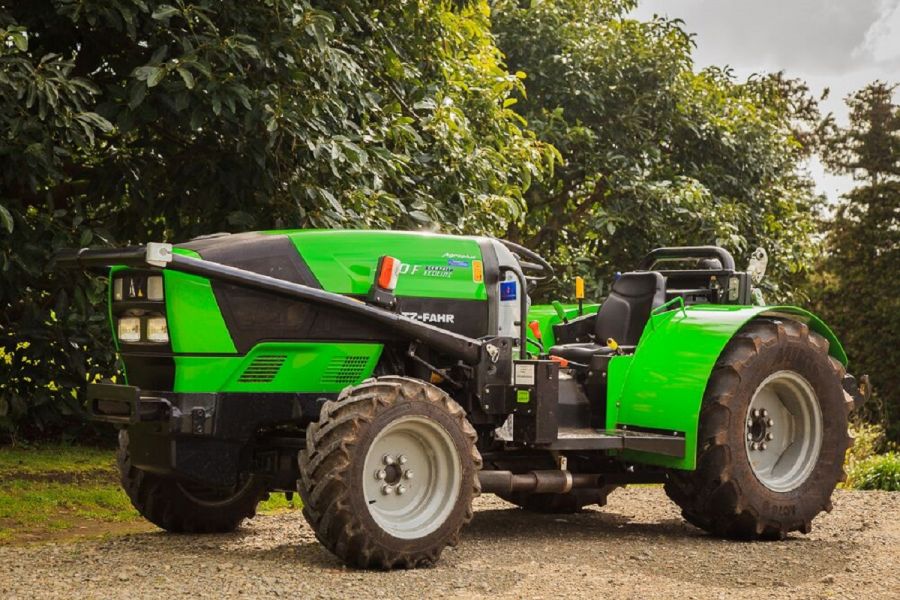 In an echo from exactly a decade ago, new tractor registrations are surging.
In the September quarter, more than 1,120 new tractors were registered to be used on the roads.
That is up +27% from the same quarter a year ago. The last time such heady growth was seen was in Q3, 2008 when it rose +32% on this year-on-year basis.
This is also the highest quarterly registration level since 1978 (when an electioneering relaxation of import licensing generated an unusual rush.)
In fact, the level of buying will actually be quite a lot higher. Much farm equipment is never used on public roads and therefore not registered. The level of unregistered tractors is about 30%.
This means that resellers are expecting to deliver upwards of 4,500 new tractors this year, also an new all-time record.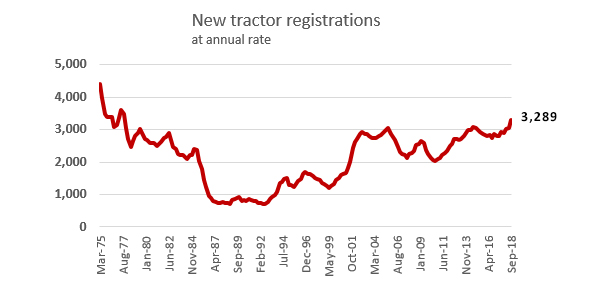 Much of the growth this time is being put down to sales of smaller machinery, the size more suited to smaller farms and lifestyle blocks. This is in contrast to regular farm sizes tending to rise as the consolidation and productivity process gathers steam.
It is perhaps surprising as sales of lifestyle blocks are not exactly booming at present. Perhaps part of the reason is that existing holders have now had their blocks long enough to have absorbed the strain of the initial purchase cost and are now freer to spend on equipment to make life easier with the relentless chores of managing such a block.
And maybe a more important reason is that the horticulture sector is booming and these smaller units also require smaller sized equipment.
The uptick comes after many lean years during which the average age of such equipment rose, forcing some farmers and contractors into essential replacements. Fortunately for them, this is happening when the NZD is relatively high.
It is also happening as a productivity surge in agriculture is occurring with our rural exports expected to rise by an extra +$0.5 bln to $44.3 bln in the year to June 2019, even as sheep, beef, and dairy animal numbers reduce. This is the result of a 12 year official goal of increasing our rural exports from $32 bln in 2012 to $64 bln in 2025 (and even with reduced livestock numbers). 2019 will be the halfway point and we will be almost 40% of the way towards this target. At this rate, we may not quite achieve it but the stretch is driving investment and effort in many rural sectors. For tractor sales, it is a boom time.