A review of things you need to know before you go home on Friday; UDC trims rates, house prices rise, PMI up, RBNZ wants banks better capitalised, currency swaps popular, interest swap rates unchanged, NZD drifts, & more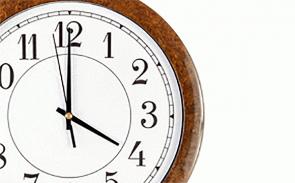 Here are the key things you need to know before you leave work today.
MORTGAGE RATE CHANGES
No changes to mortgage rates today.
TERM DEPOSIT RATE CHANGES
UDC has trimmed its rate offers again, taking -10 bps off its shortest terms and up to -25 bps from its longest terms. Now that UDC is staying with ANZ in the meantime (and got an improved outlook rating from S&P) they clearly feel they can afford to offer less.
REGIONAL STRENGTH
REINZ data shows the housing market remained steady in November with sales volumes up slightly compared to a year ago. Median house prices hit new records in six regions, but not in Auckland. In Auckland, the November median is $867,000 which is similar to the $880,000 median recorded in October 2016. Nationally they reached $575,000 a +6.5% year-on-year gain and well above the HYFEU projection of +5.2% for this year. Outsized gains are still being recorded in Northland, Hawkes Bay, Manawatu, Wellington and now Southland.
FEELING A BIT BETTER
Local factories are feeling a bit better with the November PMI recording a solid gain. This index is now at 58.5 indicating a faster expansion in the sector than in October. At this time last year it was at 62.5 and which turned out to be the end of a two year upswing. But the November 2018 level is back to the average in that period.
EQUITY MARKET UPDATE
After yesterday's good rises the equity markets are struggling again today. Tokyo is down by -1.8%, the ASX is down -1.2% and the NZX is down -0.6%. This comes after Wall Street closed unchanged. Shanghai is only in morning trade and is lower by -0.6% while Hong Kong is also in early trade and is down -1.6%.
REDUCING THE LEVERAGE
The RBNZ released a policy paper today on bank capital. It is proposing a significant increase in capital requirements that will eat up 70% of the sector's profits over 5 years. But they claim the move will only have a 'minor impact' on borrowers.
IMPORTANT NET WORTH DATA
We got some important data from Statistics NZ today that will inform us about how household net worth is shared among income groups. Obviously it shows that the wealthiest did best and the poorest didn't. It shows that half the households have 94% of household net worth, and the top 10% have half of it. There is a lot to absorb here because the summary data filters the results by age, education, household makeup and ethnicity. So reader insights are welcome. One thing I didn't notice however was by City.
LOWER SUPPORT, BUT ALSO LOWER YIELDS
Treasury's Debt Management Office tendered $250 miln of NZGB 2029s today and it was surprisingly poorly supported with a coverage ratio of just 1.8x. However those that did bid pushed the yield down to 2.48% and that is the lowest for this series in the eight tenders than have been held. Nineteen of the 43 bids were successful.
AN UNUSUAL JUMP
The volume of currency swaps rose sharply in October, according to RBNZ data released today. They almost reached $200 mln for the month, the highest level for any month since November 2014. Volumes of forwards and spot purchases were unremarkably normal however.
OUT OF TOUCH
Just how out-of-touch with modern social media that some judges are has been exposed today in Melbourne by a judge who is trying to keep Cardinal Pell's name from being mentioned in his conviction on sex charges. The world's media, and all of social media are reporting the fact, but the judge is threatening local Australian news people with jail for the 'breach'. Heck, even the Catholic Church's own news outlet has the story.
SWAP RATES FIRM
Wholesale swap rates are little-changed today. The UST 10yr is down -2 bps to 2.91% and their 2-10 curve is holding at +14 bps. The Aussie Govt 10yr is at 2.44% and down -3 bps, the China Govt 10yr is also up +3 bps at 3.35%, while the NZ Govt 10 yr is at 2.51%, down -2 bps today. The 90 day bank bill rate is down -1 bp at 1.97%.
BITCOIN DOWN
The bitcoin price has fallen today, down to US$3,273 for a loss of -3.3% from this time yesterday.
NZD SLIPS
The Kiwi dollar is a little softer at 68.0 .3 USc following the RBNZ bank capital proposals (on the basis that this might hint at a pseudo-tightening). On the cross rates we are unchanged at 94.68 AUc and at 59.8 60 euro cents. That puts the TWI-5 at 72.7 9.
This chart is animated here. For previous users, the animation process has been updated and works better now.