A review of things you need to know before you go home on Friday; not rate changes, local data brightens, GDT a better option, UFB slower than advertised, swaps stabilise, NZD recovers, & more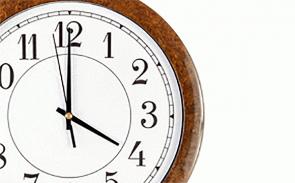 Here are the key things you need to know before you leave work today.
MORTGAGE RATE CHANGES
No changes to report today.
TERM DEPOSIT RATE CHANGES
None here either.
LOOKING BRIGHTER LOCALLY I
We are ending the year on a brighter note today, than what we are witnessing in the rest of the world, and brighter than yesterday's Q3-GDP result. Today the final 2018 consumer confidence data was out from ANZ-Roy Morgan and that records an improving mood. December consumer confidence lifted 3 points and is a bit above average. Perceptions of current conditions lifted 3 points, while the future conditions index lifted 4 points. The proportion of households who think it's a good time to buy a major household item lifted 4 points, just in time for Christmas.
LOOKING BRIGHTER LOCALLY II
The number of online job advertisements rose by +0.7% in the month of November 2018 and +9.7% over the year, according to the latest MBIE online jobs survey. They say job vacancies rose in all regions, for all skill levels, in all occupation groups, and in all industry groups. Thye biggest rises were in the regions (notably Northland, Waikato, Bay of Plenty, Hawkes Bay, Manawatu, and Otago/Southland). Wellington is doing well to, Auckland has more most gains, while gains have vanished in Christchurch. You do wonder why we need to splash cash in these regions (the $3 bln NZFirst re-election fund). By any measure, there has been no economic justification. But it does show the power on political myth making.
AUCTIONS GET HIGHER PRICES?
The latest data from the USDA's review of dairy market prices suggests it is now better to sell product on the Global Dairy Trade auction platform than in the more direct trading that the USDA also monitors in the Oceania region. A year ago it was definitely the other way around. On a weighted average basis, it has gone from a +1.6% advantage for those USDA-monitored markets to a +1.4% advantage for the GDT platform. By far the biggest shift is for butter where a +5.3% advantage for USDA switched to a +2.3% advantage for the GDT. But WMP, SMP and cheddar cheese all also moved the same way. Private direct contracts may not be the way to go if you are a seller, if this 2017-2018 shift is any indication.
WHO KNEW?
Do you pay extra for faster UFB internet speeds? I do and it turns out many other do too. But a Commerce Commission monitoring report casts doubt on whether this is worth it. In my case, I check regularly and today I got 93.6 mbps download and 95.0 mbps upload. I have been more than happy with that. But ComCom's survey says average speeds are just 75% of what supplying telecoms represent and they shouldn't be happy with that. And I found that much higher download speeds should be expected, approaching 240 mbsp. It turns out I am not expecting enough.
EQUITY LOSSES DEEPEN
The S&P500 ended down -1.6% today taking the since-December 1 loss to -10.6%. So far in early trading, Tokyo is down -1.3% today, building the to-date December decline to -9.9%. Shanghai has just opened and it is down -1.0% (-0.3% in December), Hong Kong is down -1.1% (-4.4%). The ASX200 is down -1.2% (-4.0%) while the NZX50 is also down -1.2% (-1.7%). So, on top of the -1% to -2% European losses overnight, it has been a bad day on equity markets. It is a grinch Christmas for investors.
LOOMING
There is no resolution so far for a Christmas shutdown of the US Government.
SWAP RATES STABILISE LOWER
Wholesale swap rates have bounced a little higher and steeper today after yesterday's unusually large falls. The two and five year terms are up almost +2 bps while the ten year is up more than +3 bps. But this still leaves the week with steep declines. The UST 10yr yield got down to as low as 2.77% earlier today but since it has risen and is now at 2.80%. Their 2-10 curve sank -5 bps to just +10 bps earlier but is now back at +13 bps. The Aussie Govt 10yr is at 2.38% and up +2 bps today, the China Govt 10yr is down -2 bps at 3.36%, while the NZ Govt 10 yr is at 2.41%, unchanged. The 90 day bank bill rate is up +1 bp at 1.98%.
BITCOIN JUMPS
The bitcoin price has risen strongly today and now at US$4,123 and a full +10% above where it was 24 hours ago.
NZD RECOVERS
The Kiwi dollar has turned up today after yesterday's big slide lower and is now at 67.9 USc. On the cross rates we are up to 95.3 AUc and at 59.3 euro cents. That puts the TWI-5 marginally higher at 72.3.
2018 WRAPS UP
This is the final 4pm review story for 2018. Over the summer break we will have a daily holiday update in the morning, each business day. This 4pm review will return on Monday, January 21, 2019.
This chart is animated here. For previous users, the animation process has been updated and works better now.