A review of things you need to know before you go home on Thursday; Westpac makes some TD changes, ANZ's truckometer flashes warning, used imports stall, swaps drop, NZD stays high, & more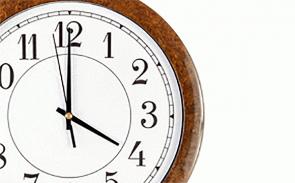 Here are the key things you need to know before you leave work today.
MORTGAGE RATE CHANGES
No changes to report today.
TERM DEPOSIT RATE CHANGES
Westpac has raised its eight month term deposit rate +10 bps to 3.25% and lowered its nine month rate -15 bps to 3.35%. These changes also apply to their term PIE equivalents.
LOSING REVS
ANZ's Truckometer indexes are now clearly flashing warning lights about a slower growth path for the New Zealand economy.
FEWER USED IMPORTS
Used car sales in December were disappointing (for the dealers involved), down more than -20% on the same month a year ago. Even bigger declines were seen for used large-car sales, down -28% in December compared with the year before - the 11th consecutive monthly decline. The import of used commercial vehicles was down more than -18% in December on the same basis.
WARM, BUT OTHERWISE NORMAL
It may be hot and dry in the North, but as the NIWA soil moisture chart shows below, by that measure this is normal. Inflows to our hydro lakes are running higher than last year, but just marginally lower than normal. And those lakes are at normal levels for this time of year. And Auckland's water storage is also 'normal' - or in slightly better shape. These storage lakes are normally 92% full in early January, but in 2019 they are 97% full. Hard to be better than that.
GOING DOWN
China's official CPI fell in December, according to government data released today. Markets were expecting a 2.1% inflation rate, slightly less than the November 2.2% rate. But what they got was a 1.9% rate. Their producer price index fall was even steeper. In November it was a lowish +2.7% pa and a sharp drop to +1.6% was expected. But what was posted was a +0.9% pa rate.
EUPHORIA BECOMES ANGST
It is a different story on equity markets today. The S&P500 closed up +0.4% earlier today but Tokyo has reversed course, dropping -1.4% in early trade. Shanghai has just opened and it is -0.2% lower while Hong Kong is -0.5% lower. Australia is also down, so far by just -0.1% while the NZX50 has shed -0.5%. It is all a stark contrast to yesterday's general euphoria and some of it no doubt sparked by the Chinese CPI data.
SWAP RATES DROP
Local wholesale swap rates are sharply lower today with the two year down -3 bps, the five year down -4 bps and the ten year down -4 bps. That actually has the two year at its lowest level ever. The UST 10yr yield has risen however as the day has progressed, now up to 2.73%. Their 2-10 curve is at +14 bps. The Aussie Govt 10yr is at 2.35% and down -2 bps today, the China Govt 10yr is down -1 bp at 3.14%, while the NZ Govt 10 yr is at 2.43%, and up +1 bp since this morning. The 90 day bank bill rate is unchanged at 1.91%.
BITCOIN HOLDS
The bitcoin price is holding at just above US$4,000 and US$4,012, a minor rise from this morning.
NZD FIRM
The Kiwi dollar has held its higher level for most of the day, now at 67.9 USc and a minor slip from the rate we had this morning. On the cross rates we are up to 94.7 AUc and at 58.7 euro cents. That puts the TWI-5 marginally higher at 71.7.
This chart is animated here. For previous users, the animation process has been updated and works better now.