A review of things you need to know before you go home on Friday; Kiwibank cuts a mortgage rate, dwelling consents hit capacity limits, REINZ warns, swaps drift up, bitcoin tanks, NZD says firm, & more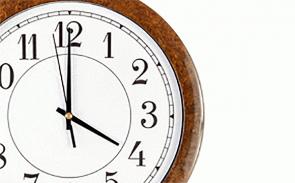 Here are the key things you need to know before you leave work today.
MORTGAGE RATE CHANGES
Kiwibank has announced that its 2 yr fixed home loan 'special' will be reduced -10 bps to 4.19% on Monday.
TERM DEPOSIT RATE CHANGES
We corrected a minor error in the FEI rates listed in our tables today.
A CAPACITY ISSUE?
The level of dwelling building consents issued in November was disappointingly tame, and fell noticeably in Auckland. Infometrics suggests the Auckland pullback is "pointing to a lack of additional labour, materials, land, and finance to grow new dwelling approvals further". Consent level in the lower part of the North Island, and Nelson, were strong however.
NON-HOUSING CONSENT LEVELS JUMP
The growth in non-residential consents was much stronger than expected in November, particularly for education and "social, cultural and religious buildings". Capacity constraints in Auckland remain a barrier to future growth and also begs the question as to whether this recent growth in non-residential consents is sustainable.
LAST CALL
The REINZ warns landlords they have less than 6 months to insulate rental properties or face a $4,000 fine
CELEBRATING SURVIVAL
The Aussie retail sector is celebrating that its November sales rise beat estimates. But I hate to tell them that the data is still very weak. The bar was set low with an October-to-November estimate of a +0.3% seasonally adjusted gain. They actually got +0.4%. Year on year the gain is just +2.9% and they have a +1.9% inflation rate. Still, it is a gain and in today's world of retailing, I suppose that is worth celebrating. Victoria is the standout (+5.0%) while South Australia the laggard (+1.5%).
GOTCHA
And staying is Australia, Virgin Money has slapped a big +20 basis point out-of-cycle rate hike on its home loan customers. Ah, the perils of floating mortgage rates.
DIRECTIONLESS
At the end of the week in equity market trading in our timezone, most indexes are ambling into the day in a narrow range. There is no data or background news to drive any significant shifts. The biggest mover is the NZX50 which is up +0.6% near its close.
SWAP RATES DRIFT UP
Local wholesale swap rates have drifted marginally higher today, off the record lows we saw at the short end yesterday. The UST 10yr yield is unchanged at 2.73% after sinking earlier. Their 2-10 curve is just under +17 bps. The Aussie Govt 10yr is at 2.32% and down -3 bps today, the China Govt 10yr is unchanged at 3.14%, while the NZ Govt 10 yr is at 2.37%, and down -6 bps since this yesterday. The 90 day bank bill rate is unchanged at 1.93%.
BITCOIN TANKS
The bitcoin price is -10% lower than this time yesterday, now at US$3,618. It slumped in two separate periods earlier today, as speculators unwind bullish bets. But because there are just two discrete sharp falls, that suggests two big players have exited rather than a range of smaller ones.
NZD HOLDS
The Kiwi dollar is holding its level in light trading at 67.9 USc. On the cross rates the Aussie dollar is doing better than us so we have slipped slightly to 94.4 AUc. But we are up to 59 euro cents. That puts the TWI-5 marginally higher at 71.8.
This chart is animated here. For previous users, the animation process has been updated and works better now.