A review of things you need to know before you go home on Monday; no rate changes, Wellington day off, China in minor easing, investors positive, Kiwis expecting trouble, swaps firm, NZD soft, & more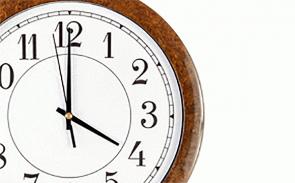 Here are the key things you need to know before you leave work today.
MORTGAGE RATE CHANGES
Nothing to report today.
TERM DEPOSIT RATE CHANGES
No changes here either.
DAY OFF
It is a public holiday in Wellington today, and there is nothing in the way of official data released in New Zealand from either the RBNZ or Statistics NZ.
CHINA GROWTH SLOWS ...
Official data out in China today shows that growth there apparently slowed to +6.4% in Q4-2018. That is the slowest rate in 9 28 years and on expectations (+6.4%) but below the third quarter (+6.5%). That this signal is the official data suggests the real rate might be slower. A drive by Beijing to get its provincial governments to report accurately may be taking a toll too. We should note that electricity production grew at the rate of +4.8% in October, +3.6% in November and +6.2% in December, or an average of +4.9% for the quarter. Electricity production is often used as a proxy for real unsanitised Chinese growth. Separately, remember China needs a high growth rate to maintain social stability. Each year jobs must be found for 7.5 mln graduating university students, at the very least.
... BROADLY, BUT NOT SERIOUS YET
More China data shows that 'fixed asset investment' rose +8.7% in private companies but only +1.9% in State-owned enterprises, a clear sign of the dead weight China's central and local SOEs have on their economy. Retail sales in Q4-2018 rose +8.2%, a lowish rate for them in terms of recent activity. Markets haven't reacted to this data, even in Shanghai.
INVESTORS POSITIVE
The Australian and New Zealand equity markets have started the weak mildly positive, both up +0.3% or so in mid-session trade. Similarly, Tokyo is up +0.3% while the very early indications of opening trade in Hong Kong and Shanghai are positive (+0.4%, +0.5% respectively).
BUT KIWIS ARE EXPECTING TROUBLE
A special Roy Morgan New Zealand survey taken in mid-December shows 42% of New Zealanders think 2019 will be a 'more troubled year' than 2018. Only 10% say 2019 will be a 'more peaceful year', 42% expect 2019 will be 'the same' as 2018 and 6% don't know. This year's results are significantly different to the last time this survey was conducted towards the end of 2009 when only 25% of New Zealanders expected 2010 would be a 'more troubled year' than 2009. It turns out more New Zealanders (42%) are expecting a ' troubled year' in 2019 than their counterparts across the Tasman in Australia (38%).
SWAP RATES FIRM
Local wholesale swap rates are firm at the short end with the 2yr up +2 bps to 2.92%, the five year is flat, while the ten year is marginally lower. The UST 10yr yield rose strongly today and is up +4 bps to 2.75%. Their 2-10 curve is just under +18 bps. The Aussie Govt 10yr is at 2.33% and unchanged, the China Govt 10yr is up +2 bps at 3.14%, while the NZ Govt 10 yr is at 2.35% and down -4 bps. The 90 day bank bill rate market is closed today.
BITCOIN DIPS
The bitcoin price is at US$3,540 and -2.3% lower than at this time on Friday.
NZD HOLDS LOWER
The Kiwi dollar has stayed down at 67.3 USc Friday's fall. On the cross rates, we little-changed against the Aussie at 94 AUc and holding at 59.2 euro cents. That puts the TWI-5 down at 71.5.
This chart is animated here. For previous users, the animation process has been updated and works better now.