A review of things you need to know before you go home on Tuesday; no rate changes, PSI patchy, NZ does trade deal with the UK, tractor demand strong, EV demand tiny, swaps stable, NZD holds, & more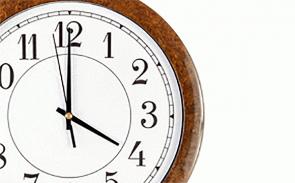 Here are the key things you need to know before you leave work today.
MORTGAGE RATE CHANGES
Nothing to report today.
TERM DEPOSIT RATE CHANGES
No changes here either.
PATCHY SERVICE
The latest PSI data monitoring our services sector fell in December. In fact, this is the weakest December expansion since 2012. But as BNZ points out, some of this may be due to 'orphan days' - trading days that many consumers and businesses probably took off in December 2018 because of the way the Christmas and New Year fell. Sales were unusually low, but new orders were still running at good levels. Inventories didn't spike. (The employment component was awful.) The low sales recording is a confirmation of the electronic card data. 
OFF THE PACE
Asian markets have opened this morning lower by about -0.3%, a similar slip that European markets recorded overnight. Australia and New Zealand have slipped a like amount too.
HOW THE MIGHTY HAVE FALLEN
New Zealand and the UK have reached an interim trade agreement in the face of Brexit. We export NZ$1.5 bln of goods and NZ$1.5 bln of services to the UK in a year, and we import NZ$1.7 bln of goods and NZ$1 bln of services from them. All up, the value of two-way trade is NZ$5.6 bln or a bit less than 2% of our GDP. The trade is basically in balance. The UK is our sixth largest trading partner, just marginally larger than Singapore. That UK trade is 3.5% of all of our trade. Our exports to China grew by +$2 bln in 2018 to NZ$13.7 bln. Our annual exports to the UK for the full year were only NZ$1.5 bln. Trade with the UK is now a trade rounding error for us. I hope we got a good deal.
A WINNING IDEA
An English magazine has awarded the RBNZ Dashboard its "Innovation of the Year" for central banks. The new tool has greatly increased the visibility of bank metrics (compared to the GDS system), including as a benchmarking device among bank rivals. The same data is available via our Key Bank Metrics portal.
43 YEAR RECORD
Updating an earlier report we had on tractor sales, the full year 2018 sales level came in at 3,249 units, the highest level in 43 years (since 1975).
EV UPTAKE NEEDS SERIOUS ENCOURAGEMENT
And staying with vehicles, there are now 11,748 electric and plug-in hybrids on our roads - in total. In 2018, we added 5,589 of them, predominately used imports, almost doubling the fleet, to a rounding error still. All up there are 3.4 mln cars registered. In 2018 1.8% of all sales were EVs or plug-in hybrids (as we bought 67,7663 SUVs and a rise of 7,084 from the prior year).
JUST HASTINGS TO GO
As of today, our population is 4,937,341. That means we are just short of one Hastings (62,000) before we reach 5 million. Given that net immigration is running at +61,750 per year, births-less-deaths ("natural increase") is running at +26,500 per year, that means the 5 million watershed will be reached in about 250 days. By my calculation, that is the first week of October 2019.
CUZZIES GETTING EXTRA CHUMMY
The Australian lamb marketing board is running a cute campaign in Australia to get them to eat more of their lamb. But they are using New Zealand as the foil. Given that their lamb is raised here, and our's here, it isn't clear why they think their's is better. All the same, we should just mention to them - we're fine thanks. Thanks, but no thanks.
BAD BUT IMPROVING
And staying in Australia, their housing affordability measures are improving. The combination of declining home prices, growth in wages and historically low interest rates creates a situation where the HIA Affordability Index shows that affordability in six of the eight capital cities is more favourable than the 20 year average. Melbourne and Hobart are the only exceptions. However, despite the improvement, housing in Sydney and Melbourne remains far from affordable for average households.
LOOKING AHEAD
Tomorrow we get the Q4-2008 CPI inflation number. In the September quarter it was +1.9% and markets are expecting a dip to +1.8%. A variance from that has a good chance of moving currency or interest rate markets.
SWAP RATES UNCHANGED
Local wholesale swap rates are pretty much unchanged today ahead of tomorrow's inflation data with the short end with the 2yr down -1 bp to 2.91%, the five year is flat, while the ten year is is also unchanged. The UST 10yr yield rose today and is up another +2 bps to 2.77%. Their 2-10 curve is just on +17 bps. The Aussie Govt 10yr is at 2.32% and down -1 bp, the China Govt 10yr is up +1 bp at 3.15%, while the NZ Govt 10 yr is at 2.35% and unchanged. The 90 day bank bill rate market is down -1 bp to 1.89%.
BITCOIN UNCHANGED
The bitcoin price is unchanged at US$3,541.
NZD HOLDS
The Kiwi dollar has stayed down at 67.3 USc Friday's fall. On the cross rates, we little-changed against the Aussie at 94.1 AUc and holding at 59.2 euro cents. That leaves the TWI-5 at 71.6.
This chart is animated here. For previous users, the animation process has been updated and works better now.