A review of things you need to know before you go home on Tuesday; car sales strong, B&T sales volumes bounce back, commodity prices rise, bank shares zoom higher, swaps dip, NZD firms, & more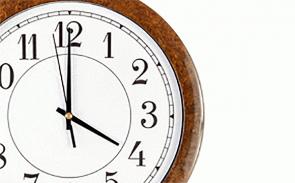 Here are the key things you need to know before you leave work today.
MORTGAGE RATE CHANGES
No changes to report.
TERM DEPOSIT RATE CHANGES
None here either.
SMALL SLIPPAGE
9,942 new cars were sold in January, -7.9% less than the all-time record for January in 2018 (and -2% lower than January 2017). SUV sales were down -3.7%. Keeping the totals up were very strong sales to rental car companies representing 17% of all car sales. In fact for the top five models sold, rental car sales represented about two thirds of their sales and is the driver behind the Toyota Corolla's #1 spot. Sales of EVs and used imports will come later in the week.
HIGHEST JANUARY SINCE 2016
Major Auckland realtor Barfoot & Thompson's sales bounced back in January, but selling prices have eased back as vendors set realistic asking prices.
COMMODITY GAINS
The ANZ World Commodity Price Index started the year strongly with a +2.1% month-on-month lift, arresting the downward trend present throughout the second half of 2018. Dairy was the main driver behind the lift in the index, with meat also making a substantive contribution. Prices in NZD rose at a slightly higher rate.
ON CREDIT WATCH
Auckland-based non-bank deposit taker FE Investments, which is holding about $55 million worth of public investors' money, has had its 'B' long-term issuer rating with S&P Global Ratings placed "on CreditWatch with negative implications".
ESG NOW A CREDIT QUALITY DETERMINANT
Credit rater Standard & Poors is now saying that. Environmental, social, and governance (ESG) matters are climbing the business agenda and investors are increasing their focus in their investment mandates on companies that are seen as acting more sustainability. They say that ESG issues now impact credit quality.
UNCERTAINTY OVER
The day after the Hayne Report was released, the Australian equity markets have taken off. The ASX200 is up a stunning +2.3% in midday trade. Banking stocks are driving the rise, as a classic relief rally takes hold. CBA is up +4.8% (the one that fell the least in advance), Westpac is up +7.6%, ANZ is up +6.7% and even NAB is up despite the sharp Hayne criticism, up by 4.8%. The big insurers are getting some love too; AMP is up +10% and Suncorp is up +1.5%. And see this.
SWAP RATES HOLD
Local wholesale swap rate moves are a little weaker today by about -1 bp for terms to 5 years, otherwise holding. The UST 10yr yield is up +4 bps to 2.72%. Their 2-10 curve has widened to just over +18 bps. The Aussie Govt 10yr is now at 2.22% (unchanged), the China Govt 10yr is unchanged at 3.15% (they are on holiday this week), while the NZ Govt 10 yr is down at 2.23% and that is down another -1 bp. The 90 day bank bill rate is unchanged at 1.92%.
BITCOIN DIPS
The bitcoin price is marginally lower at US$3,409.
NZD FIRMS
The NZD is also little-changed against the greenback again at 68.9 USc. On the cross rates we slightly stronger at 95.6 AUc, and unchanged at 60.2 euro cents. That puts the TWI-5 back up to 73..
This chart is animated here. For previous users, the animation process has been updated and works better now.