A review of things you need to know before you go home on Tuesday; NBS cuts TD rates, truckometer slows, inflation low, retail activity picks up, swaps and NZD settle, & more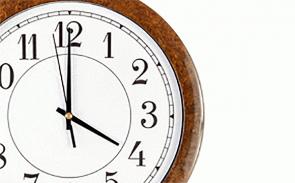 Here are the key things you need to know before you leave work today.
MORTGAGE RATE CHANGES
No changes today.
TERM DEPOSIT RATE CHANGES
Nelson Building Society (NBS) have cut their 9 month, 1yr, 2yr and 3yr term deposits from -5 to -15 bps.
WANING MOMENTUM
ANZ's Truckometer monitoring brought a bounce back in January after weak December data. This series tracks road freight activity. But the January lift in the Heavy Traffic Index in particular was halfhearted. Time will tell if it's just a pothole or something more meaningful, says ANZ. The Heavy Traffic Index rose +3.5% month-on-month, regaining around half its falls in the preceding two months. Year-on-year it is only +1.9% higher so only suggesting very modest Q4 GDP growth. The Light Traffic Index bounced +2.2% month-on-month, but the trend suggests waning momentum says ANZ even though that index is +3.0% higher that a year ago.
STILL NO INFLATION
ANZ's independent monthly tracking of inflation isn't finding much. They report that prices are rising in a gradual yet unspectacular fashion on the back of previous strength in the economy. They say they expect non-tradable inflation will nudge higher in the short term, but then dissipate. Broad-based inflationary pressure is still largely missing, outside of housing.
RETAIL RECOVERY
Retail card spending recovered in January following a sharp drop in December, Stats NZ said today. Retail spending using electronic cards was +$5.5 bln, up +4.0% from January 2018.
SHARP PULLBACK
The extent of the pullback in debt approvals in Australia has been revealed today in December data published by the ABS today. And it is substantial. Investors took on a remarkable -23% less debt in December from the year before, while household demand fell -13%. For all of 2018, investor demand fell -16% compared with 2017 and owner-occupier demand fell -2%. Any fall is significant, but the size and speed of these declines at the end of the year are quite remarkable. (Their seasonal adjustment numbers sanitise the extent of the fall-off.)
EQUITY REVIEW
There is another strong performance taking place on the NZX today with the NZX50 up +0.6% in late afternoon trade. It is positive also in Australia, but more restrained, up +0.3%. Shanghai is flat, Hong Kong is down -0.3% while Tokyo has returned after their long weekend in a very positive +1.3% mood. All this comes after Wall Street closed unchanged and European markets were up a strong +1%.
SWAP RATES SETTLE
Wholesale swap rates dipped back a little today by about -1 bps across the curve after yesterday's +3 bps rise. The UST 10yr yield rose last night by +3 bps to 2.66% and has held that so far today. Their 2-10 curve is still at +17 bps. The Aussie Govt 10yr is unchanged at 2.10%, the China Govt 10yr is also unchanged at 3.11% , while the NZ Govt 10 yr is up +2 bps to 2.13% following yesterday's rise in swap rates. The 90 day bank bill rate also dipped by -1 bp to 1.90%.
BITCOIN SLIPS
The bitcoin price has slipped -1% today to $3,571.
NZD SOFT
The NZD is softer by -½c today at 67.2 USc. We are at 95.2 AUc, and are at 59.6 euro cents. That has the TWI-5 slipping slightly to 71.9.
WATER DAMS PAY OFF
Yes, it is drying off fast. So time to check in on some water storage levels. In Auckland, the storage dams are almost all over +95% full at this stage, an unusually strong position to be in as the seasonal drought bites. If you know of other city storage data, please note it in the comment section below. The hydro lakes storage levels are about the same as last year and only marginally below their 90 year average.
This chart is animated here. For previous users, the animation process has been updated and works better now.