A review of things you need to know before you go home on Friday; some rate changes, dairy prices rise, migration data update, PMIs soft, swap rates fall, NZD rises, & more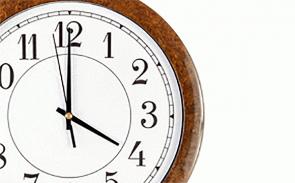 Here are the key things you need to know before you leave work today.
MORTGAGE RATE CHANGES
Housing NZ raised its 5yr fixed rate by +10 bps.
TERM DEPOSIT RATE CHANGES
Westpac has cut a range of term deposit rates by -5 bps.
DAIRY PRICES LOOKING FIRM
The rise and rise of dairy prices recently in the dairy auction has been confirmed today by USDA Oceania monitoring - only more so. The next auction is on Wednesday, February 20 (next week) and the derivatives trading is currently suggesting that WMP may rise even further then, perhaps another strong +7% rise.
UPDATED MIGRATION DATA
Lots of migration data revisions today as StatsNZ's new system settles in. December's migration gain was bigger than December 2017 but the annual trend is still down. Overall they now say we gained +48,300 permanent migrants in the 12/16 system in 2018. Here is our charting of the data, with both (old and new) series.
NORTHERN FACTORIES QUIET
January factory PMI data was lower, and not only due to holiday reasons; there were some concerning underlying trends as well. New orders were weaker than expected and stocks are higher and growing. Perhaps it is too soon to be concerned, but it is the Auckland factory community that seems to be the region of most concern.
WESTPAC TO MOVE ON
Westpac has announced that it is to end naming rights sponsorship of the Cake Tin stadium in Wellington. Given the hijacking by the general public of the name, they have been very tolerant and supportive over the 20 years they have had these rights.
"CANNOT BE TRUSTED"
In Australia, consumer groups have walked out of a mortgage broker forum. They have quit en masse, citing a lack of progress and willingness to change. The forum was initiated by the mortgage-broking industry. "Mortgage broking lobbyists continue to swarm on Parliament House in an attempt to derail crucial recommendations from the Royal Commission Final Report, showing the sector cannot be trusted to stand up for everyday home owners when it comes to reform," the groups said in a statement.
SWAP RATES DROP
Wholesale swap rates have sunk again today following the ugly US retail sales data, NZ in a sympathy trend. The 2yr and 5yr rates at about -2 bps lower, the ten year almost -3 bps lower. The UST 10yr yield is down by -4 bps to 2.65% for the same reason. Their 2-10 curve is down to just over +15 bps. The Aussie Govt 10yr is down another -4 bps at 2.09%, the China Govt 10yr is up +1 bp at 3.11%, while the NZ Govt 10 yr is down -3 bps to 2.22% and extending the bull move. The 90 day bank bill rate is up +2 bps to 1.91%.
BITCOIN LITTLE CHANGED
The bitcoin price has hardly moved today, still at $3,564.
NZD HIGHER
The NZD is a little softer today, now at 68.1 USc. But we are firmer against the Aussie at 96.2 AUc, and little-changed at 60.4 euro cents. That has the TWI-5 dipping to 72.8.
This chart is animated here. For previous users, the animation process has been updated and works better now.