Amid ongoing debate about immigration, is it time New Zealanders took the debate broader and settled on a population policy?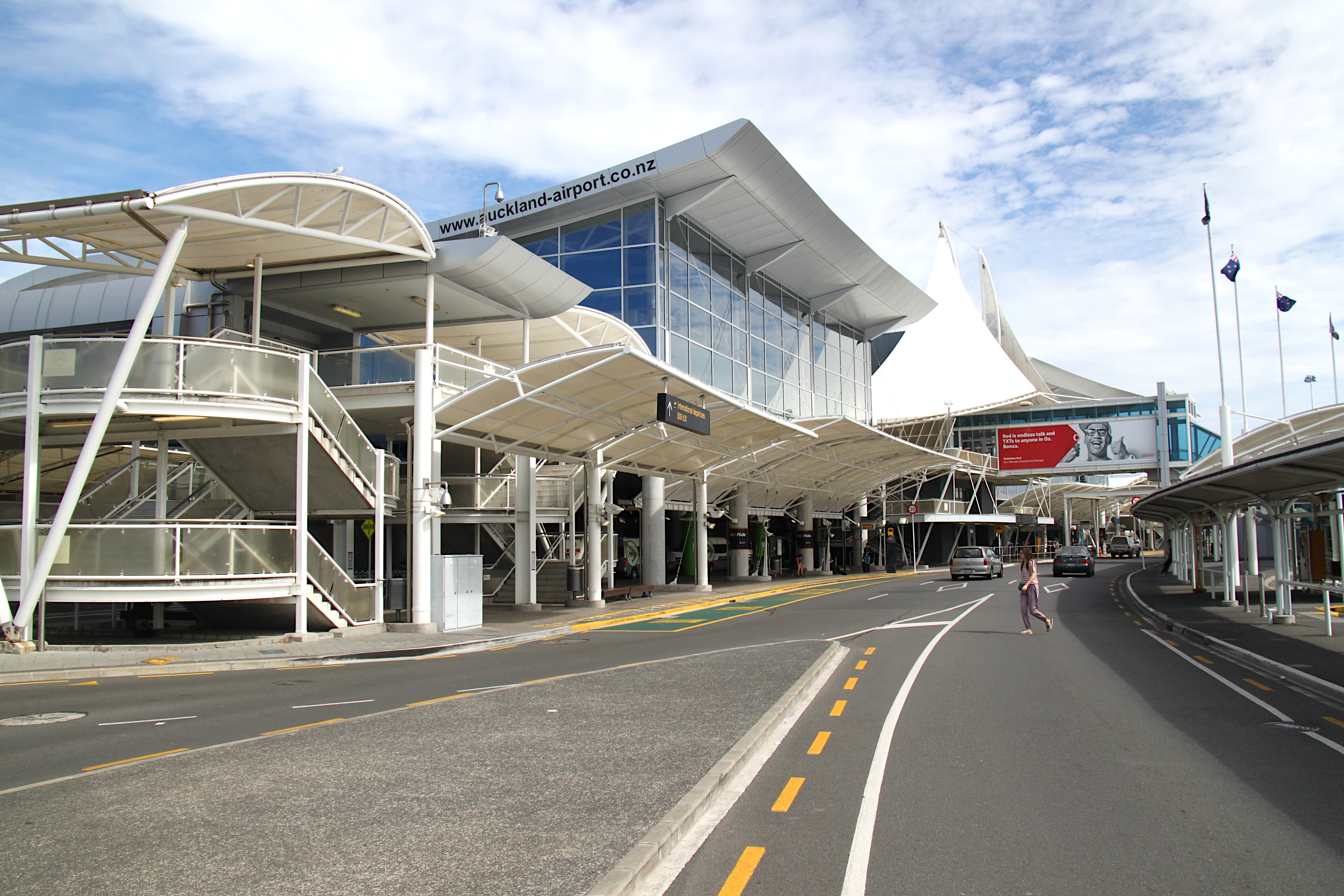 By Stephen Forbes
New Zealand is a nation founded on immigration.
From the first Maori who arrived on these shores and discovered Aotearoa, to the earliest European settlers and the myriad of peoples who have come to New Zealand since, migrants have built this country.
But despite these national ties we have to it, immigration has often been used as a political football by those seeking to whip up the ugly sentiments of the underbelly against those who are different. From the Dawn Raids of the Muldoon era to the vitriol against the new wave of Asian immigrants in the 1990s.
However, not all criticism of our immigration levels is based on racism and xenophobia. Some of those questioning government policy can point to legitimate concerns about the negative effects it can have. During the last government's nine years in office immigration levels soared and so did the demand side pressures that came with it.
Economic pressures
In economics immigration is often seen as adding to total demand from households due to increased numbers of residents. This is reflected in increased demand for goods and services and this often leads to higher profit margins and Gross Domestic Product (GDP).
But if demand grows too fast it can create inflationary pressures and the over inflated house prices in Auckland in recent years are a prime example. The demand for housing was outstripping the supply and as our immigration levels reached record peaks, this contributed to house prices in the city skyrocketing. Other demand side issues can include the pressure on infrastructure, from schools and roads to public transport.
While on the supply side some people see immigration as a key way to increase the supply of labour. With young working age New Zealanders continuing to leave the country, bringing in more immigrants is seen as one way of meeting the shortfall. But it can also be used as a means of driving down wages, as when the supply of labour is higher than demand incomes will fall.
The debate about whether we have the right mix can often be defined by what type of immigrants we are bringing in. The skilled migrant category and who qualifies for it is an arbiter of whether our policy is meeting the demand from NZ companies. There will always be debate about whether we do, or don't, have the right immigration settings.
According to economic consultants Infometrics in a recent report entitled Global Trends Add Weight to NZ Economy's Slowdown, net migration is falling, the housing market has softened and a tightening labour market could inhibit future growth.
"New Zealand's reliance on a rapidly increasing population to achieve growth in recent years is exemplified by the economy's productivity performance. Labour productivity has increased by an average of just 0.1%pa since 2013, which is the worst five-year performance since at least the early 1990s."
Infometrics says to achieve economic growth businesses need to invest more and not rely on a growing population to drive growth.
However, many of the demand side pressures linked to immigration, including the cost of housing, are easing and some of the supply side factors that increased the country's labour supply have also abated.
Figures released by Statistics NZ in January show there was a gain in net migration (long term arrivals minus long term departures) of 43,400 people in the 12 months to November.
It follows a change in how the government measures immigration numbers. Previously the figures were based on people filling out departure cards when they left the country, but Stats NZ has now changed to using an outcomes-based measure of migration. It uses passport data to link arrivals and departures and measure how long people spend in, or out of, New Zealand after their initial border crossing.
Under the new system Stats NZ estimates show net migration peaked at 63,773 in the year to June 2016 and has been declining since. With net migration of 58,625 in the 12 months to June 2017 and 46,634 in the year ended June 2018.
Population policy
Massey University sociologist Paul Spoonley says we haven't even talked about creating a strategic government population policy in over 40 years, despite the dramatic demographic changes we've seen as a country since.
"The last time we had a serious discussion about it was in 1974 or 1975 in the last days of the [third] Labour government."
His own research has looked at the massive demographic changes the country has undergone. But we are now faced with an ageing population and a falling birth rate with no overarching strategy to deal with them.
The French Institute for Demographic Studies (INED) is a public research institute that specialises in international population research. It defines a population policy as:
"All of the measures explicitly or implicitly taken by the authorities aimed at influencing population size, growth, distribution, or composition. A population policy is a set of measures taken by a State to modify the way its population is changing, either by promoting large families or immigration to increase its size, or by encouraging limitation of births to decrease it."
Spoonley (pictured) says it's not a subject New Zealanders like to discuss. 
"We don't like talking about population, but it's a huge issue. There's some parts we'll talk about, like our ageing population, but we won't talk about our declining fertility rate."
According to Stats NZ our resident population reached 4.9 million people in September and recent estimates suggest we could top 5 million later this year. While the total number of residents in New Zealand is estimated to increase by one person every five minutes and 26 seconds.
Ageing populace and a declining birth rate
Spoonley says we can't afford to take an ad hoc approach and we need to debate the issues.
"We really need to talk about all of the components [of a population policy]. For instance our rapidly ageing population, our declining birth rate, our population growth which is focused on Auckland, and immigration."
He says the country's birth rate is currently sitting at just 1.7 which means it isn't high enough to maintain our existing population. We aren't having enough children and, if we do, we're having them later in life.
According to Statistics NZ the fertility rate for women under 30 years, who are of childbearing age (15 to 29 years), dropped to the lowest ever in 2018.
Spoonley says the fact New Zealand's immigration policy is based on bringing in ready-made migrant families from other countries has masked the true scale of the problem.
"Across the OECD we're seeing declining birth rates and no-one has an answer. And we can't change the ageing of our population. The number of over 65s in New Zealand will double over the next decade."
But he maintains the government can use its immigration policies to bring in more young people.
"It's one of the few options we have," Spoonley says.
He says 60% of immigrants currently coming into the country enter under the skilled migrant category and he thinks we do a pretty good job of it.
"Our immigration policy is a pick and choose system where we try to pick and choose skilled migrants for our workforce," Spoonley says. "And internationally I would say Canada, Australia and NZ are as good as it gets in terms of identifying skilled migrants and recruiting them."
He says changes the government has made to student visas and to who qualifies under the skilled migrant category are important.
"I think we do need to carefully manage who comes into New Zealand. But some of the changes the government has made, or is proposing, might change the numbers of people who are arriving quite drastically. But they've declared that is their goal and they're delivering on that."
However, he says it does create a conundrum.
"How are you going to grow the economy if you don't have the workers?"
Policy settings
But Spoonley concedes the immigration settings under the previous National government may have discouraged business investment and hampered the country's productivity.
"We've been doing that to some extent in recent years. We've been relying on immigration for economic growth and you can't rely on immigration at the expense of your own people who need employment."
He refers to the numbers of young people aged between 15 and 24 years of age who are not in employment, education, or training (NEETs).
"Otherwise you are going to create an economic backlash at some point and disadvantage your own people."
He says another demographic issue which isn't often talked about is the number of young people in their late teens and early 20s who are leaving the regions every year and never come back.
Spoonley says there is now close to one million ex-pat Kiwis living overseas and he says a lot of them originally come from regional New Zealand.
"I don't think the scale of it's understood."
But while we might not like discussing the different components that could be used to create a population policy, Spoonley says he doesn't buy into the idea that Kiwis are shy about talking about immigration.
"There might be some people who are cautious, but whenever I talk about immigration my email inbox says the opposite."
Spoonley says while some people may have negative views of migrants, the majority of New Zealanders don't.
"When you look at public opinion polls most of us are positive about the contribution immigrants make to the country," he says.
He says immigration in New Zealand isn't as politically charged as it is in other countries and refers to the US, Germany and Hungary as examples.
"In those countries it is politicised and immigrants are demonised. Whereas the political parties here in New Zealand generally agree it's good for the country."
But he says there are a number of outstanding questions that we could address with a co-ordinated population policy. 
When asked if he's talked to the current government about creating a New Zealand population policy Spoonley says he's too busy.
"I haven't had the chance."
An economist's perspective
New Zealand Initiative chief economist Eric Crampton (above) was born in Canada and first came to this country in 2003 where he took up a position at Canterbury University. He became a permanent resident in 2005.
These days he's working for New Zealand Initiative, a libertarian public policy think tank based in Wellington. It was formed in 2012 after a merger of the New Zealand Business Roundtable and the New Zealand Institute.
Crampton says New Zealand welcomed him with open arms, which was in total contrast to a previous experience trying to get a Green Card in the United States.
"I think immigration has been a strong force for good in New Zealand."
He says there's more than enough studies which outline the contribution migrants continue to make to the country. As an example he refers to a 2017 New Zealand Initiative report titled: The New New Zealanders: Why migrants make good Kiwis.
"As we detail in the report, they bring skills here that can be harder to find; they bring perspectives and experiences that can help in solving problems here, and, they bring connections to their home markets that can help build trade relationships."
He says New Zealand is also more likely to export to countries which we have received migrants from.
"And migrants overall contribute strongly to the government's bottom line. They pay tax and they often come here with an education they've gained elsewhere. But it would be a mistake to reduce migrants' contribution to these kinds of figures. Imagine how bland our restaurant choices would be without immigration?"
He concedes the country has experienced population growth pressures in recent years.
"And a lot of our growth in nominal GDP has been because we've had more people." 
He says during the last general election in 2017 the issue of immigration was a hot topic and he thinks it has had a flow-on effect. 
"I think that has a created a less welcoming attitude from Immigration NZ."
Crampton says we can't ignore the stories of immigration scandals we've seen in recent years and change was needed.
"We did need to fix some of the rorts that were going on."
Global issues 
But he says immigration still has a very important part to play in New Zealand's future and with the country's skills shortage we should be welcoming skilled immigrants with open arms.
Crampton claims the United States has become less welcoming to people on work visas and skilled migrants who would have previously stayed in the country are leaving. Crampton says foreign students are also finding the US less attractive as a study destination. While the ongoing dramas of Brexit in the United Kingdom has made things increasingly difficult for people living there on EU passports.
"New Zealand seems like the last sane place left in a world growing increasingly mad. Or, at least, we are going mad far more slowly than the rest of the world. But New Zealand may have missed a trick here in attracting very highly skilled workers who in normal times might prefer the brighter lights of Silicon Valley or London," he says. "New Zealand has an opportunity to be draw in some really talented individuals. We need to ensure we are taking advantage of the current situation."
However, Crampton's wary of the idea of coming up with a national population policy and says putting an exact figure on how many people we want in the country wouldn't be a good idea. "I wouldn't want to pick a particular number," he says. "Paul Spoonley is right, that to address our declining population we need immigration. But I don't have an opinion on say how many children people should have."
And he says while we don't have a defined population policy, a number of other policies we do have indirectly influence our population. "We have immigration policies around who can get a work visa and when the government is worried about the number of people coming into the country they can always tighten up on the conditions. We also have various social policies that effect how many children people have, but I don't think it's something that people think the government should be involved in.
"I think we should be working on ensuring and making sure our systems are responsive to the immigrants who do come here and have a welcoming attitude to those who do want to come here and contribute."
Housing market pressures
Crampton says central to that is fixing the country's housing market.
"As we do have a lack of housing we need to make sure our housing market is working properly. And it's not working in those areas where policy decisions have been made to limit supply." He says for years the government denied there was any kind of housing crisis and put off making the changes that were needed to fix the problem. Crampton says the changes have to come on the supply side through regulatory change and he says cities like Auckland are under severe strain because of it.
"When cities cannot grow up and cannot grow out, the only way left to adjust when demand changes is through prices. That's a problem not just when population increases, but also if demand falls – collapses in house prices are not without risk. Because we have not allowed supply to adjust, we feel every change in demand through changes in prices and that is dangerous. In markets for other goods and services, where regulations do not prevent supply from responding, we do not see anything like the problems we see in housing."
Crampton says housing doesn't have to be any different. He refers to the growth of Atlanta in the United States which has seen its metropolitan population grow from just under 3 million people in 1990 to an estimated 5.9 million in 2019. But despite the increasing number of people living in the southern city house price inflation has been kept in check. The median house price in Atlanta is three and a half times median household income, whereas in Auckland it's nine.
"The problem isn't population growth, it's the rules around getting new housing and new apartments built."
And Crampton says he wonders if it's having wider effects than just the real estate market.
"I wonder whether the declining family size is partly because of those housing issues. People are delaying having children because they can't make the choices they want to make around family size."
Going to the regions
Crampton says the country's declining regional population could also be addressed by giving those applying for permanent residency extra points if they are willing to live and work in a particular area.
"That way we could open up particular regions."
He says he thinks the government's foreign home buyer ban is misguided, but says it could also be adapted to help address the problem of regional decline.
"We could remove the foreign buyer ban in regions that need more migrants and population. That would be one way to address things."
Meanwhile the data from the 2018 Census will be released later this year. New Zealand holds a Census every five years and it is the official count of how many people and dwellings there are in the country.
By asking people to complete a set of questions about themselves and their household it is one way as a country we can capture a snapshot of who is living and visiting 21st century New Zealand.
Stats NZ, which carries out the study, says it plans to make an announcement in April, but at this stage can't provide an exact date for the release of the 2018 Census.