A review of things you need to know before you go home on Thursday; TSB trims TD rates, business confidence sags, Fonterra raises milk payout, local online retail strong, debt warning signs, NZD dips & more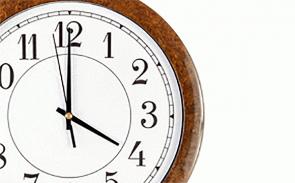 Here are the key things you need to know before you leave work today.
MORTGAGE RATE CHANGES
Again, no changes to report today.
TERM DEPOSIT RATE CHANGES
TSB has trimmed term deposit rates, with their 18 month offer down -5 bps, and rates for 3, 4, and 5 years cut by -15 to -20 bps.
BUSINESS CONFIDENCE STOPS RECOVERING
ANZ is reporting that the 2018 improvement in business activity indicators in their Business Outlook survey stalled in February. Business confidence fell -7 points, while firms' views of their own activity eased -3 points. Activity indicators generally ticked down. Export intentions fell to the weakest since March 2009. Pricing intentions remain range-bound. These respondents say the expected availability of debt funding dropped sharply.
MORE FOR MILK, BUT LOWER PROFITS
And there are some very mixed news for farmers as Fonterra increases the milk price forecast by possibly as much as 60c, but slashes the earnings forecast possibly more than in half - and it will pay no interim dividend.
LOCALS WINNING BIGGER SHARE
The BNZ/Marketview research on online retail shows that for January 2019 New Zealand's total online retail spending in January was +6% higher than a year ago. It was another soft month for growth in purchases from offshore sites, with spending in January unchanged from January last year. Local online sites turned in another healthy month, with spending up +11% compared to the prior January. Annual online spending across the retail categories they cover is now running at approximately $4.6 bln (not including GST).
NEVER BEEN LOWER
The latest tender for $200 mln of NZGB $200 mln April 2025 bonds has brought record low yields for this issue. $697 mln was bid so the tender was covered 3.5 times. The average yield was just 1.81% which is significantly lower than the 1.91% achieved at the previous tender which itself was the lowest at that time. This same duration achieved 3.23% back in February 2017. All up, this duration has been tendered 29 times, raising $5.8 bln in total over 32 months.
MORE DEBT EVERYWHERE
Growth in housing debt was stable in January at +6.1% and 99% of this is owed to banks. But growth in debt owed by businesses edged up to +5.7% and debt owed by the rural sector rose +3.6%. Both of these are the fastest rates of growth in a year for business and two years for rural debt.
"NO MORE, WE'RE FULL"
Perhaps the one piece of data that ties the two previous items together is the growth in personal loans, an area banks don't have a lock on. A year ago, personal loan debt (credit cards, car and personal lending), was rising at the heady rate of +8.6% pa. But since then the growth in these obligations has slowed fast and in the year to January 2019 that gowth is only +2.1%. Households are loaded up and now feeling more cautious. It seems unlikely that our household sector will drive economic growth from here.
TELL-TALE SIGNS
Household deposit data to January brought something of a surprise - a $717 mln fall from December. This is the largest month-on-month fall since 2010 and falls like this are rare. There have only been nine of them in 112 months, and two have happened in the past three months. Year on year, household deposits are up +6.1% - but that is the slowest growth in eight years. Perhaps the long post GFC prosperity is finally waning for households?
SWAP RATES
Update: Local swap rates rose today with a steepening bias. The two year is up +1 bps, the five year is up +2 bps, and the ten year is up +4 bps. The UST 10yr yield is up +5 bps at 2.68%. Their 2-10 curve is higher at +18 bps while their 1-5 curve remains inverted at -8 bps. The Aussie Govt 10yr is up +4 bps to 2.11%, the China Govt 10yr is down -3 bps at 3.19%, while the NZ Govt 10 yr is up +3 bps so far today to 2.20%. The 90 day bank bill rate is unchanged at 1.89%.
BITCOIN UNCHANGED
The bitcoin price is little change to US$3,793 but a few hours ago there was a -2.5% sudden drop, but it quickly recovered. Suspicious.
NZD DIPS
The overnight -½c fall has carried through to today's local trading, so the NZD remains at 68.4 USc. And we are also softer against the Aussie at 95.7 AUc, and at 60.1 euro cents. That has the TWI-5 at 72.7.
This chart is animated here. For previous users, the animation process has been updated and works better now.