A review of things you need to know before you go home on Thursday; no rate changes, wholesale trade soft, councils take much higher revenues, linker yields lower, swaps flatten, NZ firm, & more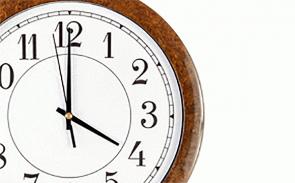 Here are the key things you need to know before you leave work today.
MORTGAGE RATE CHANGES
No changes here today.
TERM DEPOSIT RATE CHANGES
Again, none here either.
TAILING OFF
Wholesale trade was quiet in the December 2018 quarter after two strong quarterly rises. It rose just +4.8% compared to the same quarter a year ago, the slowest gain in eight quarters. Inventories were up almost +10% from a year ago. This data won't help Q4 GDP. For all of 2018, wholesale trade rose +6.6% compared to the +6.5% rise in 2017.
NOT TAILING OFF
The money local authorities are taking in in rates and other regulatory 'income' is growing fast, up almost +9% in the 2018 year. This was the fastest pace in increase since the 2002 to 2009 splurge that averaged +8.2% over those seven years. Since then and before 2018, the average calmed down to just +4.3%. Now its rising fast again.
RISING AUCTION SUCCESS
The auction success rate is rising and was 40% in last week's residential auctions. In Christchurch more than half the properties offered at auction were sold, in Auckland it was 40% and 28% in the Bay of Plenty.
HEAVY BIDDING DRIVES YIELD DOWN
The latest Government bond auction was for linkers - bonds where the bid is for a yield-plus-inflation. $100 mln was offered, drawing $197 mln in bids. The average winning tender was for 1.45% pa (plus inflation) and this is the lowest level ever for the 18 tenders of these September 2040 bonds. The highest yield this series ever achieved was 2.34% plus inflation back in mid 2017. CPI inflation is currently running at 1.9%, so if that still applies at the next yield payment, investors will be getting just 3.35%. Still, that is higher than the April 2033 nominal bond which at the last tender achieved an average winning yield of 3.13% pa. (A five year term deposit at a major bank pays 3.60%, so bond investors are accepting a discount for access to liquidity, and risk-free status.)
BOUNCE-BACK?
The Aussies recorded a massive +AU$4.5 bln surplus in goods and services in January month, a record high for any month for them. Markets are still reeling from yesterday's GDP fail so aren't actually giving them any credit for this yet. Maybe weakish retail sales in January are undermining the good news.
LOCALS BUCK DOWN TREND
Local equities are in positive territory in both New Zealand and Australia and that is in contrast to Wall Street overnight, Europe, and today in the rest of Asia.
SWAP RATES DOWN
Local swap rates are taking some tough signals locally from the Aussie GDP fail yesterday. The two year is little-changed at 1.84% but the five year is down sharply by -2 bps while the 10 year is down -5 bps. The UST 10yr yield is -3 bps lower at 2.68%. Their 2-10 curve is unchanged at +17 bps while their 1-5 curve remains more inverted at -4 bp. The Aussie Govt 10yr is down a massive -10 bps to 2.07%, the China Govt 10yr is down -1 bp to 3.23%, while the NZ Govt 10 yr is down -6 bps so far today to 2.14%. The 90 day bank bill rate is down -1 bp at 1.90%.
BITCOIN FIRM
The bitcoin price is up to US$3,858, a rise of +0.8% today.
NZD FIRM
The NZD has drifted up to 67.9 USc. And we are higher against the Aussie at 96.4 AUc, but little-changed at 60 euro cents. That puts the TWI-5 marginally higher at 72.6.
This chart is animated here. For previous users, the animation process has been updated and works better now.