A review of things you need to know before you go home on Thursday; one small rate change, good GDP growth, confusing credit card data, cheap NZGB yields, no growth in new housing, swaps fall, NZD up, & more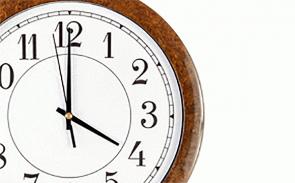 Here are the key things you need to know before you leave work today.
MORTGAGE RATE CHANGES
No changes today.
TERM DEPOSIT RATE CHANGES
Westpac has trimmed -5 bps from its eight month term deposit rate, taking it back to 3.40%.
A CREDITABLE RESULT
The latest GDP data shows our economy expanded by +0.6% as expected in December quarter. The economy is up +2.8% in year to December. Services drove the result. While that is a slip from the previous annual growth rate it is still higher than many other Western countries we benchmark against. (Australia grew +2.3%. In the US, they grew +2.6% in the same period.) And per capita GDP is still expanding as it has done now every quarter for eight straight years. (The previous expansion cycle lasted ten years; the one before that only five years.)
CONFUSING DATA ON CARD DEBT
Our credit card (debt) balances are growing, but only slowly. In February they are up +2.8% from the same month a year ago and that is the second slowest rate of growth since late 2016. Transactions going through these cards are rising al more than twice that rate. So we are doing more with them and paying that off faster. That is pushing the proportions incurring interest to "record lows" even though it amounts to more than $4.2 bln of high-interest debt. It is not clear how the After-Pay type cards are masking this type of personal debt.
A NEW LOW
Treasury tendered $200 mln of NZGovt 18 year bonds due April 2037. They got bids totaling $498 mln and achieved an average yield of just 2.38%. This nominal bond has been tendered 17 previous times and today's 2.38% yield is the lowest ever.
NO REAL INVESTMENT YET
The GDP data includes a proxy for new house building activity. "Residential investment". In the year to December it rose to more than $16 bln for the first time ever. But the growth rate was a lame +2.7% and far lower than the average +11.3% achieved in the 2012 to 2017 period. No sign yet new house building is doing anything more than marking time as it has done over the past year or so.
AVERAGE, MATE
In Australia, their jobless rate slipped from 5.0% to 4.9% in February. But the number of new jobs came in way lower than expected (+4,600 vs +15,000 expected) and actually the number of full-time jobs actually fell (down -7,300). Their participation rate fell slightly.
LOCAL SWAP RATES FALL FURTHER
NZ swap rates for almost durations have fallen again today but only at the long end. All rates from three year and longer are now at either all-time lows or equal lows. There is more on the relative shifts in 2019 here. The UST 10yr rate is down sharply today, falling --8 bps after the dovish US Fed turn to just under 2.53%. Their 2-10 curve is down to +13 bps while their 1-5 curve has blown out to negative -12 bps. The Aussie Govt 10yr is at 1.92% and that is down another -1 bp, the China Govt 10yr is unchanged at 3.18%, while the New Zealand Govt 10yr is down -4 bps at 2.04%. The 90 day bank bill rates is up +1 bp at 1.88%.
NZ DOLLAR RISES
The NZ dollar is up almost +1c since this time yesterday at 69.3 USc, a combination of a weaker greenback and a stronger Kiwi. It is holding at 96.7 AUc and up to 60.6 euro cents. That puts the TWI-5 much firmer at 73.5. That is its highest 2019 level. 
BITCOIN FIRMS
Bitcoin is at US$4,015, almost a +1% gain from this time yesterday.
This chart is animated here. For previous users, the animation process has been updated and works better now.