National releases supposed government spending commitments ahead of Thursday's Budget; Says it's also been leaked the Govt's legislation programme; Finance Minister concedes some figures released are correct; Treasury investigates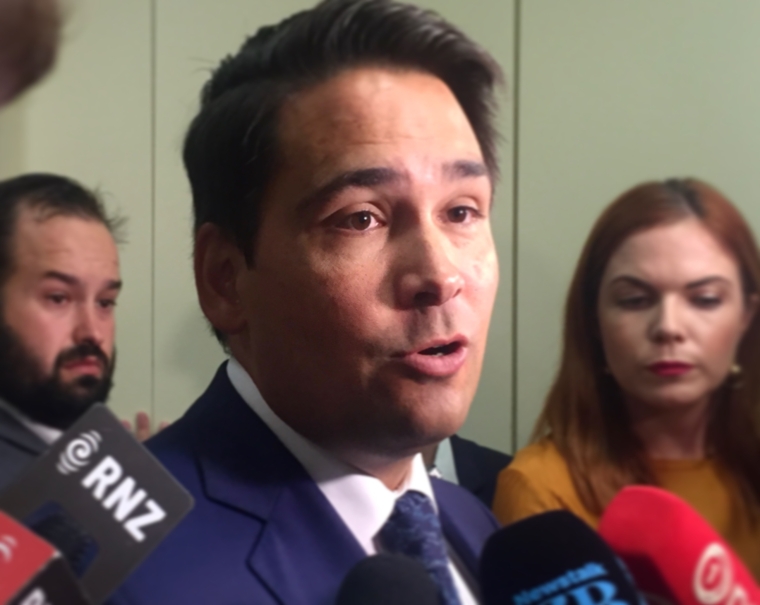 The National Party has staggered the release of documents revealing what it claims to be a sneak peek of Budget 2019, ahead of its Thursday release.
It on Tuesday morning sent out a 22-page document, supposedly detailing how the Government will spend money in 18 of the 40 areas it will allocate funding to in 2019/20.
Then at lunchtime it sent out another 2-page document covering a 19th area, or "Vote", and later in the afternoon a document covering a 20th area. 
In a media release accompanying the third document, National Leader Simon Bridges said the Government would shortly introduce a Mental Health and Wellbeing Bill to Parliament as a category two piece of legislation, meaning it must be passed in 2019. He said he knew this because National had been leaked the Government's 2019 Legislation Programme.
Leader of the House Chris Hipkins responded: "This claim is based on inaccurate assumptions. It is probably from an indicative document created for planning purposes at the start of the year that is in wide circulation."
Finance Minister Grant Robertson earlier in the day conceded that some of the numbers in the first document (the only one released at the time) were correct. He wouldn't say what portion of the release was accurate.
Treasury Secretary Gabriel Makhlouf said his agency was conducting its "own review of these reports and the information that has been published".
Bridges claimed spending commitments showed it was a "Winston Peters Budget" not a "Wellbeing Budget".
"What we see is that the Government has money for tanks, but not for teachers; it has got money for trees, not teeth. And what all of that shows is that this Budget may be many things, but it ain't a wellbeing budget," he said.
A leak or slip-up?
Bridges wouldn't confirm how he got supposed Budget funding allocation figures – through a leak or due to a slip up by someone in government.
He said he only received the information yesterday, but was confident in the validity of the figures.
Robertson said: "I want to be absolutely clear that this material has not been leaked from the Beehive because the kinds of numbers that are in here are not aggregated in a way that's been received in the Beehive."
However Bridges said National had presented the figures in a different format to that it had received them.
"I have confidence in my colleagues in the Beehive," Robertson said.
Asked by media whether he had confidence in Treasury, he said: "I do, and this is something we'll now investigate to see if that confidence is maintained."
Pressed on whether this statement implied his suspicion lay with Treasury, Robertson said: "I have absolutely no idea. I have confidence in the Treasury."
Asked by National Finance Spokesperson Amy Adams in the House whether he would offer his resignation over the matter, as former Finance Minister Roger Douglas did in 1986 when there was a budget leak from his office, Robertson shot back: "In my life I have made it my ambition not to follow what Roger Douglas does."
Release not the full picture  
The big-ticket areas National released supposed funding pledges on included health, defence and foreign affairs. It didn't include figures on areas like housing and education.
Robertson raised this point: "The major new spending initiatives that the Government is putting forward as part of our Wellbeing Budget are not listed in the material that you see here."
Looking at some of the details, Bridges said: "The Government will announce a total of $1.3 billion for the purchase of assets in Vote Defence Force in 2019/2020, up from $641 million last year. This has nothing to do with the Government's wellbeing priorities. It shows the Prime Minister has yet again had to throw her principles out the window to buy off Winston.
"Vote Forestry has doubled. There will be an extra $139 million, for a total of $277 million in the first year. Again, this doesn't fit in with the Government's five budget priorities of wellbeing."
Robertson urged people not to read in to National's releases, but rather wait and see what's revealed in the full Budget.
Makhlouf said: "As far as the Treasury is concerned, the release of Budget 2019 will proceed as planned this Thursday."