Police to investigate Treasury's claim it has been hacked ahead of Thursday's Budget; Finance Minister asks National to stop releasing potentially stolen information; National says it's been 'falsely smeared'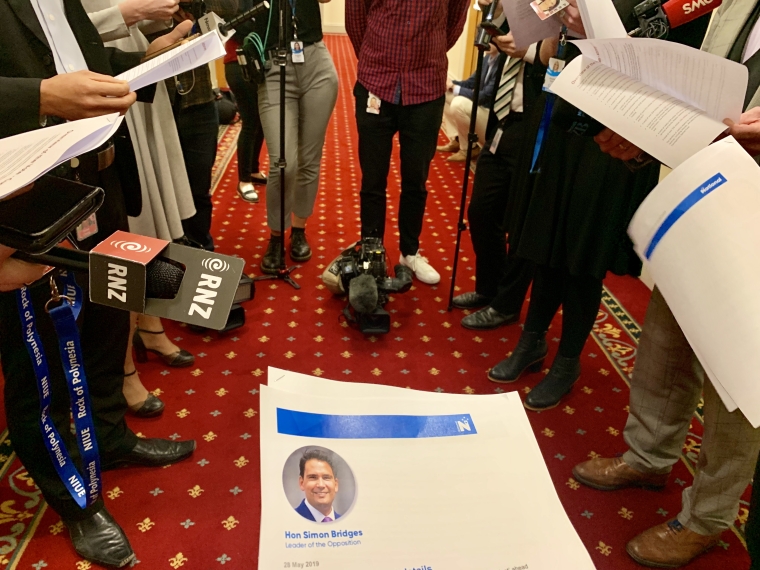 Treasury claims its systems have been "deliberately and systemically hacked" ahead of Thursday's Budget.
It has gone to the Police following the National Party throughout the day on Tuesday releasing documents allegedly revealing how funding will be allocated in the Budget, and claiming it has received a leak of the Government's 2019 legislation programme.
Treasury Secretary Gabriel Makhlouf on Tuesday night said: "Following this morning's media reports of a potential leak of Budget information, the Treasury has gathered sufficient evidence to indicate that its systems have been deliberately and systematically hacked.
"The Treasury has referred the matter to the Police on the advice of the National Cyber Security Centre.
"The Treasury takes the security of all the information it holds extremely seriously. It has taken immediate steps today to increase the security of all Budget-related information and will be undertaking a full review of information security processes.
"There is no evidence that any personal information held by the Treasury has been subject to this hacking."
Finance Minister Grant Robertson said the Government had contacted the National Party to request it doesn't release further information.
"This is extremely serious and is now a matter for the Police," Robertson said.
"What New Zealanders care about are the issues that will be dealt with in the Wellbeing Budget on Thursday, and that is what we continue to be focussed on."
National Leader Simon Bridges couldn't be contacted for comment, but will brief media on Wednesday morning. He tweeted:
The National Party has acted entirely appropriately. @grantrobertson1 has falsely smeared us to cover up his and The Treasury's incompetence. When what has occurred is revealed, he will need to resign.

— Simon Bridges (@simonjbridges) May 28, 2019