Eleven new community Covid-19 cases reported on Friday, all in Auckland. Business resurgence support payments announced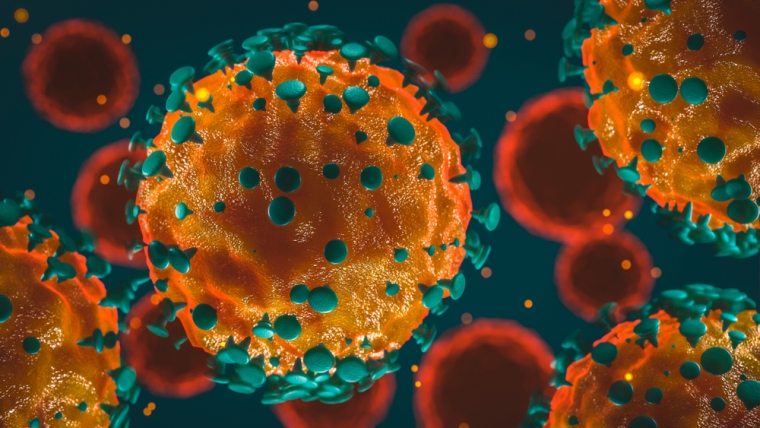 Director General of Health Ashley Bloomfield says there are 11 new community Covid-19 cases on Friday, all in Auckland.
Bloomfield says 288 of the 879 cases in the current outbreak have now recovered.
He says there are 29 as yet unlinked cases including six from Friday. Of Thursday's 13 cases all are contacts of other cases, with 12 household contacts and just one infectious in the community.
There are 27 people in hospital with Covid-19 of which four are in ICU on ventilators.
There've been 14,181 tests conducted over the past 24 hours with 7,974 of these in Auckland. A total of 61,574 vaccinations were administered on Thursday, of which 46,070 were first doses and 15, 504 second doses.
A person who turned up at Auckland's Middlemore Hospital's Emergency Department on Thursday tested positive for COVID-19. This person is now in quarantine and being interviewed on Friday, Bloomfield says.
Meanwhile, Finance Minister Grant Robertson announced further resurgence support payments for businesses. The details are below.
Additional Resurgence Support Payments to support business

Businesses affected by higher Alert Levels will be able to apply for further Resurgence Support Payments (RSP).

"The Government's RSP was initially intended as a one-off payment to help businesses with their fixed costs, such as rent. Ministers have agreed to provide additional payments to recognise the effects of an extended period of alert level restrictions," Grant Robertson said.

"This will provide cashflow to businesses and support them in meeting their ongoing obligations as we come down Alert Levels and while Auckland remains at higher Alert Levels than the rest of the country.

"Applications for the next RSP will open on Friday 17 September. Ministers have agreed that there will be another two payments after that, three weeks apart, so long as the conditions that trigger the RSP apply."

"The payment and eligibility criteria to qualify for the RSP remain the same, including that those applying must experience at least a 30 percent decline in revenue over seven days (for this payment commencing 8 September) as a result of being at Alert Level 2 or higher." David Parker said.

The payment includes a core per business rate of $1,500, plus $400 per employee, up to a total of 50 full-time equivalents (FTEs) which is a maximum payment of $21,500. Businesses with more than 50 FTEs can still apply but cannot get more than the maximum payment.

"The scheme will be available until all of New Zealand returns to Alert Level 1 for one month," David Parker said.

Inland Revenue encourages those applying to ensure the accuracy of the information they provide, as if it isn't correct that will delay processing.

"The economy is operating above pre-COVID levels thanks to our strong public health response. These principles will continue to guide our approach to supporting the economy, businesses and workers at this challenging time," Grant Robertson said.

Businesses can apply for the payment by logging into their MyIR account. Further information can be found on the Inland Revenue website.

For more information on COVID-19 business support measures, including full eligibility criteria:

https://www.ird.govt.nz/covid-19/business-and-organisations/employing-staff/financial-support/resurgence-support-payment

https://www.ird.govt.nz/covid-19/business-and-organisations/sbcs

https://www.workandincome.govt.nz/covid-19/wage-subsidy/index.html
And here's Friday's Ministry of Health statement.
11 community cases of COVID-19; 6 new cases in managed isolation; 2 historical cases; more than 61,000 vaccines administered yesterday

Media release

10 September 2021

Cases

Number of new community cases: 11
Number of new cases identified at the border: Six
Location of new cases: Auckland
Location of community cases (total): Auckland 862 (279 of whom have recovered); Wellington 17 (9 of whom have recovered)
Number of community cases (total): 879 (in current community outbreak)
Cases infectious in the community: One (8%) of yesterday's 13 cases have exposure events
Cases in isolation throughout the period they were infected: 12 (92%) of yesterday's 13 cases
Cases epidemiologically linked: Five of today's cases
Cases to be epidemiologically linked: Six of today's cases
Cases epidemiologically linked (total): 850 (in current cluster) (29 unlinked)
Number of sub-clusters: Eight epidemiologically linked subclusters. The two largest subclusters are the Mangere church group: 374; and Birkdale social network cluster: 76.
And nine epidemiologically unlinked subclusters.
Cases in hospital: 27 (total): North Shore (5); Middlemore (11); Auckland (11)
Cases in ICU or HDU: Four
Confirmed cases (total): 3,510 since pandemic began
Historical cases, since 1 Jan 2021 (total): 136 out of 1,692 since 1 Jan 2021

Contacts

Number of contacts identified (total): 38,061
Percentage who have received outbound call from contact tracers (to confirm testing and isolation requirements): 87%
Percentage with at least one test result: 92%

Locations of interest

Locations of interest (total): 127 (as at 10am 10 September)

Tests

Number of tests (total): 3,114,087
Number of tests total (last 24 hours): 14,181
Tests in Auckland (last 24 hours): 7,974
Tests rolling average (last 7 days): 11,035
Testing centres in Auckland: 23

Wastewater

Wastewater detections: No unexpected detections in past 24 hours

COVID-19 vaccine update

Vaccines administered to date (total): 4,163,418; 1st doses: 2,758,597; 2nd doses: 1,404,821
Vaccines administered yesterday (total): 61,574; 1st doses: 46,070; 2nd doses: 15,504
Māori: 1st doses: 255,691; 2nd doses: 123,473
Pacific Peoples: 1st doses: 163,065; 2nd doses: 83,933

NZ COVID-19 tracer

Registered users (total): 3,193,338
Poster scans (total): 347,007,730
Manual diary entries (total): 15,873,043
Poster scans in 24 hours to midday yesterday: 2,548,509

There may be some delays in providing data in some instances. On these occasions we will use data from the day before and clearly note this.