A review of things you need to know before you go home on Wednesday; a TD rate rise, home ownership rate falls again, commodity prices fall, Wellington job demand up, swaps stable, NZD firms, & more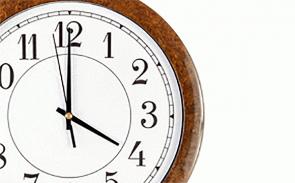 Here are the key things you need to know before you leave work today.
MORTGAGE RATE CHANGES
No changes to report today.
TERM DEPOSIT RATE CHANGES
Today Asset Finance upped its 1-5 year TD rates with some very substantial increases.
HOME OWNERSHIP RATE STILL FALLING
Data updated to December 2018 has been released by Stats NZ that shows the home ownership rate at 62.4% a record low. This data starts in March 1991 and back then, 27 years ago, it was its highest of the series at 73.8%. in December 1999 it was 68.5% having fallen -5.3% in the prior 9 years. In the next 9 years to December 2008 it fell -2.4% to 66.1%. The next nine years saw it fall -3.3% to 62.8%. It has fallen another -0.4% since.
HOUSING STOCK RISES FASTER
The same data shows that in the past year, the housing stock has risen by +28,700 or a gain of more than +1.5%. That is its fastest rise in 13 years, and for the first time in a decade, the owner-occupied stock rise more than +10,000 in a year. However, it is the rental stock that is growing the fastest, up +17,400 in a year and the biggest gain since 2000 (+2.8% pa). You have to go back to the 2003/2004/2005 period to find larger levels of new-builds.
COMMODITY PRICES FALL
The ANZ World Commodity Price Index fell for a sixth consecutive month, but the decline of -0.6% month-on-month recorded in November was considerably smaller than the previous months' falls. The index is +5.3% lower than a year ago. Meat was the only category to record stronger prices in November. The fall in world prices was accentuated by the stronger NZD. This saw the NZD index down a sharp -4.4% month-on-month. The NZD index slipped into negative territory for the first time since October 2016, down -4.2% year-on-year.
WELLINGTON STARS ON THE JOBS FRONT
The ANZ job ads fell -3.5% in December from November to finish the quarter on a softer note. Overall, job ads point to steady labour demand amidst a tight market. Wellington is the strongest main centre and it accelerated further in December. Public sector hiring is juicing things nicely in the Capital.
FONTERRA STARTS DIVESTING
Fonterra has today announced that it will sell their FarmSource livestock division to Carrfields Livestock – an established livestock agency provider. This is part of Fonterra's new direction where paying down debt is a priority. This is not the sale of the FarmSource stores, only the livestock division, which has about 25 agents. In 2017, this division facilitated the purchase of almost 200,000 animals.
AUSSIE JOB VACANCY RATE SLOWS
In Australia, the growth in job vacancies continues to slow. In the year to November 2018, the rise was just +29,700 in data published today. That is the lowest annual gain in a year, but it is still a relatively healthy level. In the Sept-to-November quarter the gain was a tiny +2,700 vacancies nationwide. The biggest gains were for shiny-bum admin jobs, accounting for a quarter of the annual rise. Healthcare vacancies rose +20%. There were annual falls for manufacturing, retail, and IT positions.
AN AUSSIE TUMBLE
There has been a much bigger falloff in Australian housing consents. New home approvals fell by -9.1% in November last year to reach their lowest level since August 2013. The monthly decline in total approvals was driven by multi-unit homes, which fell by -18.4 %, while detached house approvals declined by a more modest -2.3%. This weak result shows just how much the current credit squeeze is weighing on the home building sector.
COUNTING CHICKENS
It is all smiles on Asian stock exchanges today. The Shanghai exchange has opened +1.3% higher, Hong Kong is +1.8% higher while Tokyo is up +1.2%. Recall that the S&P500 closed earlier in the day up +1.0%. Locally the NZX is up +1.0% as well while the ASX200 is up +0.8% in afternoon trade. It is all based on leaked reports (from both sides) that "good progress" is being made in the US:China trade negotiations - but both sides are still far from a deal.
SWAP RATES UNCHANGED
Local wholesale swap rates are little-changed today. The UST 10yr yield has risen however as the day has progressed, now up to 2.73%. Their 2-10 curve is at +14 bps. The Aussie Govt 10yr is at 2.35% and down -2 bps today, the China Govt 10yr is down -1 bp at 3.14%, while the NZ Govt 10 yr is at 2.43%, and up +1 bp since this morning. The 90 day bank bill rate is unchanged at 1.91%.
BITCOIN HOLDS
The bitcoin price is holding at US$4,000 and little changed from this morning although in the meantime it did rise to as high as US$4,075. But it couldn't hold those gains.
NZD FIRM
The Kiwi dollar has turned up slightly today and now at 67.4 USc. On the cross rates we are up to 94.4 AUc and at 58.9 euro cents. That puts the TWI-5 marginally higher at 71.5.
This chart is animated here. For previous users, the animation process has been updated and works better now.