Both KiwiBuild and the Provincial Growth Fund are struggling to take off, but Phil Twyford is copping more flak than Shane Jones. Jenée Tibshraeny explores why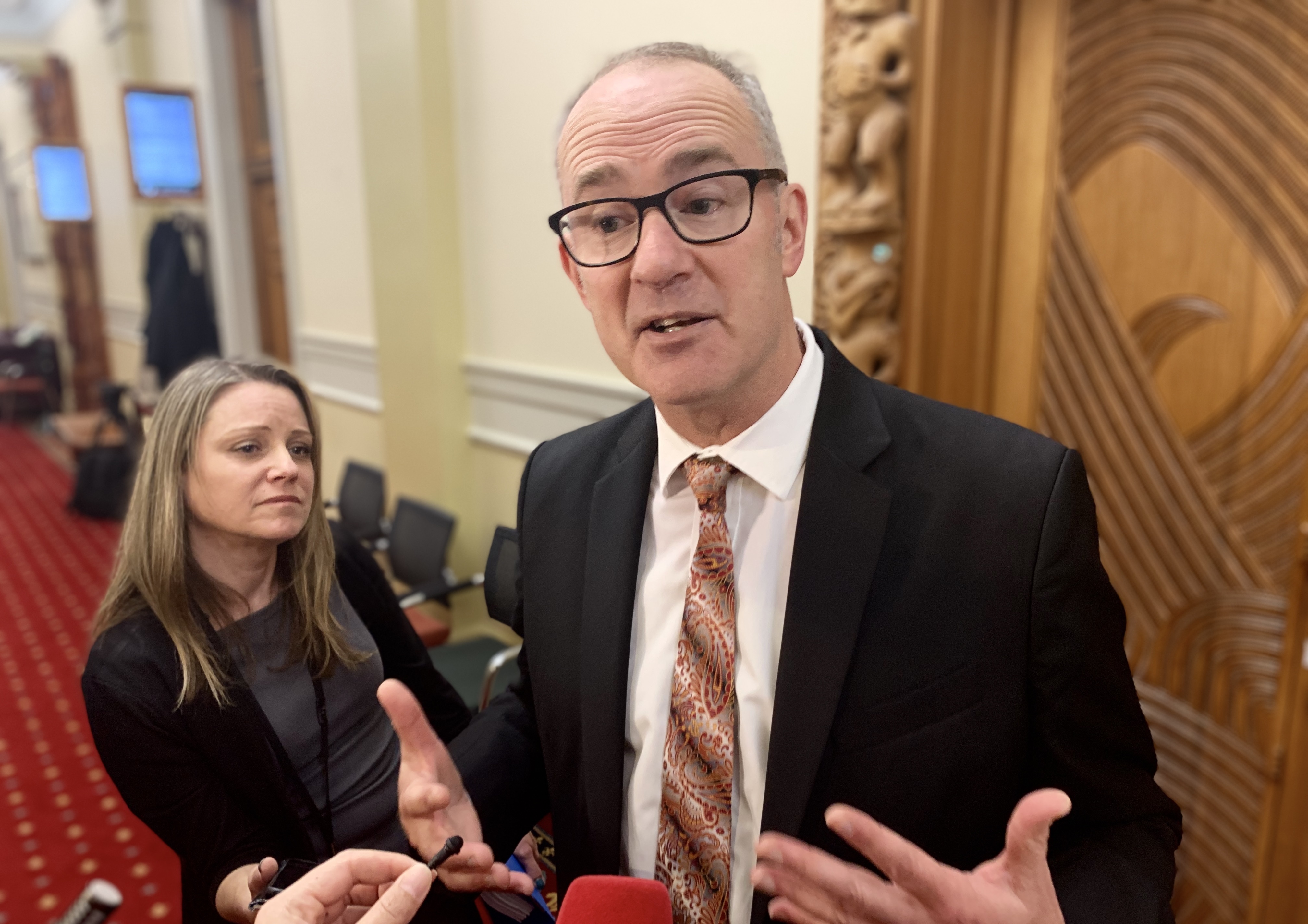 At the beginning of the year I wrote a column exploring the extent to which the goals the Government has set itself will define its success.
I compared Housing and Urban Development Minister Phil Twyford's KiwiBuild to Regional Economic Development Minister Shane Jones' Provincial Growth Fund (PGF), concluding:
KiwiBuild risks being canned before it has a chance to develop because of the scrutiny Twyford's transparent goals are opening the scheme up to.

The PGF on the other hand – a scheme that's costing taxpayers much more – is safe, as is Shane Jones' "Champion of the Regions" title.  

Why? Other than the fact no one's going to refuse free money, measuring the scheme's success is near impossible….

The reality is that Jones is going to cruise through to the next election much more smoothly than Twyford, regardless of the merits of their flagship policies.

The pinch is, the easier it is for a minister like Jones to avoid scrutiny of what they haven't done, the more difficult it'll be for them to prove what they have, come election time.
This situation was ever so stark this week.
Disproportionate attacks risk derailing housing policy
The KiwiBuild qualm of the week, raised by Radio New Zealand and hungrily fed off by the Opposition, was that there were supposedly a few asset-rich income-poor people who were deemed eligible for KiwiBuild houses.
This is because the KiwiBuild criteria includes an income cap, not an equity cap.
Sure – it isn't ideal a scheme designed to increase the supply of affordable housing while helping those into their first homes, could be milked by people who don't need support.
But the reality is it's impossible to create a policy that only captures those it's designed to target. At the margins, "undeserving" people will always benefit, while "deserving" people will miss out.
We all knew from the get-go that KiwiBuild doesn't target those most in need. Transitional housing does.
Some of us were also wary of the Government not making the criteria to qualify for a KiwiBuild home too tight, as the risk of the houses not selling, prompting the taxpayers to step in and buy them, was very real. We are already seeing this happen.
So, while not a fantastic situation, I didn't see the need for the media and Opposition to create too much hysteria over the odd "wealthy" person (who clearly isn't wealthy enough to buy a less modest house) putting their hat in the ring for a KiwiBuild house.
But, it's easy to knock someone when they're down, and Twyford's admission that KiwiBuild needs a "reset" makes him easy fodder for those on the prowl.
Since he started missing his very ambitious KiwiBuild house building goals, things have gone downhill. His admission to interest.co.nz that the policy's key 100,000-house target might not make it through the housing policy reset increased the speed of this journey.
With a Cabinet reshuffle to be announced in coming weeks, he this week showed visible signs of stress.
Twyford uncharacteristically lost his cool when grilled by media on KiwiBuild's lack of asset testing, strangely repeatedly saying first home buyers turning to the bank of mum and dad was "as kiwi as pavlova".
He made huge promises before the 2017 election, so needs to be held accountable.
His failure to reach the numerical targets he naively set is rightfully giving the media and Opposition ample ammunition to attack him.
The unfortunate thing is that these attacks are becoming disproportionately large and risk derailing his broader work programme on housing.
Jones: 'I don't want to hang myself with a figure'
By contrast, Jones – the Minister behind another flagship policy designed to produce results long-term – was nonchalant when he appeared before a select committee this week to discuss Budget funding allocations.
He even wore a "KiwiRail Shane" baseball cap to the committee.
According to the PGF Unit, as of May 31, only $181 million of the $3 billion PGF had been paid. A month earlier, this figure sat at under $62 million.
The Unit is struggling to get the money out door.
Attacked for this in the committee, Jones said he was a victim of his own success, in that the diligence the Unit exercised in dotting the Is and crossing the Ts before parting with its cash was what made the regime robust.  
The PGF Unit has already allocated $2.3 billion to different projects – $1.4 billion of which has essentially been recycled straight back into government agencies for the Billion Trees programme, Crown Infrastructure Partners, KiwiRail, the Ministry of Transport and the Tourism Infrastructure Fund.
Jones, in the committee failed to answer questions – largely from his shadow minster Paul Goldsmith – to evidence exactly what the PGF had achieved.
"I think there'll be a bout of serendipity, that the closer we get to the end of next year, there'll be an ordinate number of projects in operation," he said.
He couldn't say how many jobs the PGF had created.
Jones conceded that even though NZ First campaigned on reducing immigration and getting his "nephs off the couch" and into jobs, he needed to talk to the Immigration Minister about bringing in more workers from the Pacific to help plant trees for his Billion Trees programme.
He even went so far as to admitting: "I've tried to tone down my approach to this fund, to ensure the fund – the way it's operated – is not completely eclipsed by my political personality. There's no guarantee this will happen."
Importantly, when asked by media whether he could commit to getting at least $2 billion out the door within this electoral cycle, Jones said: "I don't want to hang myself with a figure."
Hear that Twyford: "I don't want to hang myself with a figure."
Jones then commented, without any authority, that the PGF would remain operative should he get into government again.
Politics and tangible targets
So there you have it – two ministers who have to date overpromised and under-delivered on programmes designed to address issues that need addressing long-term.
Yet Twyford will continue to cop flak, deservedly or not, which will ultimately weigh on his performance. While Jones will continue to ward off criticism with his clever turn of phrase.
Why? Politics and tangible targets. We can see those KiwiBuild houses. Exactly where the PGF's funds are going and whether they're creating jobs is more ambiguous.
But, as I said at the start of the year, "the easier it is for a minister like Jones to avoid scrutiny of what they haven't done, the more difficult it'll be for them to prove what they have, come election time".
Judging Jones' performance this week, he has a long way to go.