David Chaston explains why it is a bad idea for the investment scrum to be screwed in favour of the wealthy, and essentially exclude and penalise those who have no weight in the game by making them pay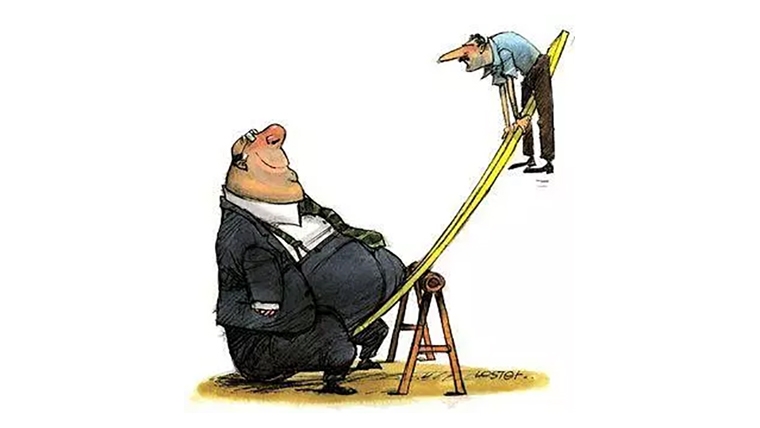 By David Chaston
Deposit insurance, (or a bank deposit protection regime), is just the latest example of how the baby boomer generation is capturing all the benefits and protections the State can provide.
This is in stark contrast to what other generations manage to win.
As the boomer generation is wealthy, it is also embedding inequality, and exposing how ineffective the have-nots are at the public policy table.
The essential public policy bargain the deposit insurance scheme brings is that the taxpayer promises to make good depositor losses.
It also means depositors are freed from taking 'risk' into account when they park their money.
This type of free pass undermines individual responsibility. 
It also allows banks to claim that they no longer need to hold more capital and that excessive leverage isn't putting customer deposits at risk.
The moral hazards are immense. And they are benefiting just one section of society. And the other sections aren't awake to the liabilities being imposed on them.
It is a classic case of selfish generational capture.
Life comes with risk. Sensible decision making requires you assess these risks and change your behaviour to accommodate them.
But it is entirely selfish to use your democratic weight to impose socialised costs on everyone else to protect your private gains. Deposit insurance is just that - wanting risk-free benefits at no personal cost.
But I reckon there will be a sting in this capture: the cost will appear as sharply lower interest rate offers for savers.
Lower interest rates are a bad thing, even if I am the only one saying it.
Low interest rates mean low investment yields become the norm. And that juices up asset prices. And that is very bad for society - for everyone except those holding assets.
For example, a 5% interest return on a million dollar asset is an annual cost (or return) of $50,000.
But if that $50,000 return is happening when interest rates fall to 2%, then the $1 million asset is revalued to $2,500,000. The extra $1.5 million just falls out of the sky and into private hands. ($2,500,000 at 2% = $50,000.)
Those that don't have $1 million to start with don't participate. Those that do get rich quick.
Low interest rates hurt society in other ways too. They mean that new investment, public or private, needs a much lesser justification. Over time projects with very low returns-on-investment get done. There are many more of them, especially in the pubic sector. Voices clamour for their pet project to be funded, and just because the cost of funding is very low. Because returns were never robust in the first place, these are the types of projects that fail even the low standards and can much more easily slip into a loss than those with solid returns. In the end, society 'invests' more of its capital than can ever result in benefits. Our already problematic productivity problem turns negative - we spend more on inputs than we get back in outputs. Waste balloons.
When interest rates are sensible and higher (but not too high - that brings other problems), better quality projects get approved. And even if they don't quite work out as planned, the under-performance doesn't result in losses, just lower returns.
We need higher interest rates. We need banks to be capitalised better. And we don't need deposit insurance because we don't need the generational benefit capture and inequality that comes with it. Those of us who have had a lifetime to build assets just need to be thankful for our good fortune, accept the risks involved, and try and leave the playing field more level for others that follow. Screwing the scrum in our own favour at the expense of others should be beneath us.