With Urban Development Minister Phil Twyford set to continue leading key housing-related law changes, Jenée Tibshraeny argues he shouldn't be written off as an architect of the Government's broader housing policy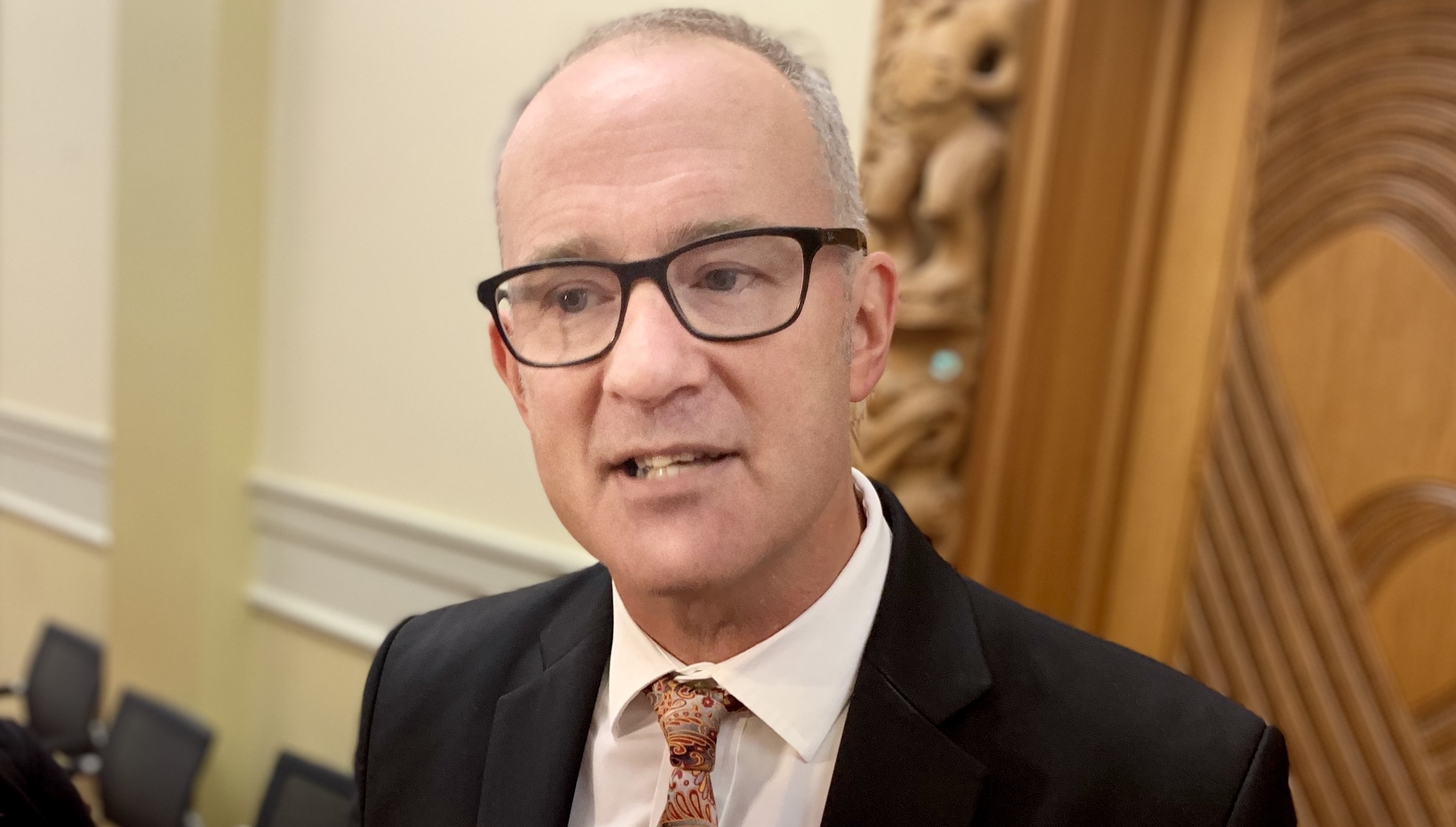 By Jenée Tibshraeny
Phil Twyford may have lost his Housing portfolio, but as Urban Development Minister he is by no means out of the housing fold.
Prime Minister Jacinda Ardern's Cabinet reshuffle announced on Thursday saw Megan Woods made Housing Minister (responsible for building houses and KiwiBuild), and Kris Faafoi made Associate Housing Minister (responsible for public housing).
While Ardern divvied up housing-related duties between ministers, the Government's in the process of changing the law to consolidate these duties in one agency. 
Twyford on May 29 introduced the Kāinga Ora-Homes and Communities Bill to Parliament to create a new Crown entity, 'Kāinga Ora–Homes and Communities'.
Pulling together three existing agencies – Housing New Zealand, its subsidiary HLC and the KiwiBuild Unit – the idea is for this entity to lead urban development projects and be a public landlord.
While Ardern said the team would be headed up Woods, a spokesperson for the Prime Minister's office told interest.co.nz she wasn't in a position to detail exactly how responsibilities would be shared and who would oversee Kāinga Ora.
Even if Twyford isn't given this task, Ardern confirmed he would continue to "take the lead on urban development and the legislative changes needed to ensure more affordable houses can be built with the right infrastructure around them".
The legal groundwork
The way I see it, getting these legislative changes correct is at the heart of addressing the country's housing problems.
If there is an entity that can override local planning laws to speed up the development of large scale projects in designated areas; or introduce new infrastructure funding mechanisms like the one used in Milldale north of Auckland that sees homeowners help fund local infrastructure via a levy added to their rates; that will lay the groundwork for the implementation of the Government's various housing programmes.
Twyford will essentially be creating the tools to allow Woods and Faafoi to be more effective in delivering public housing and low-cost housing.
In this sense, one can assume his vision will continue to underpin the Government's broader housing strategy.
Woods and Faafoi will deliver on what the law and Kāinga Ora enable them to.
While the Bill currently before Parliament establishes the entity, another Bill will be required to outline its powers.
Ardern acknowledged progress on the housing "reset" would be further delayed as Woods and Faafoi needed time to get up to speed and provide input.
This reset will consider the future of KiwiBuild, and based on Twyford saying he's broadening his focus to renters, may include build-to-rent or rent-to-buy schemes. 
So all-in-all, Woods and Faafoi will be able to refine housing policies and in Ardern's words, be "fresh pairs of eyes". But it appears that on a higher strategic level Twyford might continue to call the shots.
A matter of perception 
This brings us to politics. Twyford is synonymous with KiwiBuild, which is synonymous with the phrases: "flop" or "slow to launch" - depending on your view.
You can see why for the sake of the profiles of both Twyford and the Government's housing programme, Ardern might want a fresh face in this space. Someone new to cop the flak, take the public pressure off Twyford and leave him to get on with things behind the scenes.
Why Ardern chose Woods to be the flak-copper is a mystery to me. She hasn't proven to be the sort of Minister who thrives under the pressure of a vicious media scrum or debate in the House.
Ardern said Woods had experience leading "transitions" in her capacity as Energy and Resources Minister.
However, banning new offshore oil and gas exploration without consultation and then failing to communicate a clear plan forward, mark impractical ambition rather than smooth transition.  
While Twyford might in time escape a tiny bit of the public scrutiny he put himself up for by making KiwiBuild the focal point of his campaign, I wouldn't write him off as an architect of the Government's broader housing policy.