David Hargreaves continues crunching the numbers on Fonterra and points to 2015 as the year it all went terribly wrong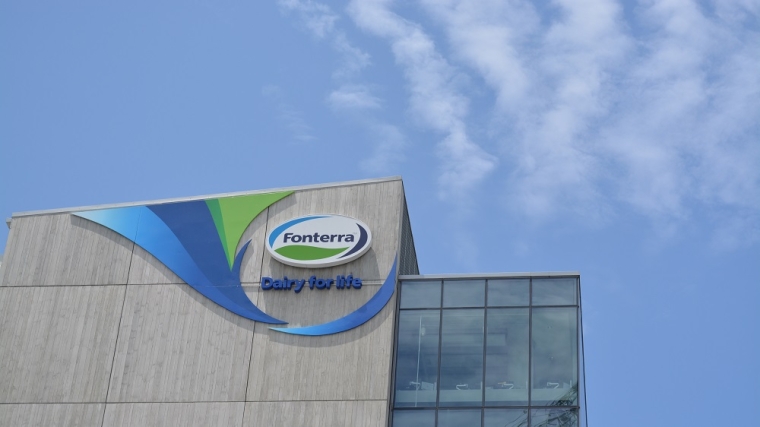 Wow, what a year!
They should have bottled 2014.
On the back of sky-high global dairy prices the farmers were fair wheeling the money to the bank.
The records show that Fonterra farmers got a milk price payout of $8.40 per kilogram that year.
Hmmm. But good news for some can be bad news for others.
What was less prominently featured in Fonterra's annual report that year (the chairman's report didn't mention it at all) was Fonterra's profit figure. It was DOWN 76% at $179 million.
Amid the high prices and bumper production that year, Fonterra struggled with capacity constraints and its margins were squeezed by the prices. In some instances Fonterra was selling products at prices below the cost of milk.
Fonterra actually retained 53c of the milk price (yes, it should have been $8.93) in order to avoid it having to borrow money to pay the farmers!
So, to 2015 and Fonterra was off and running with a massive spend to increase its capacity.
Showing everyone the borrowed money
But it was paid for with borrowed money.
As I referred to in my earlier opine on this subject this week, Fonterra's preferred debt measure is "Economic Net Interest Bearing Debt", which Fonterra says "reflects total borrowings, less cash and cash equivalents and non-current interest-bearing advances, adjusted for derivatives used to manage changes in hedged risks". 
In 2014 that figure stood at $4.732 billion. By July 31, 2015 the figure had incredibly blown out to $7.12 billion.
And if you are immediately thinking a fair bit of that money was splurged offshore, well, you are not wrong. But a perhaps surprisingly large amount was spent right here in New Zealand too.
Local investment during the 2015 year amounted to $900 million.
Spend, spend, spend
Big ticket items within this included $167 million for the Pahiatua dryer and distribution centre, $132 million for anhydrous milk fat, milk protein concentrate and reverse osmosis plants at Edendale and $122 million for a dryer at Lichfield.
And then yes, there was over $750 million to buy in Beingmate and $364 million for farm development and livestock purchases in China.
Fonterra's gearing ratio, which it targets at keeping between 40% to 45%, blew out to just under 50%.
The Fonterra annual accounts for 2015 show that the co-operative borrowed an eye watering $7.47 billion that year, while repaying $5.44 billion. Its cashflow sheet for the same year showed a net investment outflow of $2.04 billion.
How many businesses do you know that would virtually entirely fund such a massive acquisition of assets, all with debt?
The only way I think such a strategy could be even remotely justified would be if you had a guaranteed return on the investment, such as for example a power company commissioning a new plant for which it has a long-term supply agreement for all of the electricity produced. Even then there's risk.
For Fonterra, unless it could start getting immediate strong returns on these new assets, how was it proposing to get debt levels down, given that it was constrained from raising new funds by its farmer-only shareholder rules?
Milk tanked
And this is where the story all gets a bit ironic - but also very serendipitous for Fonterra.
Because of course, as we know, global dairy prices tanked in 2015 and then went even lower in 2016.
Now I said earlier that good news for some can be bad for others. Well, it works in reverse too, you see.
The reality is, I think those plunging global dairy prices stopped Fonterra from getting into the financial cactus, well, pretty much as early as 2015. 
Yes, that's right, the tanking milk price, bad as it was for farmers, was a saviour for a horrifically overspent and overborrowed Fonterra.
Consider this: In 2014 Fonterra's cost of goods sold was $19.813 billion, reflecting the high cost of its milk. In 2015 that figure dropped to $15.567 billion and in 2016 it dropped again, to $13.567 billion.
So, that's right, Fonterra's cost of goods across that two year period dropped by 31.5%, by a whopping $6.246 billion.
And boy, did that make a difference to the balance sheet. This five-year graph from the 2018 annual report tells the story rather well.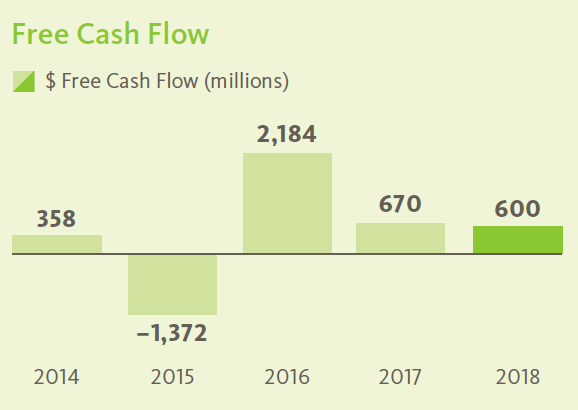 So, even though Fonterra's costs had fallen strikingly in 2015 it was still emptying cash because of the spending splurge. But by the following year, 2016, it was well into cash recovery mode. And of course this surge of cash enabled Fonterra to pay down debt.
It is worth suggesting though, if Fonterra had not blown out its debt so badly, it just might have been able to pay bigger dividends to the farmers in 2015 and 2016. Yes, Fonterra did help out the farmers through that difficult period - but if its balance sheet had been in better condition I would argue it could have helped out more.
But anyway, by July 31, 2016, Fonterra's Economic Net Interest Bearing Debt had been reduced to $5.473 billion and the gearing ratio was within targets, although not by a lot, at 44.3%.
The real test then for Fonterra in future years after 2016 would be what happened after dairy prices improved again.
This would then be the test of whether those assets it had splurged all that money on would be able to pay their way.
Assets that needed to perform did not
Well, I think we now know the answer. Those investments needed to be adding positively to Fonterra's performance so that it could maintain profitability as its costs of goods rose again. Clearly they did not.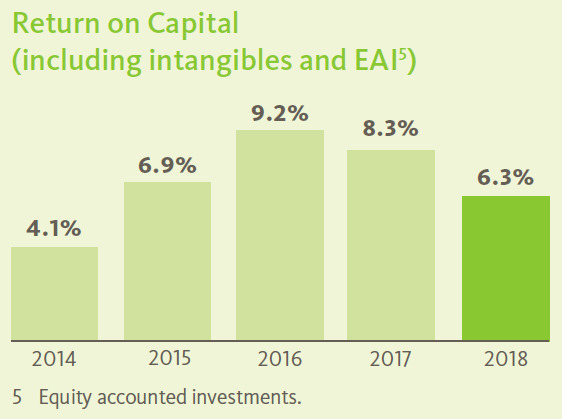 And while investments such as Beingmate have turned into the disaster that many feared, the bigger question mark I think is how over valued some of the NZ assets might be. Because as Fonterra looks to strip itself back, it will be those assets that are the foundation point for the business.
We know that already Fonterra has earmarked NZ businesses for $300 million of write-downs (and it has netted off $100 million of gains on the sale of Tip Top ice cream to give a $200 million total figure). 
How much more might be necessary? 
I've talked further up about the $900 million spent by Fonterra in New Zealand in 2015. Well, that was actually part of $2.1 billion spent across three years.
Any borrow and spend philosophy doesn't normally have a happy ending. And this one doesn't look as though it will, even though Fonterra appears to have got very lucky for a while there.
As I said in my opine earlier this week, the time between bad decisions and the ramifications of those decisions can be quite a long time.
Now we wait to see how much stripping back will be required at Fonterra.
Who pays?
The latest talk of course is around job cuts.
For the record the 2018 Fonterra annual report showed the company had 18,200 staff of which 11,400 were based in New Zealand and 6,800 were overseas.
Among the NZ-based staff, 4,035 of them (over 35%) received salary and benefits of $100,000 or more for the financial year to July 31, 2018.
Among the overseas-based staff 1,729 (over 25%) received salary and benefits of $100,000 or more.
In New Zealand, 14 of the Fonterra staff received salary and benefits of $1 million and more, while among the overseas staff, there were nine employees receiving salary and benefits of $1 million or more.
Based on those figures, cutting some staff would certainly appear to be one way for Fonterra to save a substantial amount of money.
As I said earlier, I think we are now really only in the middle of a process for Fonterra. 
The figures dating back to 2015 tell you this process is way overdue. But here's hoping for the sake of the economy that all goes well.