Chris Trotter argues Jacinda Ardern's 'year of delivery' was naivety of a very particular kind and 'transformational government' requires an unflinching exercise of political mastery over her civil service advisers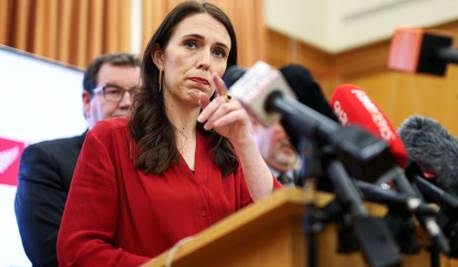 By Chris Trotter*
With the "Year of Delivery" winding down, some stock-taking would appear to be in order. Among political journalists, the stock-take is largely complete and the emerging consensus leans heavily towards the damning. They have decided that the Coalition Government is not only guilty of failing to deliver on its promises, but also – by failing so spectacularly – of exposing its naivety in promising to deliver anything of significance in the first place.
Consciously, or unconsciously, the commentariat is contrasting Jacinda Ardern's commitment to "transformation" with her predecessor, Helen Clark's, deeply cynical, but highly effective, strategy of "under-promising and over-delivering". Clark, herself, was strongly influenced by the political innovations of Bill Clinton and Tony Blair. These "Third Way" leaders had eschewed anything as risky as "transformation" in favour of those small-but-welcome policy changes which had generated, if not enthusiasm, then uncomplaining acceptance, from multiple focus-groups.
Clark's understanding, like Clinton's and Blair's, was that the age of "transformational" governments was over. That, in the words of Francis Fukuyama, author of the infamous 1989 essay "The End of History", liberal capitalism and its philosophical defences had become "the common ideological heritage of all mankind". Smoothing "neoliberalism's" sharper edges, and implementing the less threatening agenda items of the "New Social Movements" of the 1960s and 70s, now constituted the generally accepted limits of the "Left's" electoral remit.
The deficiency of the commentators' collective stock-take lies in its failure to address whether these limitations are still an adequate summation of "doable" leftism. The implications of their critique certainly point in that direction. There has been considerable tut-tutting about Ardern's apparently ill-judged re-introduction of the idea of "transformational government" to New Zealand politics. Such language having long since been deleted from the mainstream electoral playbook.
Those journalists with a grasp of New Zealand's recent history (a regrettably small number) have recalled the "excesses" of Rob Muldoon's "Think Big" projects of the late-1970s and early-80s. In the words of Matthew Hooton: "We must never return to a free-for-all where politicians, no matter how popular or powerful, can draw lines on maps for new roads, railways or dams." Clearly, politicians and prime-ministers need constant reminding that they live in the Age of the Market. "Transformation", as even Karl Marx understood, is Capital's business – not Labour's.
And yet, "transformation" and "kindness" were what Ardern (still, admittedly, in the afterglow of "Jacindamania") promised New Zealand – and 2019 was designated as the year in which the Coalition Government's promises would be delivered. That the delivery has not been made: certainly not on the key promises of taxation, child poverty and affordable housing; is the unanimous verdict of the commentariat – Left, Right and Centre. Where the journalistic jury has been less than forthcoming is on the subject of why the delivery failed.
The most commonly voiced explanation is that Ardern and her colleagues are insufficiently experienced in the art of government and/or woefully incompetent. A more nuanced view, however, would focus on the extreme difficulty of re-purposing a civil service which has, for more than 30 years, operated on the assumption that the state's capacity for independent action should be reduced – especially in relation to economic policy. If Ardern and her closest allies merit the accusation of incompetence, then it's because not even the years spent serving Clark and her ministers as executive assistants appear to have equipped them with an adequate understanding of how the neoliberal state works.
In mitigation for this offence, however, it should be pointed out that for Ardern, Finance Minister Grant Robertson and Education Minister Chris Hipkins, the "Rogernomics Revolution" was not, as it was for Clark and her Finance Minister, Michael Cullen, a period of intense and very personal political struggle. For these Gen-Xers, Rogernomics was political history, and Neoliberalism was the status-quo. That they never understood the power of the neoliberal state to thwart the plans of renegade politicians was simply because Clark and Cullen, after the message delivered to them during the 2000 "Winter of Discontent", never again provoked its defenders into action.
Ardern's experience of the past two years may have changed her perception of the neoliberal status-quo. Like David Lange before her, the Prime Minister appears to have entered office with a belief that economists, like electricians, were apolitical technicians. If the lights no longer come on – call an electrician. If an economy no longer delivers for the poor and the marginalised – then order Treasury economists to fix it. Two years on, there are signs that Ardern is beginning to grasp why "political economy" has always been a clearer term than "economics". The wisely cynical are forever reminding us that "you can't keep politics out of politics". Well, it's even more impossible to keep it out of economics!
If Ardern is, finally, beginning to grasp that becoming a "transformational government" requires an unflinching exercise of political mastery over her civil service advisers, then she needs to sit down with Green co-leader, James Shaw, and share her new-found insights with him. Few players in this government show more signs of having drunk the neoliberal Kool-Aid than the Minister for Climate Change. (Although, to be fair, the Labour Minister, Iain Lees-Galloway, is right up there alongside him!) Prior to his weekend announcements to the Labour Party's Annual Conference, a similar pep-talk with Robertson also seemed advisable. In the light of the Finance Minister's promise to spend-up large on infrastructure in 2020, however, prime-ministerial counselling no longer appears necessary.
In summary, Ardern's promise to be a "transformational government" and her designation of 2019 as her government's "year of delivery", were, indeed, indicative of a degree of political naivety. It was, however, naivety of a very particular kind. What it demonstrated was not an incautious beginner's failure to follow the well-worn path of her predecessors; but a touching innocence of just how much grief any leader who declares her intention to step off that path should expect to encounter.
That said, 2020 must also be a year for delivery. Not simply of promised reforms and improved services, but of votes. Societies are never transformed from the top-down: they are only ever deformed and destroyed. Genuinely transformative politics is always about harnessing the power of ordinary people to the realisation of their own interests. That is a process of finessing the rules of the status-quo, and of persuading those charged with turning policies into realities that the surest way to avoid being scratched by the cat-of-state is to pat it from head to tail – not the other way.
If Jacinda finds herself struggling to understand that metaphor, then she should sit down for an hour or two with her Deputy-Prime-Minister. Because if anybody understands how to make this country's dilapidated democracy purr – it's Winston Peters.
---
*Chris Trotter has been writing and commenting professionally about New Zealand politics for more than 30 years. His work may be found at http://bowalleyroad.blogspot.com. He writes a fortnightly column for interest.co.nz.