Siah Hwee Ang sees global value chains being hit, medical supplies as a scarce resource and countries protecting their own interests, among other things, as the coronavirus outbreak spreads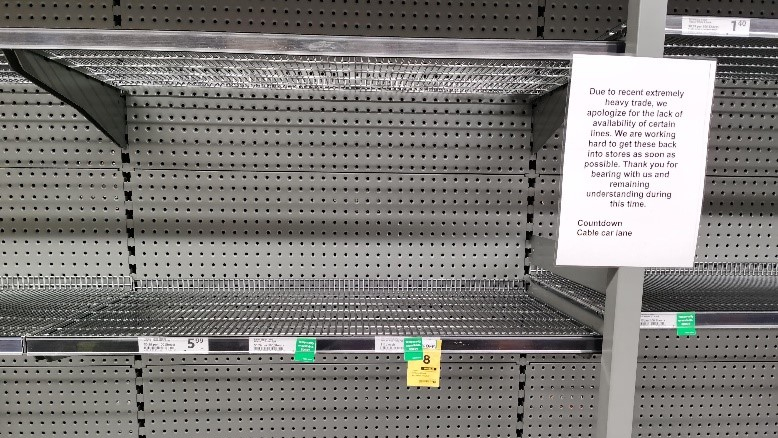 By Siah Hwee Ang*
Despite the known benefits, we've witnessed a retraction from globalisation of the last few years. Take, for example the US withdrawal from the Trans-Pacific Partnership Agreement (TPPA), India's withdrawal from Regional Comprehensive Economic Partnership (RCEP) negotiations, and most recently Brexit.
Talks of protectionism have become more frequent, and the US-China trade battles cast major uncertainties over the world economy.
The novel Coronavirus (COVID-19) surfaced in late 2019, initially as a societal threat.
Globalisation and protectionism were promptly forgotten about once the extent of the virus' economic impact became obvious, especially after China responded with radical moves to contain its spread.
Worldwide, the media paid scant attention to Brexit and the implications of the UK's exit from the EU on 31 January.
Given that the virus is airborne and human-to-human transmission is possible, it is no surprise that services sectors were the first to get hit.
Tourism, aviation and education are industries that faced immediate challenges upon the arrival of COVID-19.
Some Chinese cities went into lock down and public gatherings were prohibited. Agriculture and some consumer industries have started to take the hit as Chinese consumers stay home.
As for international education, the impact is more extensive than just the immediate challenge of the travel bans. Travel bans will cost both education institutions and local economies (through consumption, rental, etc.) millions of dollars alone.
As COVID-19 circles the globe, uncertainties loom for the education trade. But one thing is for sure, the face-to-face model of education will encounter unprecedented disruption. Online learning may yet become the new normal.
Self-isolation and other preventive measures will also have a negative economic impact because of a reduction in consumption.
Countries are setting up financial buffers to keep industries going. Singapore has a S$10 billion package in place, US has US$8 billion, Thailand has 100 billion Baht to name a few.
Will these packages cover off the potential layoffs coming off a bad year for many businesses? Maybe, but unlikely. The buffers will ensure that a one-off extraordinary event that creates excess capacity won't be an immediate reason to downsize.
When demands pick up, the duplication cost of hiring will be incurred as well.
So, riding out the challenges over the next months is encouraged, with all help possible. Global value chains are affected too, and resource scarcity becomes an issue. For example, computer manufacturers will need components, which are made by other companies. Those companies in turn rely on another set of companies that produces raw materials.
Various disputes at the World Trade Organization have centered around the failure of some countries to trade goods and services as agreed in free trade agreements. Countries often will get away with the argument of self-preservation, and the inability to give up resources to trade when they need those resources themselves.
Medical supplies would be one of those scarce resources now. These situations present issues in relation to how closely countries are tied together on the global value chain, and more specifically how China is pivotal in many of these. The impact that COVID-19 has on interweaved global value chains has not yet become apparent.
Countries are also actively protecting their interests and disputes are starting to surface in areas where globalisation is commonly observed, such as human flows and trade. As I write the US has imposed travel bans from Europe to the US.
The jury is out on whether global economic growth will be hit by two percentage points due to this pandemic, leading to a meagre 1% growth in 2020. The developing world, especially the high growth nations in Asia, are facing a serious battle to protect their economies from the impact of the coronavirus.
Below: When is the last time Shanghai's Nanjing East Road was this empty during lunch time? (Pictures taken at midday on 28 January 2020 at lunch time).
---
*Siah Hwee Ang holds the Professorial Chair in Business in Asia and is the Director of the Southeast Asia Centre of Asia-Pacific Excellence at Victoria University of Wellington.