The forthcoming decision as to when we should move to COVID Level 3 is high risk, with expectations high, but not enough information for confident decision making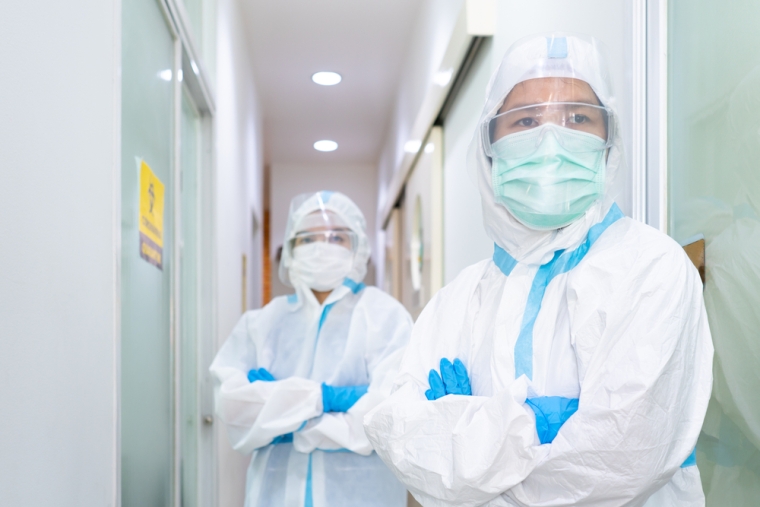 The decision the New Zealand Government makes on Monday 20 April is likely to be the defining decision as to how history assesses the Ardern Government. There appear to be two options on the table. Do we go to LEVEL 3 on 23 April or do we stay in LEVEL 4 for another two weeks?
For each option there are two potential outcomes: success or failure.
There are also two criteria by which history will measure success or failure.  First, did the decision lead to eradication of COVID-19 within New Zealand? Second, did the decision lead to the minimisation of economic damage?
If history shows that the Government got it right, then Prime Minister Ardern will identified by many as the greatest New Zealand leader of all time. But if history says she got it wrong, then the current gloss will fade.
On a world scale, New Zealand is in an enviable position. China, Australia, South Korea and Taiwan are the only other nations with prospects of eradicating the virus in the short-term. My bet right now is that Taiwan is going to get there first. More of that later.
Japan and Singapore looked promising for a while, but both are now experiencing COVID-19 breakouts.
LEVEL 4 has been working well despite the mis-steps
In the five weeks since Prime Minister Ardern announced on 14 March that we were going 'hard and early' I have been generally optimistic that eradication was feasible. However, I have also been nervous as to whether we would get there. One day after the Prime Minister's 'hard and early' announcement, in what was my fourth COVID-19 article and writing from high in the Canadian Rockies, I expressed the reservation that only time would tell if Jacinda had gone early enough.
Some two weeks earlier my wife and I had decided as a matter of community responsibility that we were going to self-isolate on our return from Canada, regardless of the official rules, and despite minimal cases of COVID-19 in Canada at that time. I was therefore appalled to see Air New Zealand putting on special wide-body jets from Australia on the evening of 15 March so people could beat the self-isolation requirements, and with the government extending the deadline so those flights could pour into New Zealand in the early hours of 16 March.
As I saw the glee with which my fellow Kiwi citizens exalted at their success in beating the self-isolation deadline, I could only say to myself, 'these people do not understand what is happening'.
Since then there have also been some mis-steps around the management of self-isolation for those who arrived thereafter.
To put that into perspective, Taiwan has had (as of 18 April) 345 returnees who brought COVID-19 into the country, but they only passed that on, directly or indirectly to 50 additional people. In contrast, New Zealand had by that date 550 people who brought COVID-19 into the country but they passed it on, directly or indirectly to more than 850 people.
The difference reflects the fact that the Taiwan Government knew what they were doing whereas New Zealand had to start from scratch with almost no systems in place. This was despite knowing for months that COVID-19 was coming.
New Zealand has also had multiple problems with the supply and use of PPE, despite ongoing affirmations from Ministry of Health that supply was not an issue. Once again, the systems were not in place and health workers, particularly care-workers in rest-homes were inadequately trained in its use.
A consequence of this is that as at 18 April we have more than 60 health workers who are presumed to have been infected in the workplace.  This includes a large number of rest-home carers. This gets me more than a little angry.
Despite all of those issues, and another big one that I will soon come to, I have remained optimistic. Once LEVEL 4 was in place, I estimated that once the cases peaked some 10 to 14 days later, then we would see a decline of approximately 50 percent in new cases in each of the following weeks. Broadly speaking, that is what has been happening.
That estimate of halving the new cases each week did not come out of thin air. Under LEVEL 4, I thought we would get an R value, this being the number of people each infected person subsequently infects, of around 0.5 and an average transmission cycle of around one week.  I based the likely R value on what we were seeing happening in China.
Putting all of the politics and uncertainties aside, there was incontrovertible evidence coming from many independent sources that China was stamping hard and was smashing the epidemic. I estimated their R value was down to about 0.3 or maybe even lower.  I figured we might therefore be able to get to about 0.5 with our LEVEL 4.
Given the clear trend that we have now seen for some two weeks, I have been able to retain my optimism despite the mis-steps. Also, it has been exhilarating to see how almost everyone has worked hard to make it happen.  It reminded me somewhat of some events in my younger days when I was involved in mountain search and rescue, and how great things could be achieved when everyone worked together driven by need and team spirit.
Success at LEVEL 3 will be more challenging with less room for mis-steps
Right now, I am struggling to retain my optimism. I am scared that we are going to go into LEVEL 3 before we are ready. In particular I reflect on the fact that there are currently more than 550 active cases (confirmed and probable) capable of starting community transmission. I am also concerned that the decision to open day-care facilities and schools up to Year 10 as part of any move to LEVEL 3 has been made without sufficient consideration as to the risks.
Once again, I go back to my mountaineering days in various parts of the world, and the way we assessed risks. In my case, I got away with it, or else I could not be writing this now, but I also often reflect that there was an element of chance involved. And I know that for many in that mountaineering community, including many friends, their luck did run out.  Over the years I have become more conservative in my decision-making where life and limb are involved.
My current thinking is that any move to LEVEL 3 without another two weeks at LEVEL 4 puts everything at risk. It does seem like Russian roulette.
If we are to go to LEVEL 3 then my plea would be that it should be LEVEL 3+, with schools remaining shut for at least another two weeks.
In recent weeks I have been impressed by the ability of our Prime Minister to stay on top of the issues and also to communicate those issues to the rest of us. But this time, it seems she might be getting some poor advice from people who do not understand the realities of school situations. There also seem to be some messaging issues as to the specifics of the education proposals.
We need to think carefully about this. Young children are not particularly at risk themselves from the effects of COVID-19 but they have great capacity to be either pre-symptomatic or asymptomatic transmitters of COVID-19. Also, the idea that they can be in their own school bubble isolated from other bubbles, and with social distancing, is greatly flawed. School and home bubbles will overlap and that provides a big transmission pathway.
If we get it wrong, and there is a new outbreak of COVID-19, then there is likely to be no way back. With our current outbreak, we knew where it was coming from. In contrast, if there is a second wave then it will come at us from within the community and we will have no point of attack.
In that case, we will at best be in the same situation as Sweden, which has had delayed build-up of cases but is now on an exponential curve and has already experienced over 1400 deaths with nearly 400 of those deaths over the last three days. To put that in perspective, Sweden has about twice the population as New Zealand, so it would be like us having had about 700 deaths to date.
Right now, if there is any light at the end of the Swedish COVID-19 tunnel, it is not daylight. Rather, it is the headlight of an accelerating COVID-19 train.  All they can do is try and slow it down. As with everywhere in Europe, eradication would be a forlorn hope.
The question I ask right now, is why would we risk everything by going to LEVEL 3 too quickly?  Another two weeks would be tough for some, but it would give us a further chance to stamp real hard and also to get better systems in place for when we do emerge from LEVEL 4.
The testing program remains muddled
That brings me to another current frustration, and that relates to the surveillance program we are now undertaking. The level of testing that has been occurring in recent days in Queenstown and Christchurch, and now Waikato and Auckland, is only scratching the surface of what is needed to assess whether COVID-19 is circulating out there in the community. How can the Ministry of Health claim that this will provide guidance for the forthcoming decision of whether to move to LEVEL 3?
To illustrate this point, let's assume that there might be 100 people in the community currently with infective COVID-19 that we do not know about.  That means that these people comprise one person out of 50,000 in the general population. Now let's assume that we do 10,000 surveillance tests of that population. What is the chance that we will find at least one of those 100 people?
The answer is approximately one chance in five, or 18.1% to be more precise. The maths behind this is not particularly complex, based on sampling from a finite population, and a good year-13 student at scholarship level for maths or statistics could work that out in less than five minutes.
In reality, it seems that the Ministry of Health will only have at best about 1500 surveillance test results available on Monday. The probability of finding a positive COVID-19 sample with that number of tests, still assuming there are 100 positive infective cases in the population, now drops to just under three percent.  In other words, the value of these community-based tests in providing guidance as to whether we are ready to move to another level is zero.
Despite this, there is an important place for COVID-19 testing.  But the first place to start is with close contacts. It is also important to include antibody (serology) testing as well as swab (PCR) testing. As long as the community testing only uses swabs, then the numbers that can be tested are too low to find out the true story.
The question then becomes, given the messages coming from the Ministry of Health, as to whether Ministry of Health actually has anyone with mathematical skills on their technical panel. The answer may well be that they don't.
As to why that might be the case, the technical expertise needed to guide a COVID-19 program draws on multiple disciplines. It needs an understanding of epidemiology, virology, immunology, statistics, and program management. These are all different knowledge sets. It may well be that there are gaps in the team.
Also, the specifics of COVID-19 surveillance are very different to the normal sentinel surveillance undertaken routinely by Ministry of Health, which Director General Ashley Bloomfield has been referring to in recent days.
The normal sentinel testing is to obtain guidance as to the approximate level of particular diseases in the community, such as common flu, and identify those diseases and specific infectious agents that are at high levels. That is very different to the situation with COVID-19 where we are trying to find out whether there are any needles still in the haystack, and we know that there only has to be one needle there for disaster down the track. It requires a whole new way of thinking.
Risk and payoff decisions when flying blind
To conclude, I want to come back to the issue of risk and payoff.
Regardless of the decisions that are made, there are no guarantees. Scientists like working with data but with COVID-19 there are big gaps in that data.
I recall one of my colleagues from University of Queensland a long time ago, who had below the name-plate on his door a sign saying "In God we trust. Everyone else must bring data".
The problem right now is that we do have to make decisions despite insufficient data. Hence, no one is an expert and we are all learners. 
There is a range of decision frameworks taught in business schools that can assist the decision making. Nevertheless, there can be no avoidance of subjectivity in the assessment of risks and benefits from alternative options.
It is therefore true that so-called experts can inform components of the decision, but no-one can take away the burden of the ultimate decision-maker. It will come down to an informed but subjective judgement.
So, I say again, with COVID-19 there are no experts on which decision-makers can rely and hide behind. Our Prime Minister is the ultimate decision maker.
In that context, the way I read the disparate and at times conflicting sources of information, and how I then read the tea leaves, is that we should not risk the sacrifices of the last four weeks by shifting-down too early. Please, Prime Minister, don't be unduly influenced by those who would risk all for short-term gain at this time.
At the very least, give us a LEVEL 3+ for a couple of weeks before any final decisions are made about returning children to school and day-care.  Also, please tighten up on all of those close contacts of existing active cases.  Every one of them must be in their personal equivalent of a tight LEVEL 4, staying only within the home.  
The short-term economic benefits from a premature LEVEL 3 will seem trivial if the consequence is an explosive COVID breakout, and we miss the goal of eradication.
---
*Keith Woodford was Professor of Farm Management and Agribusiness at Lincoln University for 15 years through to 2015. He is now Principal Consultant at AgriFood Systems Ltd. . He can be contacted at kbwoodford@gmail.com. Keith's previous COVID-19 articles are available here.