Gareth Vaughan on oil worth less than nothing, the failed state of America, buying NZ made, the economy of life, the first crisis in a Group of Zero world & EBITDAC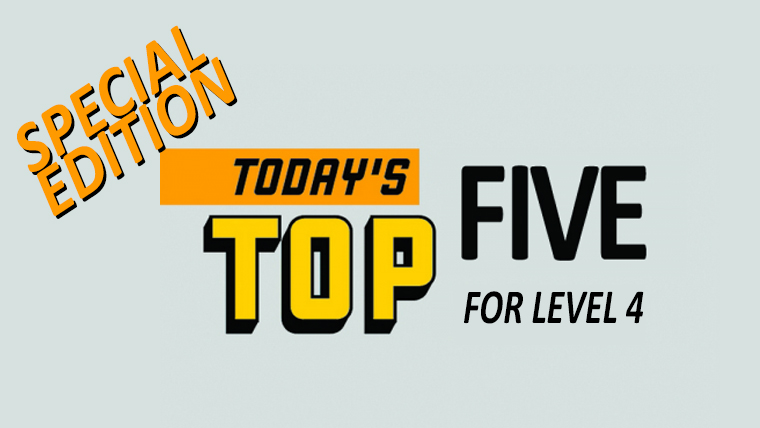 This COVID-19 Top 5 lockdown special comes from interest.co.nz's Gareth Vaughan.
As always, we welcome your additions in the comments below or via email to david.chaston@interest.co.nz. And if you're interested in contributing the occasional Top 5 yourself, contact gareth.vaughan@interest.co.nz.
Even in the context of this unfolding crisis, in which something momentous seems to happen almost daily, today seems significant. For one thing there's the news featured on the front page of the Financial Times, featured in the picture below. And there's the Reserve Bank throwing its mortgage loan-to-value ratio restrictions out the window. Who knows what tomorrow might bring?
1) Too much oil: How a barrel came to be worth less than nothing.
Here's an explainer from The New York Times on why prices fell so much that some traders paid buyers to take oil off their hands.
Demand for oil is collapsing, and despite a deal by Saudi Arabia, Russia and other nations to cut production, the world is running out of places to put all the oil the industry keeps pumping out — about 100 million barrels a day. At the start of the year, oil sold for over $60 a barrel but by Friday it hit about $20.

Prices went negative — meaning that anyone trying to sell a barrel would have to pay a buyer $30 — in part because of the way oil is traded. Futures contracts that require buyers to take possession of oil in May are expiring on Tuesday, and nobody wanted the oil because there was no place to store it. Contracts for June delivery were still trading for about $22 a barrel, down 16 percent for the day.
The article suggests the world has an estimated storage capacity for 6.8 billion barrels, and nearly 60% of this capacity is full. 
Refineries are unwilling to turn oil into gasoline, diesel and other products because so few people are commuting or taking airplane flights, and international trade has slowed sharply. Oil is already being stored on barges and in any nook and cranny companies can find. One of the better parts of the oil business these days is owning storage tankers.

 
HISTORIC CHART: WTI May oil futures settle at -$37.63 a barrel (yes, that's negative price). Of course, it goes without saying: that's an all-time low | #OOTT #OilPriceWar #covid19 via @TheTerminal pic.twitter.com/pM6S9u0wyc

— Javier Blas (@JavierBlas) April 20, 2020
Overnight I was in contact with a friend in New Jersey. There's plenty of nervousness about the actual virus there, and he's recently lost his job. We're certainly facing our challenges in New Zealand, and they're only going to get tougher. But I can't help but feel lucky to be in NZ at a time like this.
In the United States it feels to me that, in some areas at least, something of a perfect storm has hit. Here The Atlantic's George Packer dives into the impact COVID-19's having on the US. And it's no holds barred right from the off.
When the virus came here, it found a country with serious underlying conditions, and it exploited them ruthlessly. Chronic ills—a corrupt political class, a sclerotic bureaucracy, a heartless economy, a divided and distracted public—had gone untreated for years. We had learned to live, uncomfortably, with the symptoms. It took the scale and intimacy of a pandemic to expose their severity—to shock Americans with the recognition that we are in the high-risk category.

The crisis demanded a response that was swift, rational, and collective. The United States reacted instead like Pakistan or Belarus—like a country with shoddy infrastructure and a dysfunctional government whose leaders were too corrupt or stupid to head off mass suffering. The administration squandered two irretrievable months to prepare. From the president came willful blindness, scapegoating, boasts, and lies. From his mouthpieces, conspiracy theories and miracle cures. A few senators and corporate executives acted quickly—not to prevent the coming disaster, but to profit from it. When a government doctor tried to warn the public of the danger, the White House took the mic and politicized the message.
Donald Trump's claim of being a wartime president sees him compared to France's Marshal Philippe Pétain, the general who formed the pro-Nazi Vichy regime during World War 2. And Trump's son-in-law Jared Kushner also cops a major serve.
And this is how Packer wraps the article up.
The fight to overcome the pandemic must also be a fight to recover the health of our country, and build it anew, or the hardship and grief we're now enduring will never be redeemed. Under our current leadership, nothing will change. If 9/11 and 2008 wore out trust in the old political establishment, 2020 should kill off the idea that anti-politics is our salvation. But putting an end to this regime, so necessary and deserved, is only the beginning.

We're faced with a choice that the crisis makes inescapably clear. We can stay hunkered down in self-isolation, fearing and shunning one another, letting our common bond wear away to nothing. Or we can use this pause in our normal lives to pay attention to the hospital workers holding up cellphones so their patients can say goodbye to loved ones; the planeload of medical workers flying from Atlanta to help in New York; the aerospace workers in Massachusetts demanding that their factory be converted to ventilator production; the Floridians standing in long lines because they couldn't get through by phone to the skeletal unemployment office; the residents of Milwaukee braving endless waits, hail, and contagion to vote in an election forced on them by partisan justices. We can learn from these dreadful days that stupidity and injustice are lethal; that, in a democracy, being a citizen is essential work; that the alternative to solidarity is death. After we've come out of hiding and taken off our masks, we should not forget what it was like to be alone.
Cartoon by Bill Bramhall, editorial cartoonist at the New York Daily News.
As of April 17 the Ministry of Social Development had paid out $9.9 billion in wage subsidies, in a scheme that launched just last month, to support 1.6 million people. Some of the recipients' jobs won't return when lockdown ends. These extraordinary lockdown days are, I think and hope, at least helping bolster community spirit. To this end, when and where I can, I plan to support local small businesses.
Today BusinessNZ has announced the launch of the #shopkiwi campaign for NZ Made licence holders.
Businesses that join the campaign will be added to Buy NZ Made's ShopKiwi list so Kiwis can easily find and shop at their online store. These businesses have stock ready to leave once New Zealand moves to Alert Level 3 next Tuesday.

Executive Director Ryan Jennings says it's important Kiwi's support New Zealand businesses as they start to reopen.

"New Zealand businesses have been waiting with bated breath to find out when they can reopen, and they need all the help they can get. These businesses can now focus on turning their inventory into cash."

Mr Jennings says a recent survey of more than 1300 Kiwis indicated they are more likely to shop locally once the lockdown is lifted.

However, Mr Jennings says many manufacturers are not geared up to sell directly to consumers, so Buy NZ Made is supporting them through the introduction of new direct to consumer sales packages.

The list will be launched today with 200 businesses already signed on to sell online.
Get ready... pic.twitter.com/kKLEZ0UMof

— Parsa Saljoughian (@parsa_s) April 18, 2020
4) Moving from the survival mode economy to the economy of life.
French economist Jacques Attali argues economic recovery efforts should be focused on certain sectors he calls "the economy of life."
It brings together every sector, which in one way or another, from near or afar, has given itself the mission of defending life; and we continue to see, in a very pragmatic sense, the vital importance of these sectors: health, prevention, hygiene, waste management, water distribution, sports, food, agriculture, land protection, distribution, trade, education, research, innovation, clean energy, digital technology, housing, goods transport, public transport, urban infrastructure, information, culture, the functioning of democracy, security, insurance, savings and credit.

These sectors are obviously interdependent: health is dependent on hygiene and also uses digital technology, which is also useful for education; and nothing will be accomplished in any of these areas without research, on which the discovery of a vaccine and medicines needed to control this pandemic depend. Therefore, the economy of life includes every activity that makes it possible both to live during the pandemic and to emerge from the related crises (economic, financial, social and ecological) that it sustains.
Attali says these sectors represent between 40% and 70% of GDP and between 40% and 70% of employment, but this needs to move to 80%. Therefore households must spend more money on healthcare, food and learning. Employers have to increase the pay and social status of people who work in these sectors. And the State has to support companies that work in these sectors.
His outlook is quite different for other sectors, however.
Companies that are operating in other sectors must redirect their businesses toward the economy of life. In my opinion, these companies are currently waiting in vain for the return of their previous markets: companies in the following sectors—automobile, aeronautics, textile, fashion, chemical, machine-tool, carbon energy, luxury goods, tourism, live entertainment and defence industries—will not see their previous markets return, even if a vaccine and medicines were to be found now, it would take at least two years for everything to return to equilibrium; by then, many of these companies will have failed. Therefore, it is not be acceptable to finance, without a defined timeline, companies with no future.
Attali, a former special adviser to French President François Mitterrand, is adamant.
We will prevent the worst recession of all time and rescue the world from the nightmare that it is sinking into if we put all of our resources into the economy of life.

... Though nothing massive or systematic has been done; no country has yet declared that it is going to focus on these sectors, giving them priority for loans, public contracts, or innovation funding. And yet, everything depends on it: it is high time to move from the survival mode economy to the economy of life.
5) Pandemic.
A friend in Sydney sent me the link to this Japanese video last night. It features interviews, about the world's current predicament, with Attali, Ian Bremmer who is the president and founder of political risk research and consulting firm Eurasia Group, and Israeli historian, philosopher, and author Yuval Noah Harari , who is a lecturer at the Department of History at the Hebrew University of Jerusalem. 
All three have something interesting to say. Bremmer talks about supply chains moving from a just-in-time model to a just-in-case model. He also highlights the lack of international co-operation to tackle COVID-19 and its economic impact with this being the first crisis in a G-0, as opposed to a G-7 or G-20 world. Harari talks about the dangers of governments permanently grabbing more power during the crisis, and how technology used by governments to monitor citizens and the spread of the virus can also be used by citizens to monitor their governments.
Don't be put off by the Japanese introduction. The interviews are all conducted in English.
Biggest drops in global carbon emissions in recorded history

1945 (end of WWII) 750m tons
1975 (global recession) 100m
1983 (ditto) 1bn
2009 (ditto) 300m
2020 (pandemic) 2.5bn (projection based on current restrictions)

-Guardian/Global Carbon Project

— ian bremmer (@ianbremmer) April 20, 2020