Chris Trotter delves into the demands for a Covid-19 exit strategy and points to four fundamental operating principles to serve as a guide for 'Covexiters'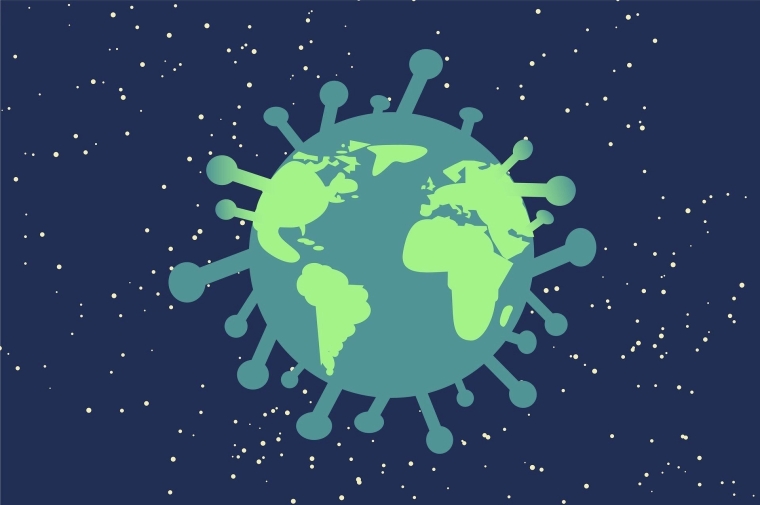 By Chris Trotter*
The clamour for a Covid-19 exit strategy grows louder by the day. But why the fuss? Surely it's just a matter of getting in touch with Covid-19's communications team and asking them politely for a clear steer on when the Virus is planning to wind-up his global tour? Make sure they understand that a specific date is not required – merely a rough estimate of when the World might reasonably start looking forward to getting back to normal. Simple, really.
Facetious? Of course! But what else can one do when people who should know better keep demanding a detailed plan for getting New Zealand back to normal – dates included – from the Government? What is it about protecting New Zealanders from a global pandemic, currently showing no signs of abating, that they don't understand?
When asked this question directly, the "Covexiters" are quick to disavow any suggestion that they want to open the borders immediately – perish the thought! All they claim to be seeking is a step-by-step guide to how the Government proposes to reintegrate New Zealand into the global economy – because we can't remain within our South Seas bubble forever.
Now, this is a remarkably peculiar argument to advance. Because New Zealand is still very much engaged with the global economy. Our exports continue to be loaded onto ships and planes and sent off to the four points of the compass. Likewise, imported goods continue to arrive on our docks for distribution across the country. Thanks to the wonders of information technology, New Zealanders are able to engage with their business contacts through Skype and Zoom. Te Awamutu – and Turkestan – are equally available on speed-dial. Satellites and fibre-optic cables continue to carry stupendous quantities of information across the planet in milliseconds.
Clearly, the Covexiters are not thinking about these sorts of exports and imports. Uppermost in their minds are the current impediments to people (apart from New Zealand citizens and permanent residents) coming across our border. Tourists and overseas students – all of them clutching large quantities of overseas currency in their little hot hands – are the sorts of "imports" and "exports" the Covexiters have in mind.
Worrying about the economic impact of suddenly turning-off the foreign-tourist and overseas-student taps is perfectly justified – especially if your business model only remains viable while those taps are turned on full. What cannot be justified, however, is expecting your fellow citizens, and the rest of the New Zealand economy, to place themselves at risk for the sake of your business model.
Leading the Covexiters' charge over the past few days have been Dr Peter Gluckman, formerly John Key's Chief Science Adviser; Rob Fyfe, former CEO of Air NZ; and – rather surprisingly – the former Labour Prime Minister, Helen Clark. Together, this high-powered trio released what they describe as a "Conversation Starter" in which they purport to examine the propositions preparatory to once again opening New Zealand up to the world.
The release of this document was managed with considerably more finesse than the release of the infamous "Plan-B" for suppressing – rather than eliminating – Covid-19, which emerged around the time New Zealand entered Level 4 Lockdown in late-March. That effort proved to be an embarrassing flop, with the authors of "Plan B" suffering fierce criticism.
The sheer stature of the Conversation Starter's three authors guaranteed a response that was, for the most part, courteous rather than enthusiastic. There were, however, exceptions. A number of journalists seized upon the document uncritically and used it to dignify the attack-lines of the Government's critics. Others, however, were scathing in their assessment of the document's worth.
Certainly, Dr Liz Gordon, educationalist, barrister and former Alliance MP, pulled no punches in her "Daily Blog" response to Gluckman, Fyfe and Clark:
"Do not be confused by the title of this document as a 'conversation piece'. It may have emerged from a conversation between the three authors but it neither opens up a conversation nor provides much in the way of solutions. It expounds.
"It is not a research-based piece either. There are no references.  It came out of the heads of the three people. It was said to be 'peer-reviewed' by David Skegg.  But it wasn't. Peer review relates to a process of understanding a research piece within the context of a field of research.  As I said, it was not a research piece so peer review was not possible.
"Is it a brilliant piece? The answer is no. There is nothing much new in it. The basic thesis is that closing down our borders is much easier than opening them up again. But open them up we must, at some stage."
It is difficult to avoid the conclusion that the document represents just one more, among many, lobbying efforts on behalf of the tourism and tertiary-education sectors. The latter, in particular, has been unceasing in its efforts to persuade the Government to re-open the borders to full-fee-paying foreign students. So insistent have the country's universities become of late that serious questions should probably be asked about the long-term robustness of their beleaguered business model.
Like the mediaeval city-state of Venice, New Zealand universities have staked everything on their ability to extract prodigious fees from the people forced to pass through the "territory" they control. What they neither foresaw, nor had any useful means of counteracting, was the sudden closing-off of the Silk Road upon which their prosperity depended. The capture of Constantinople by the Ottomans put the kibosh on the Venetian's maritime empire – just as the sudden closure of New Zealand's borders has left our market-driven universities at the mercy of the banking consortia currently keeping them solvent.
It is disturbing, given the universities' claim to contain the best brains New Zealand has to offer, that they have devoted so little effort over the years to developing an alternative funding model for the country's tertiary-education sector. Their heedless defence of a stricken business model differs markedly from the response of the equally beleaguered tourism industry. In this respect, the tourism sector's graceful pivot towards the domestic market is instructive. If anyone can fill the visitor void left by Covid-19, it's New Zealanders rediscovering their own back-yard. Perhaps the universities should reconfigure their business model around the needs of New Zealand students?
If nothing else, the Covid-19 Pandemic has reminded us all how much even the most sophisticated modern economy owes to its domestic market. The conventional response to the question: What is economics all about? has been "Choice". The correct answer, however (as our reaction to Covid-19 has proved) is "Need".
If there is a pandemic playbook (and the Prime Minister assures us there is not) then its fundamental operating principles are simple and straightforward. First: keep your people safe. Second: keep your people working. Third: keep your people spending. And Fourth: don't let foreigners across the border until you're damn sure they're not bringing anything unwanted with them. If the Covexiters are looking for a reliable route back to normality, then those four principles constitute a pretty good guide.
---
*Chris Trotter has been writing and commenting professionally about New Zealand politics for more than 30 years. His work may be found at http://bowalleyroad.blogspot.com. He writes a fortnightly column for interest.co.nz.