David Hargreaves says the next Government needs to give a much bigger priority to ensuring we have the best statistical information possible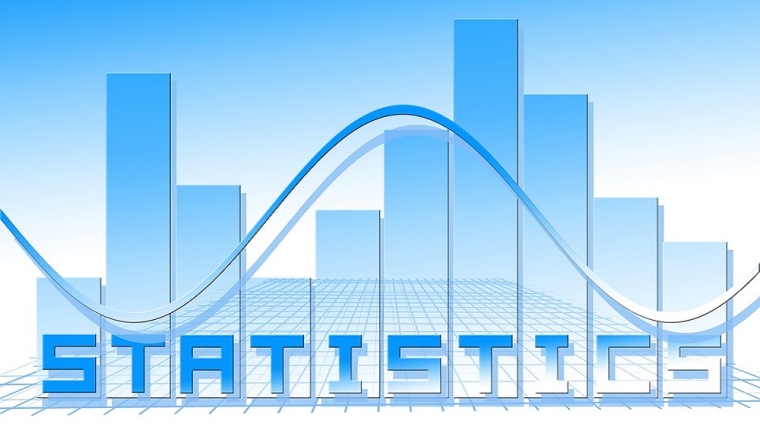 If ever there might have been a time for Statistics New Zealand to come out and say: "Look, the figure we've got here is nonsense and we've thrown it in the bin", then surely that would have been the case on Wednesday with the unemployment figure.
The fact is that New Zealand is going into the September 19 election with an advertised unemployment rate of 4%.
This in the middle of a global pandemic that it wreaking economic havoc around the world.
I don't believe New Zealand had 4% unemployment at the end of June and I'm sure you don't either.
And yet, anybody, anywhere in the world as of today, who wants to find out what New Zealand's unemployment rate is, can look at the homepage on Stats NZ's website and be told it is 4%. Misleading? A bit.
It could be a great trivia quiz question for the future: "Which country managed to lockdown its economy for weeks on end during the Covid-19 pandemic and maintain an unemployment rate of 4%?"
In a word, ridiculous.
Let me hastily say here that I have nothing but sympathy for Stats NZ. 
How on earth do you go about measuring unemployment when the people you are contacting as your sample are all locked up, not working, and those who might have officially lost their jobs aren't in a position to actually look for new work (so technically don't count as being 'unemployed')?
Pretty damn difficult for the Stats people.
And they have explained this and have, if you will, warned people, without saying as such that they are warning people. And in the release of the unemployment information on Wednesday they went to great lengths to point out various other measures that point out the deteriorating employment situation during the quarter.
One of the most salient parts of the release is the outlining of the progression of the unemployment rate during the quarter. It started out at just 2.7% and finished at 4.9%, which surely is getting a little warmer in terms of what the actual rate might have been.
A problem in this instance is that the methodology of Stats NZ's Household Labourforce Survey is to take the average unemployment figure across the quarter.
Now, usually that's a perfectly fine idea, since it takes out strange bits of volatility that might occur during the survey period.
BUT surely in this instance when there was one huge overriding event impacting the labour market the ONLY relevant thing is to look at how your employment figures are at the END of the survey period.
The method led to madness
Stats NZ would have been perfectly justified in saying something along the lines of: "Our methodology for the HLFS produced an unemployment figure over the quarter of 4%, however, due to the difficulties of measuring unemployment during this period you are advised to disregard this figure and take note of what the unemployment was at the END of the survey period."
That would have been sensible. But that would have been political as well and I imagine probably impossible for Stats NZ to do. So very difficult for them. Meat in the sandwich.
All of the information put out by Stats NZ has the potential to be politically loaded, with none more so than the employment figures. Imagine for example the huge disappointment in the National Party parliamentary offices on Wednesday when out came the Stats release showing that unemployment had fallen! Oh, to be a fly on the wall. I wonder whether by chance a pre-written press release slamming the Government for a massive increase in unemployment had to be chucked out before this rather tepid thing was produced telling us unconvincingly to ignore the 4%?
For the Government it was perhaps an unexpected opportunity to have a bit of a boast, though personally I did not appreciate Grant Robertson's willingness to accept that 4% figure.
It all just goes to show how political these data releases can be though. And shows the very difficult position Stats NZ is in.
We need to believe
Does it matter that we have an unemployment figure we can't believe? Does it matter if we have statistics coming out we can't believe?
Well, of course it does. Because important decisions are supposed to be made around official data. How are we all supposed to make decisions if we are in effect having to look through and around official data?
The Reserve Bank for example now has to take employment into consideration in its conducting of monetary policy. The RBNZ's own forecast for unemployment in the June quarter was 7%.
Theoretically, the release of a 4% figure should have the RBNZ severely backtracking when it comes to its thinking for its forthcoming Monetary Policy Review next week (August 12).
But hey, these RBNZ people did not come down in the first shower. When they come out with their prognostications next week I'm sure they'll have in mind that the true unemployment rate in the June quarter was a whole lot closer to 7% than 4%. Their thinking will not have changed.
Our next official unemployment figure is not due to be released till November, by which point the election will be well and truly over. I'll stick my finger in the wind and say that will see an unemployment figure of 7.5% - IE not far off double the rate we apparently had in the June quarter. And there will be big headlines and the opposition political parties (whoever they may be) will go off. And the reality is there will not have been a big jump in unemployment, it will simply be that (providing we don't have another lockdown in the meantime) the Stats' method of working out the unemployment figure will function properly this time.
Give statistics higher priority
Whoever forms the Government after the September 19 election, I hope they give statistics a much bigger priority than the Government we've had for the past three years.
I had some fun when writing this, looking up on the Beehive website and some of the many and varied ministerial portfolios. I confess I had never heard of the Community and Voluntary Sector portfolio. Yes, there is one.
Do you know how many press releases this Government has put out under the title of Community and Voluntary Sector?
It has put out 16 of them in the past three years.
Do you know how many press releases it has put out under the Statistics portfolio?
It has put out 14 press releases under the Statistics portfolio. Yes, 14.
And this has been in a period in which we have seen the enveloping statistical disaster that was and is the 2018 Census - a census from which we will never have information, I believe, on which people will confidently be able to make some of the big decisions that are supposed to be made based on such information.
Build it up
Now, the Minister in charge of Statistics, one James Shaw, is perfectly, very competent, but I suspect a bit distracted, given that he's co-leader of the Greens. One of his other 'gigs' is Minister of Climate Change - and he's put out 37 press releases under that portfolio in the last 12 months alone.
I don't think anybody should be too surprised that a politician leading a Green party is prioritising, well, green, issues. 
What we do need is a Government as a whole that puts much more value on having accurate, timely, statistical data.
I would hope that the next Government makes such a thing a priority.  
As a country we shouldn't have to be making assumptions about the way things are. We should have confidence that we are measuring them correctly.
And this means building up our statistical capability so that we can all have that confidence.