PwC's David Bridgman argues the old adage 'never waste a good crisis' has never been more relevant when it comes to the future of our economy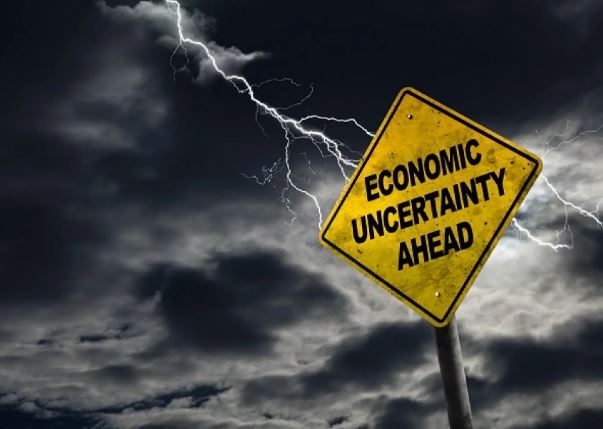 By David Bridgman*
(This article is part of Interest.co.nz's Election Series).
With a sense of relief, daily life resumed for most New Zealanders in June, when our collective effort to beat the COVID-19 global pandemic came good. We won that battle, but we haven't yet won the war. The longer we wait to take decisive action about the future of our economy, the greater the risk of losing our many advantages.
Over the 2020 calendar year, real GDP is forecast to contract by around 10% relative to 2019, with the annual average growth rate predicted to decline by nearly 12% in the year to March 2021.
A robust economic strategy is needed as both the direct and indirect effect of not having a credible plan to improve business confidence, retain jobs, generate income, and repay debt could do untold damage to the livelihoods and future of our nation.
The necessary lockdown that combated the health crisis must now be complemented by equally bold measures to tackle the pervasive economic uncertainty we are experiencing and address the fragilities already present in our economy and society, which were exacerbated by COVID-19.
Recognising opportunities to build back better
With smart and timely solutions, the outlook is positive, especially when we consider New Zealand's unique opportunities. We can rebuild better and stronger by seizing some immediate wins, while also locking in longer term gains through initiatives such as resetting our tourism industry on a more sustainable footing, embedding digital technology widely for businesses and households, and allowing sectors such as international education and sport to take advantage of our COVID-free domestic environment. At the same time, we must tackle the systemic issues around education, health, housing and social and intergenerational inequity.
We have a paradox at our border. We don't want to risk people's health by re-opening borders or relaxing precautions, but neither can we continue living in a cocoon indefinitely. We are reaching a crunch point: as at 31 July, over 1.8 million jobs have been supported by the wage subsidy scheme at a cost of approximately $13.1 billion. Around 450,000 people comprising approximately 17% of the workforce are still being supported by the scheme, which runs out in September.
We want to do everything possible to minimise the number of employees who are laid off. Practical options are needed to increase trade so that, at the very least, businesses can keep people employed.
Navigating an uncertain economic environment
The Government's role is to provide the framework and set the rules of engagement so that businesses can participate in our new context. Until businesses understand the state of play they cannot plan.
Border closures have hit the tourism sector the hardest. Given that international tourism comprised around 40% of the total industry and the sector directly accounts for approximately 6% of GDP, a significant portion of GDP has been lost. This also impacts related sectors such as retail and hospitality, increasing the overall impact on GDP.
Meeting the needs of a new market
A unique opportunity exists to offer international travellers who are not time constrained, such as retirees, the opportunity to holiday in New Zealand without the risk of COVID-19. New Zealand will be an attractive option for this demographic who could travel safely around our regions bringing much needed revenue. This cohort might well be willing to accept a quarantine period, providing they could choose a facility that matches their preferences and budget.  This would have the added benefit of enabling the reopening of accommodation that is currently closed and generally boosting business across the entire tourism sector.
Ideas like this could be extended to the tertiary education sector, which generated around $5 billion in annual revenue before COVID-19. Time is rapidly running out for international students to return for the beginning of the 2021 academic year.  While the Government has released a long-term strategic recovery plan and provided $51.6 million of funding to support the sector, it seems there could be more immediate gains.
Capitalising on the experience
The old adage 'never waste a good crisis' has never been more relevant. We have an opportunity to reflect on what we have learnt from the last few months and use this to develop new economic and social strategies.
The education sector adapted to online learning faster in the last six months than in the last decade. Although online delivery of education to primary and secondary students was far from perfect, a new standard has been set. Online delivery does not serve as a complete substitute  for the classroom experience. However, we should be drawing on the lessons learned from the operating model employed during the lockdown to build robust and flexible ways of learning that meet the various demands and expectations for teaching students at all levels as well as upskilling our workforce.
New Zealand's ability to successfully adapt to remote and online working during lockdown was enabled by the widespread deployment of ultra-fast broadband by the Government. This serves as an excellent example of where public money has been wisely invested in infrastructure.
As the Government begins prioritising its infrastructure projects, the question of 'what investment can achieve the greatest returns?' should be a key determining factor. Supporting projects that achieve high levels of employment during the build is also important but we should be mindful that some skills may need to come from overseas. Our borders should not be so inflexible that we cannot bring in qualified people from other countries when they are sorely needed. Strict quarantine measures to ensure the ongoing safety of New Zealand's general population will continue to be 'non-negotiable' for the foreseeable future.
Rebuilding for a fairer more sustainable future
A fair and sensible approach is needed to assist New Zealand's rebuild and each decision should be viewed through both a climate change and an equity lens.
Climate change was identified as the number one issue at the start of the year and despite COVID-19 the issue has certainly not disappeared. A greater sense of urgency needs to be apparent as regards tackling this massive global crisis, and New Zealand has to play its part.
The issue of growing intergenerational inequity, exacerbated by the massive COVID-19 debt-funded Government expenditure programme means we need to confront thorny issues such as housing affordability, the age of eligibility for universal superannuation, and tertiary education funding. We must also address pressing social issues like homelessness. Homeless people were housed during lockdown, and it is interesting to see how a crisis can resolve some deep-seated problems, albeit temporarily.
We must strive to find the answers and rise to the challenge of rebuilding our economy, leveraging our COVID-free status, even though the full extent of the global impact from this pandemic remains unknown. All of us, be that Government, business, or households need to maintain the same spirit of national unity, the so-called "team of five million," and act boldly together. There is much that we can do to enable New Zealand to recover quickly and more strongly than most other nations.
PwC identified the following seven planks as being fundamental to rebuilding New Zealand's economy:
1) Maintaining employment may require further direct and indirect Government support;
2) Stimulating real growth requires an honest conversation about what growth means and identification of the critical enablers such as good infrastructure;
3) Increasing productivity may include leveraging global investment or people and capital alongside significant structural changes in our economy;
4) Addressing intergenerational inequity may involve some tough decisions;
5) Tax reform must be reconsidered to broaden the Government's revenue base and remove investment bias;
6) We need to maintain focus on combating the climate crisis; and
7) Recovery will need effective partnership between all elements of the public and private sectors.
---
*David Bridgman is a partner at PwC. You can see PwC's Rebuild New Zealand reports here and here.