Massey University's Paul Spoonley says we need to have a comprehensive and informed discussion about population change and options sooner rather than later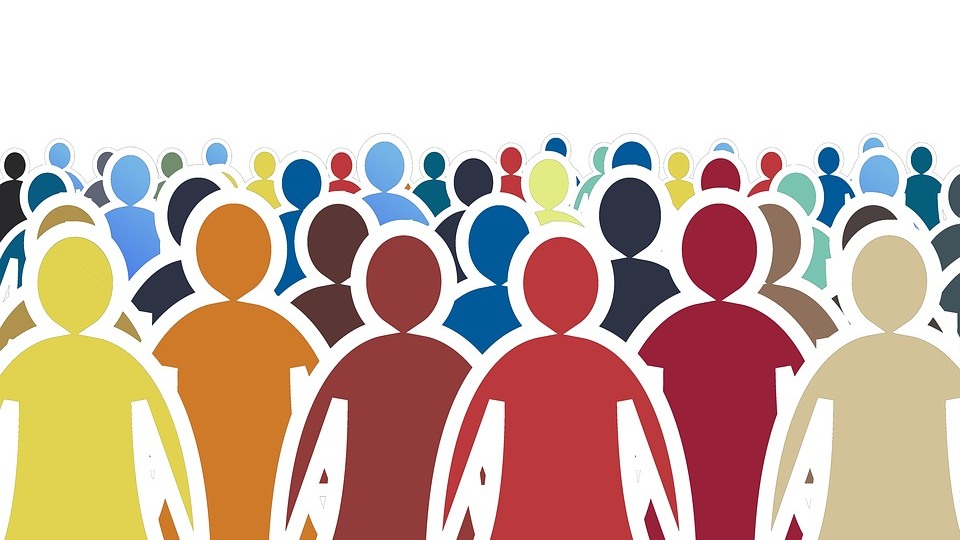 By Paul Spoonley*
(This article is part of Interest.co.nz's Election Series).
COVID-19 has provided something of a welcome pause to a number of things, not the least, immigration. In the 2006-13 period, the total net gain was 35,000. Large net outflows, especially to Australia (remember the loss of 53,800 departing permanently for Australia in 2012 alone) has been followed by a period of the highest inward migration ever, and the highest net gains : 330,000 between 2013 and 2018. There was a dip as the Labour-led government began to impose new rules on arrivals but by 2019, the net migration gain was as high as it ever been.
To put this into perspective, New Zealand's net gain last year was 11.4 migrants per 1000 population; Australia is around 6 while the UK or the USA are around 4 per 1000. Apart from these very high rates, there were also shifts taking place. There had been a much higher emphasis on temporary migrants, everything from the Recognised Seasonal Employment scheme for the horticultural sector (which had been increased to 14,500 this year although, because of COVID, only 9000 arrived) through the various temporary work schemes (the Holiday Working Visa) to Essential Skills visas. On top of this are the student visas, more than 100,000 of them, who can work up to 20 hours per week. At the time of lockdown, there were 310,000 people in New Zealand on these various visas.
The result is that the overseas-born proportion of the New Zealand population has been increasing (27.4% in the 2018 census) while more than 40% of Auckland's residents are overseas-born. Over the last 20 years, but especially since 2013, a number of sectors and employers had become reliant on migrant workers. New Zealand's annual population growth has been around 2% (again since 2013) with two-thirds of this growth coming from net migration.
COVID presents a moment when some questions can be asked about the role and rate of migration in New Zealand over coming years and decades, although these issues should not be (in my opinion) addressed in isolation from general population issues which I will come to in a moment. But this discussion about migration needs to factor in what is happening elsewhere, both in relation to mobility and border control and to population trends more broadly. I notice that British Airways recent assessment is that air travel will not look anything like pre-COVID rates until 2023 and even then, there are questions about numbers and where.
The last decade has signalled some major changes to New Zealand's population. Baby boomers started arriving at age 65 in 2010 and they will double the numbers in this age group to over 1 million in the next decade (the numbers aged over 85 will triple). But at the other end of the life cycle, fertility is dropping and is now at a sub-replacement rate in New Zealand. (The number of births in New Zealand last year was insufficient to replace our existing population). Some talk about a fertility implosion or baby bust. Th effect of these two changes are that we seeing an inversion of the typical population pyramid of mid-last century. Soon there will be more over 65 year olds compared to those aged under 15.
This raises some critical policy and funding questions. One is about the size and nature of the prime working age population and whether it is adequate (in terms of skills, location, availability) to meet our labour demands now and in the future. The second is the cost of an ageing population – do we have adequate healthcare facilities? Are the current superannuation arrangements (funding, universality, lack of means testing) appropriate and/or able to be paid for, especially in the future? Let me offer one example. In the next 6 years, we will need somewhere between 12,000 and 20,000 additional Long Term Care (LTC) beds in New Zealand to care for our rapidly ageing population. Currently, the government pays the majority of the costs for LTC. Who is going to build these facilities (and where) and who pays?
There is one other element of New Zealand's population that needs to be acknowledged : the growing concentration of the New Zealand population in the top half of the North Island and especially in Auckland. We are forecasting that 60% of New Zealand's population growth through to 2040 will occur in Auckland, with overspill into Hamilton and Tauranga. This need not happen but it is. There is a modest outflow from Auckland to other regions (mostly to Northland and Waikato) but the arrivals (returning New Zealanders, young adult migrants from the regions, immigrants) easily outnumber this outmigration from Auckland and contribute to one of the highest city growth rates in Australasia.
This is made even more stark by the population stagnation – and decline – of two-thirds of New Zealand's territorial authorities. There is modest growth in the major towns in the regions but once you get to Kawerau, Ruapehu or Wairoa, then there is already population decline - as there is for the West Coast. These parts of the country are experiencing an annual population loss of 1%, which does not sound much but it becomes significant over the longer term. And the population that is left is ageing (often 30% or more of the local population). This rural or regional depopulation is common in high income countries and New Zealand is late to the party, as it has been in relation fertility decline. But it is here now and will become more apparent by 2030.
This leaves immigration. We changed our policy approach and framework in 1986-87 but the experience through the 1990s was not great. Lianne Dalziel as the minister made major modifications after 2000. We modelled much of what we did on the Canadian and Australian systems although we share more with Canada these days and less with Australia, especially in relation to the politicisation of migrants and refugees, the withdrawal of various rights for New Zealanders living and working in Australia and the insistence on testing values and adopting citizenship.
Given that the last major review and changes to our immigration framework took place just after 2000, it is time to have another look at our policy framework, especially given the implications of COVID-19 (the need to adjust our training and labour market matching to get New Zealand residents back into work, the significant net population gain that will arise from returning New Zealanders, something that has been extremely rare in our migration history, and the need to think about the mix of migrant work skills and where they might go – sector but also residence). Immigration will remain important for the future of New Zealand, partly in order to fill skill and labour gaps, partly to contribute to innovation (see the work by Dave Maré and others) and partly to compensate for the major demographic transformation that is occurring.
A quick look at the party manifestos does not inspire confidence that this complex set of factors and influences, or in anticipating the future that we are facing is going to considered (or considered adequately) and that there are policy options on the table. This is partly because there are some immigration policy statements missing (Labour) while some are confusing in terms of having some interesting talk points but detail is either limited or there are elements that appear not to be informed by the available evidence. I am puzzled by ACT's New Zealand values test (which values are we talking about?) or the focus of National on tertiary students but no indication of numbers in relation to particular visa categories more generally. The Greens have the most comprehensive statement on immigration.
Immigration is part of a complex shift in our population structure that is occurring. It would be helpful to talk about the implications of both ageing and declining fertility alongside the redistribution of the country's population as well as immigration. We need to talk about growth rates (in relation to various population elements rather than an overall population number), the pipeline and source of skills and productivity, and regional dynamics. Taking a long term view would all be helpful. But I want to end by talking about global trends.
New Zealand, as I have already said, is near the back of the queue in terms of fertility decline, ageing and the depopulation of regions, although at the head of the queue in terms of net migration gain. The 2020 UN report on population trends makes the point that the demography of countries and the world will change dramatically this century. The global population will grow until the 2060s but will then decline. Already, countries such as Poland, Japan, Italy and Portugal are likely to halve in population size, and well before the end of this century. As this population contraction – and ageing – occurs, more and more countries will look to attract qualified workers to make up shortfalls. And some of the current talent pools will not be able to supply. China already has a much lower fertility rate than New Zealand and will be the first country to age before it becomes rich. China has moved from experiencing demographic gains to demographic deficits after 2015.
All this suggests that we need to have a comprehensive and informed discussion about population change and options – but it might not be the right moment during this election period unfortunately. But we do have to have this discussion and sooner rather than later.
---
*Distinguished Professor Paul Spoonley, Massey University, has just published a book, The New New Zealand. Facing Demographic Disruption (MUP, August 2020). He is a lead researcher on the Capturing the Diversity Dividend of Aotearoa New Zealand research programme (2014-2021) and a Senior Affiliate at Koi Tū : Centre for Informed Futures, a newly established research centre led by Peter Gluckman. He is a Fellow of the Royal Society and Auckland Museum. He is a Visiting Researcher at the Max Planck Institute for the Study of Religious and Ethnic Diversity and was a Senior Fulbright Scholar at the University of California Berkeley.