Geoff Simmons says regardless of who forms the government after this weekend, there is no plan to make housing affordable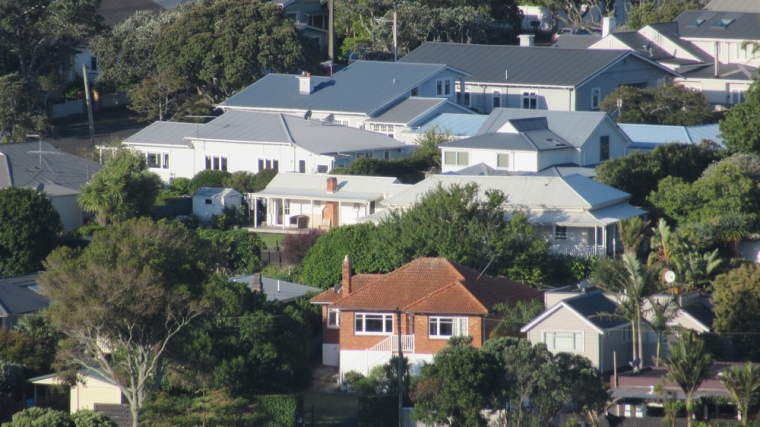 By Geoff Simmons*
Over the past weekend our Prime Minister set out a very rosy vision of 2030.
On Monday night I watched the Stuff Finance Debate and today I feel quite the opposite.
Regardless of whether red or blue takes the Treasury benches (and let's be honest it almost certainly will be red) there is no plan to make housing affordable. Despite Labour's rhetoric about sustained moderation in house prices I see no evidence that will happen. Right now, house prices and rents look certain to continue their relentless march ever upward.
Lets go through the causes of the housing crisis one by one to catalogue the lack of vision.
The Tax System
Andrew Coleman summarises it well in this article:
NZ has one of the most distortionary tax environments for housing of any country in the OECD.
We have some of the lowest taxes on property, and some of the highest taxes on other investments. No wonder we invest in property more than any other country in the Western World.
Treasury talked about the problem way back in 1989. But no government, red or blue, has been able to fix it. And neither will the next one, based on current polling. Even if the Greens managed to get their wealth tax through negotiations, that wouldn't fix the distortion towards property.
The tax system will keep telling Kiwis to invest in property, and we will.
Monetary Policy
This was without a doubt the biggest let down of the Finance Spokesperson debate. Despite being pressed by Thomas Coughlan who set out all the downsides, neither Robertson nor Goldsmith would question the current path.
And in case you have been asleep for the past decade, the current path is to keep interest rates at record lows for the foreseeable future. The primary tool to achieve this is Quantitative Easing, which we have seen unfold overseas over the past decade. In short it helps asset owners, and could lift house prices by 20-30% over current levels. The Reserve Bank refuses to contemplate letting house prices fall, and nor should they given their mandate.
Our tax and welfare system is set up to expressly redistribute income from rich to poor. With the exception of property investments, it does a pretty good job on this front. Yet our monetary policy is implicitly aiming to keep inequality the same (or even increase it). It's madness, but neither Finance Spokesperson will contemplate deviating from the international playbook lest they be punished by financial markets.
RMA Reform
This is where there is some cause for optimism. There seems to be a cross party consensus that we need to reform the RMA to allow more development which is a big step forward.
The devil will be in the detail of any reform. Hopefully we will see an emphasis on building up by putting medium density housing around our public and active transport networks. The approach we have taken in the past – sprawling over the Canterbury Plains and Bombay Hills – not only chews up precious agricultural land, but also increases transport costs and carbon emissions. Labour seem to recognise this issue more than National, who stick to the line that we need to build up AND out. The fact is that under the current incentives, it is much easier to sprawl than it is to build up, so we end up sprawling.
If we do manage to find the political consensus required to build up, we have to do it well. Any reform of the RMA will still need some form of community engagement as well as checks and balances to stop developers building ugly crap. The support for more density is shaky at best and we cannot afford a repeat of the disaster that was Auckland's apartment buildings in the 1990s.
Local Authority Funding
One of the barriers to doing density well is local authority funding. Building up is cheaper long term, but requires more up-front investment in infrastructure, especially if you want to do it well.
Local Authorities have 40% of the infrastructure in this country, and 7% of the revenue to look after it. Development rarely pays for itself, so not only do ratepayers have to risk denser development lowering their property prices, they are also forced to pay higher rates for upgraded infrastructure. This is a toxic mix – we must give Local Authorities an incentive to welcome growth in their area.
TOP's suggestion is to give them back the GST on development. This would give Local Authorities the funding to invest infrastructure, and the incentive to encourage denser development in their area.
Housing Supply
Even with RMA reform I'm not confident we will see a flood of supply to suppress house prices. Private developers simply won't develop properties at a pace that will bring down land prices. The tax system gives landbankers no incentive to develop either.
Meanwhile, Kiwibuild is a dead duck. Affordable housing is impossible without affordable land. The only thing that could save Kiwibuild would be Kainga Ora's ability to compulsorily purchase land.  This power is built into Labour's Urban Development Act but would be hugely controversial for the government to wield.
The main focus from Labour and the Greens is on building more social housing, but this is ambulance at the bottom of the cliff stuff. As we have seen this term, I doubt they will be able to build it fast enough to keep up with the growth in the waiting list. The community housing sector needs to be empowered to take a much greater role with providing affordable at cost rentals.
Other Considerations
The cost of building supplies has at least earned the attention of Labour, which is a promising sign. There will apparently be an investigation if they are returned to power. Like most areas of competition policy I'm not sure what there is to investigate. We have the weakest competition laws in the world so my standing assumption is that the big companies are ripping us off.
Finally, immigration has slid off the table thanks to Covid, but it was certainly one of the drivers of the growth in the cost of housing over the past decade. This isn't the fault of immigrants, we simply haven't been building houses and infrastructure quickly enough to cope. Both red and blue look set to return to the strategy of using immigration to pump up the economy as soon as they can.
All in all, I see no reason to suggest there will be "sustained moderation" in the housing market. Until younger generations are willing to vote in sufficient numbers to take control of Parliament, they will remain at the bottom of the great Kiwi Ponzi scheme.
---
*Geoff Simmons is leader of The Opportunities Party.