Gareth Vaughan on the IMF advocating borrowing over austerity & a new Bretton Woods moment, the good times roll for US banks, the case for a Scottish currency, less extreme wind in NZ, the problem with our SUVs, utes & vans, and an orange Lamborghini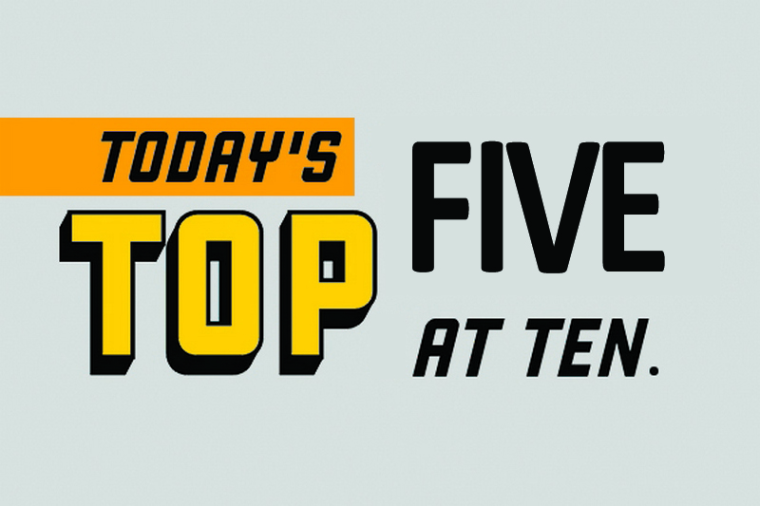 This Top 5 comes from interest.co.nz's Gareth Vaughan.
As always, we welcome your additions in the comments below or via email to david.chaston@interest.co.nz. And if you're interested in contributing the occasional Top 5 yourself, contact gareth.vaughan@interest.co.nz.
David Chaston's chart below shows as the interest rate on Kiwi bonds, the main government debt product offered to New Zealand retail investors, has fallen, the amount of money invested in them has risen.

1) IMF losses its enthusiasm for austerity.
The International Monetary Fund (IMF), which advocated austerity in the wake of the Global Financial Crisis a decade ago, has changed its tune, the Financial Times reports.
Countries that have the choice to keep borrowing are likely to be able to stabilise their public debt by the middle of the decade, Vitor Gaspar, head of fiscal policy at the fund, told the Financial Times. That would mean they would not have to raise taxes or cut public spending plans.

However countries that have only limited access to financial markets will need to be much more careful about their fiscal strategies, Mr Gaspar warned in an interview to accompany the publication of the fund's annual Fiscal Monitor.

Global public debt is likely to hit a record high of almost 100 per cent of the world's gross domestic product in 2020, and the IMF expects government debt to rise significantly in proportion to national income in most advanced economies this year.

But by 2025 overall deficits will be similar to the levels the IMF had forecast before the pandemic, without the need for public spending cuts or tax increases, it said.

The crucial factor supporting this outlook for most advanced economies is borrowing costs; the IMF expects the cost of servicing government debt will stay well below the growth rate it expects these countries to achieve.

This would allow cheaper borrowing to largely offset the weaker growth and lower tax revenues that the fund predicts will result from the crisis.
New Zealand would certainly be among the "countries that have the choice to keep borrowing" touted in this article. When even the IMF is saying this surely it's time for a rethink from NZ politicians promoting austerity in response to Covid-19?
The IMF chart below comes from a speech by Reserve Bank of Australia Governor Philip Lowe in which he again makes the case for fiscal support for the Australian economy, involving increased federal and state government borrowing. Note that New Zealand is right at the bottom of the chart.
For a country that became used to low budget deficits and low levels of public debt, this is quite a change. But it is a change that is entirely manageable and affordable and it is the right thing to do in the national interest. Debt across all levels of government in Australia, relative to the size of our economy, is much lower than in many other countries and it is likely to remain so (Graph 10). The national balance sheet is in a strong position and is able to provide the support that is now required. The Australian Government can borrow at the lowest rates ever and the demand from investors for government bonds remains very strong. The states and territories can also borrow at record low rates and have an important role to play in the national fiscal response.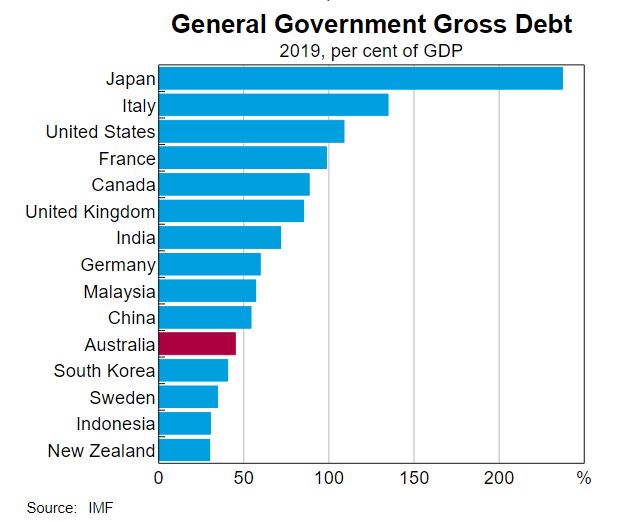 'A new Bretton Woods moment'
Staying with the IMF, its managing director Kristalina Georgieva spoke overnight of "a new Bretton Woods moment." She noted there had been "global fiscal actions of $12 trillion," and said the task was again one of fighting the crisis today and building a better tomorrow.
We have an historic opportunity to build a greener world—also a more prosperous and job-rich one. With low interest rates, the right investments today can yield a quadruple dividend tomorrow: avert future losses, spur economic gains, save lives and deliver social and environmental benefits for everyone.
2) The good times roll for US banks as Carney pushes for bank executive pay to be linked to climate risk management.
In August I reported that profit across New Zealand's big five banks fell 47% in the June quarter year-on-year. However in the US Axios reports that some of the big banks are doing better now than they were before the COVID-19 pandemic hit.
By the numbers: JPMorgan reported $9.4 billion in profits — 4% more than it made this time last year.

Goldman Sachs, which has way less exposure on the lending front, made $3.6 billion, nearly double what it made in the same quarter a year ago.
And while Wells Fargo and Citigroup saw a drop-off, they're both still profitable. Citi made $3.2 billion, while Wells Fargo raked in $1.7 billion.
Some of those US banks, of course, have a different business model to our banks. And they're thus benefiting from the booming share market.
What's going on: Banks were buoyed by strength in the Wall Street-facing divisions: including the parts of the company that, for instance, are focused on trading or help take companies public.
Meanwhile former Bank of England Governor Mark Carney, who now works for Toronto-based asset manager Brookfield Asset Management, reckons banks should link executive pay to climate risk management. The Guardian reports Carney suggesting banks should have some interim objectives and targets that are disclosed.
"Ideally a governance process that's clear in terms of … specific board-level governance and responsibility around managing climate risks and opportunities. Ideally, [there should be] some compensation link to that as well, or at least disclosure about whether it is there or not."
The EU has now caught up to the US in confirmed COVID cases (yes, it's adjusted for population) pic.twitter.com/9UQdS5aNBk

— Jeremy Horpedahl (@jmhorp) October 14, 2020
3) The case for a new currency for Scotland as support for independence rises.
The Times reports an Ipsos Mori poll puts support for Scottish independence at 58% of those likely to vote, once 'don't knows' are excluded. The Times describes this as: "The highest backing for Scottish independence in a mainstream opinion poll and it is a wake-up call for the British state."
Writing for Project Syndicate Barry Eichengreen, Professor of Economics at the University of California, Berkeley, argues Scottish advocates for leaving the United Kingdom need a plan for a new currency and an independent central bank, plus a blueprint for the country's ultimate transition to the euro.
Eichengreen points out that Brexit, which some 60% of Scotland's voters opposed, is forcing Scots to choose between staying in the UK and remaining in the European Union. He suggests Scotland would be unlikely to be able to negotiate an opt-out from the euro, but reckons this shouldn't be a deal breaker.
Membership in the eurozone looks like a safe option, given the banking union, the European Central Bank's acknowledgment of its lender-of-last-resort responsibilities, and the EU's progress in creating a common fiscal capacity.

The first step, establishing a new Scottish currency, won't be easy. It will be necessary not just to print banknotes but also to reprogram the banks' computers and convert corporate and government accounts. Automatic tellers and parking garage pay stations will have to be retrofitted. It's worth recalling that it took two full years to complete the changeover from Europe's legacy currencies to the euro.  A credible plan for Scotland would require policymakers to start preparing now.

None of this means that independence won't happen. I know from having lived there (a while ago, admittedly) that Scottish identity is strong. Independence referenda turn on more than just economics, as the UK's Brexit vote itself amply demonstrates.

But Scotland needs a plan for a new currency and an independent central bank, as well as a blueprint for its subsequent transition to the euro. These would go a long way toward reassuring Scots who yearn for independence but worry about what follows sterling.
A novel tax is being promoted by David Bennett, National's MP for Hamilton East.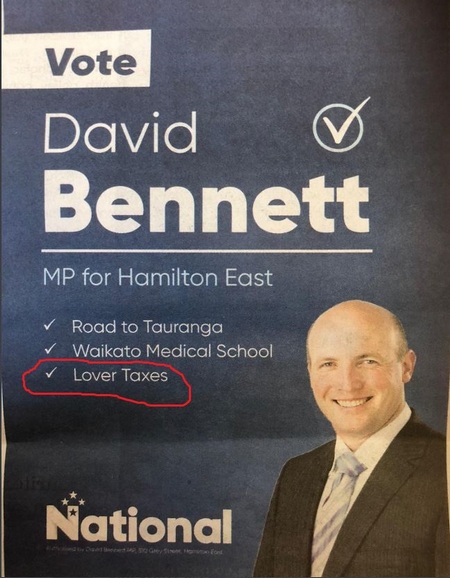 4) Extreme wind has decreased across New Zealand and the problem with our vehicle fleet.
The Ministry for the Environment and Statistics NZ have issued a weighty tome entitled Our atmosphere and climate 2020 detailing climatic changes in NZ. It includes the surprising (to me at least) news that days where extreme wind is experienced have declined in most parts of the country. There's plenty of evidence of strong wind in NZ. Here in Auckland, for example, the Harbour Bridge was recently damaged by a truck being blown over in a strong gust. But it seems for most of us such high winds aren't happening as often as they used to.
Because New Zealand is a nation of islands in the roaring 40s, our country is frequently buffeted by strong winds. For 1980–2019, the annual maximum wind gust decreased at 11 of the 14 sites that had enough data to calculate a trend, and increased at 2 of the 14 sites (Gisborne and New Plymouth) (increases and decreases include both likely and very likely statistical trends). (See indicator: Extreme wind). 

The number of days where gusts were extreme for that location (was potentially damaging) decreased at 12 and increased at 2 sites. This observation is counter to climate projections that anticipate an increase in extreme wind speeds, especially in the South Island and the southern half of the North Island (MfE, 2018a).

The observed decrease in potentially damaging wind may be related to changes in the Southern Annular Mode (SAM), a climate oscillation that is associated with storm tracks being shifted towards or away from New Zealand. Since 1970, the wind belt has often been shifted to the south (the SAM has been in more positive phases), bringing an overall decrease in windiness over the country.
The report also reiterates the significance of our carbon dioxide emissions from transport. Thus if we're serious about reducing these, we need to speed up the transition to electric vehicles.
Road transport made up 43 percent of New Zealand's gross carbon dioxide emissions in 2018 (see figure 4). For 2009–18, emissions from this source increased by 22 percent, about 2,700 kilotonnes. Emissions from light duty trucks had the greatest increase (78 percent, almost 1,700 kilotonnes) during these 10 years.

Cars and other passenger vehicles were responsible for 27 percent of New Zealand's gross carbon dioxide emissions in 2018. These vehicles emitted 7 percent more carbon dioxide than 10 years previously. Petrol-electric hybrids made up 1 in every 100 light vehicles. Fully electric-powered vehicles made up a tiny but growing portion of New Zealand's fleet in 2018 at about 2 in every 1,000 light vehicles (MoT, 2019).

New Zealanders' vehicle preferences are affecting greenhouse gas emissions. Light commercial vehicles such as utes, SUVs, and vans, made up 16 percent of the light vehicle fleet in 2018, 75 percent of which run on diesel (see figure 5). These larger, heavier vehicles are increasingly popular, while sales of smaller petrol-engined vehicles show a corresponding decline.

This means that transport emissions are not reducing despite improvements in engine technology. Also, commercial vehicles, especially those that run on diesel, generally travel much further than their petrol equivalents (particularly in the first 10 years when an average diesel vehicle travels 30 percent further) (MoT, 2019).

The number of heavy trucks and buses, and the distance they travelled has increased every year since 2013. Heavy vehicles are expected to continue to make the largest contribution to carbon dioxide emissions on a per vehicle basis (MoT, 2019).

New Zealand has one of the highest per capita rates of carbon dioxide emissions from road transport in the 43 OECD countries with data for road transport emissions. This was 5th highest in 2018, coming behind Luxembourg, USA, Canada, and Australia. Our rate of 3.2 tonnes of carbon dioxide emitted per person per year from road transport was higher than Iceland (2.9 tonnes), Ireland (2.4 tonnes), Germany (1.9 tonnes), and the UK (1.7 tonnes), and was similar to Australia (3.4 tonnes) and Canada (4.1 tonnes) (UNFCCC, 2020; UNPD, 2020).
5) An alleged money launderer and a highly conspicuous car.
If I was a money launderer, I'd probably pick a less conspicuous car than the orange Lamborghini below. It features among assets seized by the Police in an investigation into alleged money laundering that has seen six people arrested and properties and vehicles worth about $5 million seized. There's more detail from Stuff below.
An Auckland man who allegedly laundered more than $4 million to buy a Lamborghini and other luxury cars has appeared in court.

The Thursday appearance comes after police seized a Lamborghini Huracan worth $450,000, a Mercedes G Wagon worth $280,000, a Rayglass boat and three properties allegedly linked to a money laundering operation.

The 40-year-old appeared in the Auckland District Court charged with 29 counts of money laundering, which included the purchase of a $1.7m property in East Auckland's Half Moon Bay.

It's alleged the man was also given thousands of dollars to purchase cryptocurrency.

The man is also charged with providing a financial service without being registered under the Financial Service Providers Act 2008.