Just at the moment the bank is looking like an increasingly temporary place to park your money. David Hargreaves has a look at the latest deposit statistics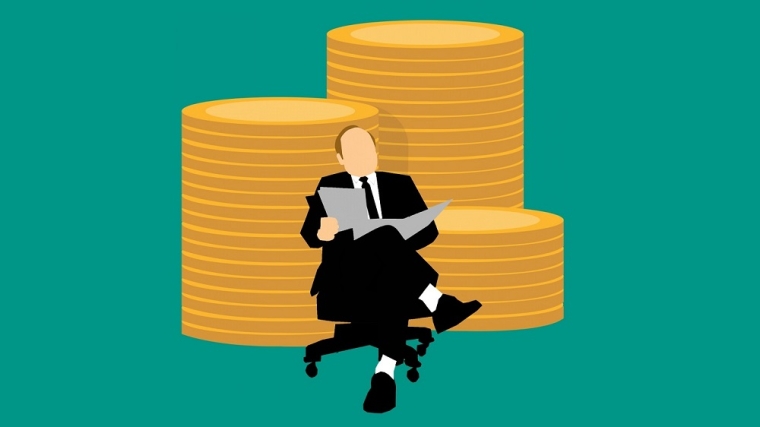 We probably shouldn't be surprised at the sight of people shunning term deposits, given what's happening with interest rates.
But somehow it feels surprising. Just a change in the order of things I suppose. Something you need to adjust to. And the question that arises is: Is this the end for bank term deposits as we know it?
For a long time there TDs were something that retired folk particularly depended on for income.
Now we are quickly approaching the point that even 1% rates will soon be a thing of the past.
Imagine putting a cool $1 million in TD for a year at 0.9%. The gross return (pre-tax) would be $9000, or $173 per week across 12 months. That is a gross return! 
What this is all going to do to banks' funding will be interesting to see. 
At the moment we are early in the game but it would seem clear that fairly sharp declines in the amount of money put on term deposits will be ahead of us.
The deposits by sector figures from the Reserve Bank are currently painting a weird and wonderful picture. Thanks to the Covid crisis there's lots of money sloshing around, it is to be presumed in large part due to the impact of the wage subsidy money and also the Reserve Bank's quantitative easing programme.
If we go back to February and the start of the Covid crisis the total deposits held by banks - that's everything, including businesses and government - was $365.7 billion. As of September this had risen to $394.2 billion - which is a 7.8% rise in seven months.
Within this total figure, the total amount in savings accounts over the same period rose from $87.2 billion to $105.2 billion, which is a rise of some 20.7% across those seven months.
But the rise is even bigger when it comes to total amounts in transaction accounts - or money that's effectively parked. It's risen from $84.6 billion in February to $110.8 billion in September - a whopping 30.9%.
That, however, is 'parked' money that's available at any time for the business or individual, whatever, to withdraw. How about term deposits?
Well, in total, including businesses and all, the amount held in TDs in this country peaked at $196.6 billion in August 2019.
In February this year the total amount held in TDs was just a little below the record level, at $193.9 billion. But since then about $16 billion has been pulled. As of September, the grand total was at $178.2 billion, which is a drop of 8%.
If we switch our focus to the householders and what they are up to, it appears the deserting of TDs is something that is only now getting under way in earnest.
Household term deposits also hit a peak in August last year, with $103.9 billion held. 
Fast forward to February and the start in earnest of the Covid crisis and there was $100.9 billion held by households in TDs. Over the next few months the figures went up and down a bit, and by June there was again $100.9 billion. Since then what looks like the start of the exodus has begun, with the amount in household TDs falling around $4 billion, which is an around 4% fall. And the rate of withdrawal is increasing, with over $1.6 billion coming out of the TDs in September alone.
There's still plenty of money being 'parked' by households in transaction and savings accounts, but what that really means at this point is not clear. Household transaction balances have risen from $28.6 billion in February to $38.1 billion in September, while savings balances have risen from just under $55 billion in February to $65.2 billion in September.
It's all going to be a case of watch this space. 
With the RBNZ expected to announce next week details of a new Funding for Lending Programme (FLP) through which it will lend cheap money directly to banks and with the distinct possibility still that we will see a negative Official Cash Rate early next year the immediate prospects for TD fans look ever more grim. 
So, is this the beginning of the end for conventional bank term deposits? It may seem so. What they end up being replaced with though, and what the longer term ramifications are for the banks are questions that lie ahead of us.
Certainly the days of being able to simply put money aside and live off the interest look long gone. And that's going to require a process of adjustment.
These are indeed interesting times.