Gareth Vaughan on MMT's win, the Bank of Japan, ETFs & deflation, bank taxes, questioning a return to unencumbered international travel, Room Rater & freedom jabs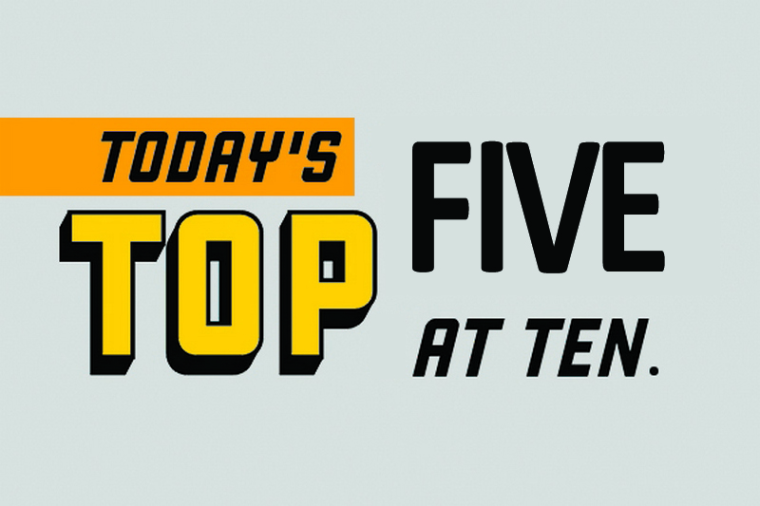 This Top 5 comes from interest.co.nz's Gareth Vaughan.
As always, we welcome your additions in the comments below or via email to david.chaston@interest.co.nz. And if you're interested in contributing the occasional Top 5 yourself, contact gareth.vaughan@interest.co.nz.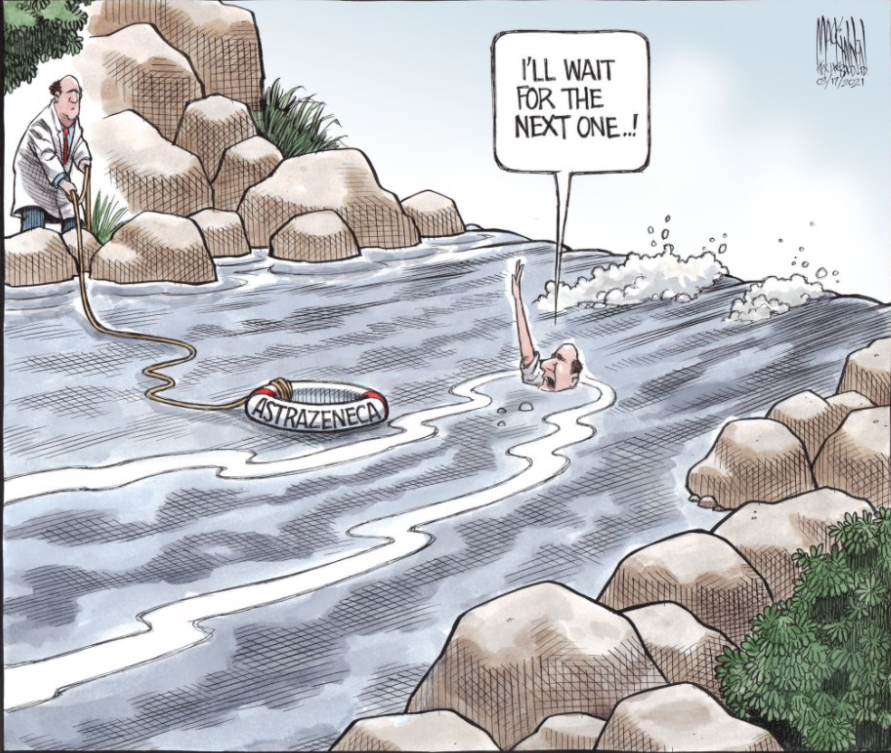 Cartoon by Bruce MacKinnon, editorial cartoonist for the Halifax Chronicle-Herald and Saltwire Network.
1) Has MMT won the US fiscal policy debate?
In a recent episode of Bloomberg's Odd Lots podcast hosts Tracy Alloway and Joe Weisenthal talk to Stephanie Kelton, Modern Monetary Theory (MMT) economist and author of The Deficit Myth. The headline accompanying this episode is; Stephanie Kelton on How MMT Won the Fiscal Policy Debate. It's a US-focused discussion and comes hot on the heels of US politicians passing President Joe Biden's US$1.9 trillion stimulus bill, albeit without Republican support.
Below is the blurb accompanying the podcast.
In a sense, Modern Monetary Theory has won. This is not because policy measures are necessarily in line with what MMT adherents would prescribe. Rather, the debate over economic policy, in particular fiscal policy, is happening on MMT terms. MMTers argue that the constraint on government spending is inflation and real resources -- not credit risk -- and that's exactly how even the critics of the stimulus bill have attacked it, that it will be inflationary. So how has the debate around fiscal policy changed so much over the last several years? Much of the credit goes to Stephanie Kelton, the MMT economist and author of the best-selling book The Deficit Myth. On this episode, we talk about their success.
Whether MMT has "won" the debate or not I don't know. But it's an interesting sign of the times that a mainstream news organisation such as Bloomberg is suggesting this. Certainly the US government's fiscal response to the COVID-19 pandemic is quite different from its response to the Global Financial Crisis, with more stimulus for the masses. There are even claims it will help reduce poverty, with more focus on individuals than businesses.
It isn't pleasing everyone though, even on the Democrat side. Larry Summers, Bill Clinton's Treasury Secretary, for one is pushing back hard, describing the Biden stimulus as "the least responsible macroeconomic policy we've had in the last 40 years." Remember the Clinton presidency was the last time the US had budget surpluses.
Here in NZ we clearly haven't been as hard hit by COVID as the US. Nor are we getting fiscal stimulus on anywhere near the scale of the US. There's no evidence either major NZ political party's mindset has really shifted from their pre-COVID arbitrary government debt-to-GDP targets. And based on Jenée Tibshraeny's interview with Chief Executive and Secretary to The Treasury Caralee McLiesh here, it doesn't seem Treasury's boffins are looking through the MMT lens offered by Kelton & co either. There's a bit more flexibility in the attitude towards government debt given the scale of COVID's impact. But the basic thinking remains the same, and the appetite for government debt is not large.
Back in the US, Biden will consider plans from advisers for about US$3 trillion in additional government spending for investments in infrastructure, clean energy and education, the Financial Times reports.
Meanwhile, below is a little of what Kelton told Bloomberg.
MMT does not come with a pre-packaged set of policy proposals, you hand someone this set of ideas and say 'here go do this,'this is MMT.' I sometimes say it's not a verb it's an adjective. It's mostly a description of the nature of the monetary system and the mechanics of government finance. You can apply that lens, you can use that MMT understanding, to look at any country in the world, understand their monetary system and explain how the mechanics of government finance will work in that country, what the constrains would be, given different types of monetary systems and other things, and then you can craft policy based on the spending capacity of that country. But the policy prescriptions themselves don't fall out of an MMT box, they come out of a political process. 

The big break through will be that we start having more fruitful debates. That we stop debating and ringing our hands over things that aren't of concern, that aren't legitimate. I will often say that MMT is about replacing an artificial, fake, phoney, imaginary budget constraint with a real resource constraint. With an inflation constraint...
And here's my review of Kelton's book from last year.
2) The Bank of Japan throws the kitchen sink at deflation.  
If you think the up to $100 billion Quantitative Easing (QE) being pursued by the Reserve Bank of New Zealand (RBNZ) is a big deal, check out what the Bank of Japan (BoJ) is up to. In Japan QE is old hat. They've also got QQE, or Qualitative Monetary Easing. The BoJ's latest monetary policy announcement covers a range of measures including; Establishing the interest scheme to promote lending, yield curve control through which the central bank controls short and long-term interest rates to "appropriate" levels, and buying exchange-traded funds (ETFs) and Japan real estate investment trusts (J-REITs).
Through the interest scheme, interest rates linked to the short-term policy interest rate (-0.1%) will be applied to some financial institutions' current account balances. Buying ETFs and J-REITs fascinates me. Could the RBNZ end up doing something similar one day?
The Bank will purchase exchange-traded funds (ETFs) and Japan real estate investment trusts (J-REITs) as necessary with upper limits of about 12 trillion yen and about 180 billion yen, respectively, on annual paces of increase in their amounts outstanding. While these upper limits were originally set as a temporary measure in response to the impact of the novel coronavirus (COVID-19), the Bank will maintain them even after COVID-19 subsides.
And here's the BoJ's justification for doing this.
ETF and J-REIT purchases have been containing instability in the market by lowering risk premia. In addition, the effects of purchases tend to be greater the higher the instability in financial markets and the larger the size of purchases. This suggests that large-scale purchases during times of heightened market instability are effective.
Why is the BoJ doing all this? As The Wall Street Journal reports, they're still worried about deflation in Japan.
In Japan, the world's deflation champion, America's talk about inflation heating up is a "fire on a distant shore," as the Japanese saying goes. Despite eight years of spending trillions of dollars to perk up the economy, the central bank is still digging in for a lengthy further battle with falling prices.

Prices excluding fresh food fell 0.4% in February compared with a year earlier, the government said Friday just as Bank of Japan policy board members were gathering to discuss again how to get the nation's consumers and lenders into a more spirited mood.

Their answer, for now, was more fine-tuning. The central bank said it might lower its short-term interest rate to minus 0.2% or further from minus 0.1% now, and it laid out a path for doing so without hitting commercial banks' profitability. It also said it would give incentives to boost lending.
Those ETF purchases have helped push the share market to 30-year highs and are being reduced.
Japan's stock market this year reached a 30-year high, with help from a Bank of Japan stock-buying program that was meant to encourage risk-taking behavior. Yet in a country where most people don't own shares, the windfall from more-valuable stock portfolios isn't translating into a willingness to splurge on higher-priced items.

With the stock purchases showing little power to lift the broader economy, the Bank of Japan on Friday dropped its annual purchase target, which had stood at the equivalent of $55 billion since 2016. It said it reserved the right to buy more shares if needed.
For what it's worth the BoJ says it "commits to continuing to expand the monetary base until the year-on-year rate of increase in the observed consumer price index (CPI, all items less fresh food) exceeds the price stability target of 2% and stays above the target in a stable manner." Watch this space.
Love the lamp. Excellent Buddha/framing. Angle. Lower camera slightly. 9/10 @andreacjames pic.twitter.com/QII09bgNHA

— Room Rater (@ratemyskyperoom) March 21, 2021
The Room Rater twitter handle (@ratemyskyperoom) is a classic sign of these COVID times, rating the rooms in their homes that TV pundits are interviewed in. That's its handy work immediately above and below. "The original Room Raters. Rating bookcases, backsplashes and hostage videos since April, 2020," as Room Rater itself says. 
Textbook definition of a hostage video. Blink twice if you like science and we will put you on our rescue list. 0/10 @RaquelDancho @CPC_HQ #cdnpoli pic.twitter.com/quQ4wArbpN

— Room Rater (@ratemyskyperoom) March 21, 2021
3) Say What? Hiking a bank tax if a director's variable remuneration tops their fixed pay.
This 2º Investing Initiative report is touted as a review of how financial sector taxes could contribute to climate goals.
The 2º Investing Initiative describes itself as an independent, non-profit think tank working to align financial markets and regulations with the goals of the Paris Agreement. It's Euro-centric and has received funding from the European Union.
Below's a flavour of where it's coming from.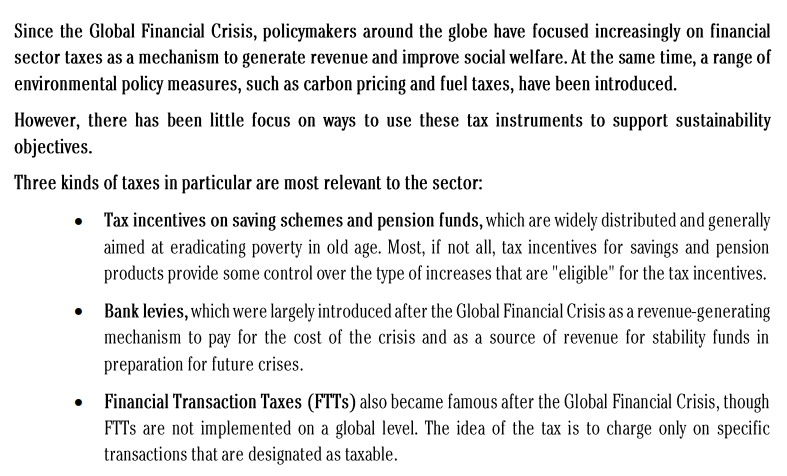 And here's a fascinating case study from the Netherlands that the report highlights.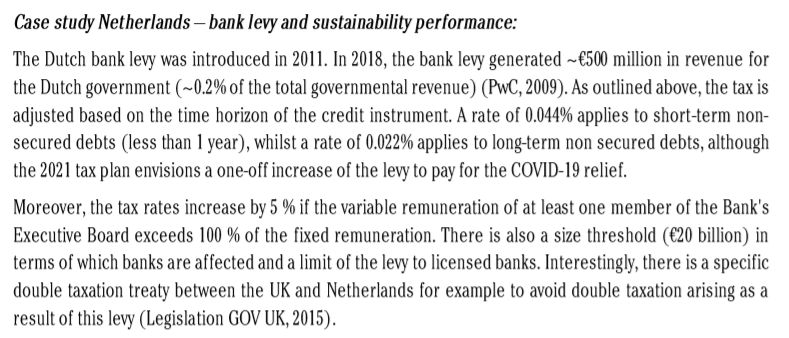 Say what? That's a tax increase if just one director's variable remuneration tops their fixed pay. How would that go down in this part of the world?
The report goes on to outline four options to "green" this tax instrument.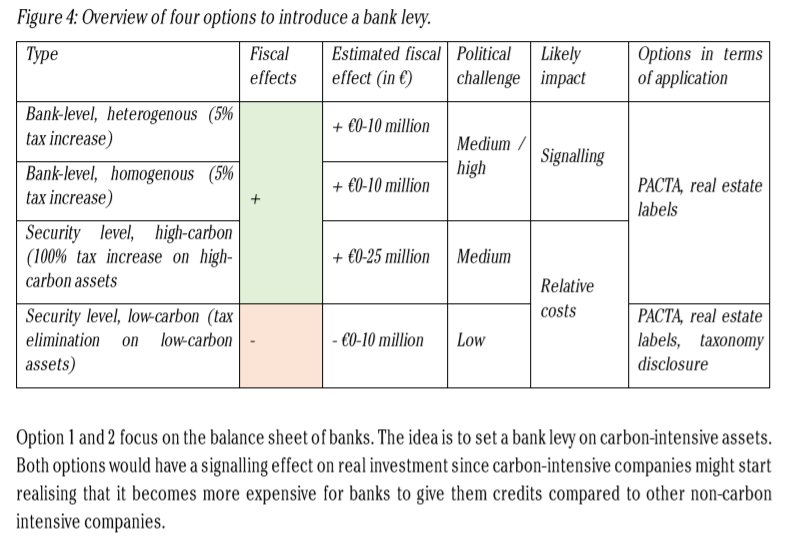 2.88m² and growing of letters to @jacindaardern asking for bolder actions on fixing the housing crisis - due to be posted at the end of the month.
Might want to make sure your staffer's coffee tins are full. pic.twitter.com/LmackzQf8I

— Laura Williams (@FairlightWms) March 21, 2021
4) A future without unencumbered international travel?
In a Project Syndicate article Daron Acemoglu, Professor of Economics at the Massachusetts Institute of Technology, argues first world countries such as the UK and US won't necessarily be out of the COVID woods once they have their own populations vaccinated. COVID-19 won't be stopped until populations everywhere have achieved herd immunity, Acemoglu argues.
He points to the emergence of new highly infectious strains with significantly higher transmission rates. The Brazilian strain, P.1., especially concerns Acemoglu. Ultimately he says coordinating the global delivery of vaccines is crucial for ending the pandemic. And at the moment global coordination's not happening. He's not a fan of the vaccine passport concept.
Despite the precariousness of the situation, Western governments and business lobbies are busy coming up with bad ideas instead of attempting to provide more vaccines to the developing world. The worst of these, now under consideration in both the US and the European Union, is a proposed "vaccine passport" that would allow those who have been vaccinated to travel internationally.

Now, there is good argument for granting vaccinated people credentials to access crowded indoor spaces, thus encouraging vaccine uptake. But with its singular focus on opening up global travel, a vaccine passport is a terrible idea for a world in which the virus is still spreading and mutating as a result of our failure to vaccinate everyone. Vaccine passports do not provide protection against new variants such as P.1. All it would take is one rich businessperson or tourist with a vaccine passport and a new variant to trigger an epidemic in a country that thought it had achieved herd immunity.

These problems will multiply until we start treating the pandemic as the global crisis that it is. In a world without international cooperation, a country that succeeds in vaccinating most of its population has only one defense: to abandon the most basic tenets of globalization. At a minimum, all international travelers should be required to quarantine for two weeks in carefully monitored sites, regardless of whether they are nationals or foreigners, and regardless of whether they have been vaccinated against the known variants.

Even this basic measure would represent a huge step back from globalization. But if Western countries continue to focus solely on vaccinating their own populations while ignoring the need for global coordination, they should prepare for a future without unencumbered international travel.
5) Freedom jabs.
US cartoonist and political animator Mark Fiore created the gem below. This comes after even ex-President Donald Trump last week urged Americans to get the COVID vaccination in an interview with Fox News.
Here's Fiore.
If you're one of the 49% (or more) of Republican men who are not planning on getting a COVID-19 vaccine, consider getting "Freedom Jab" instead! Scientists and public health experts say "vaccine," but you can call it Freedom Jab if that makes you feel better.
Hey, Republicans! Don't think of it as a "vaccine," think of it as a FREEDOM JAB! #MAGA https://t.co/LrxsyE7vaJ pic.twitter.com/G4RyDVoIRB

— Mark Fiore (@MarkFiore) March 18, 2021