Jenée Tibshraeny: The Government is still trying to eliminate Covid-19, but has made the political decision to stop throwing everything at it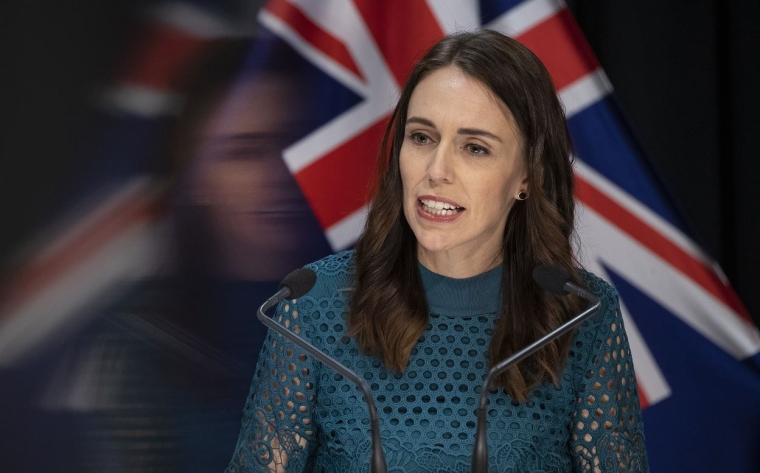 By Jenée Tibshraeny
Cabinet's decision to move Auckland to Level 3 could mark a turning point in New Zealand's Covid-19 response.
Its decision indicated the Government's willingness to take on more risk for the sake of Aucklanders' mental and financial health.
Prime Minister Jacinda Ardern said New Zealand is retaining the elimination strategy. The aim is still to try to get on top of cases as they arise.
At Level 4 we could contain, but not completely remove the virus from the community - that is, stop cases that haven't already been identified as contacts from popping up. 
The likelihood of being able to do so at Level 3 is of course lower, but not impossible - at least in the eyes of the Director-General of Health Ashely Bloomfield.
Nonetheless, there's clearly a risk we might have no choice but to start suppressing, rather than trying to completely stamp out Covid-19.
Does this mean the strategy used to date failed? No. It means there are limits to Level 4's usefulness when we're up against a highly infectious virus.
Why did we even bother? We had no option, as a largely unvaccinated population with limited intensive care capacity, but to give a heavy-handed lockdown a good crack.  
Should the Government have made Auckland push on for a bit longer to further test the limits of Level 4? This is the billion-dollar question, which has no clear-cut answer.
Cabinet was faced with choosing the least worst option.
While epidemiologists and health experts have expressed a higher level of unease around the decision than we've heard from them to date, anecdotal evidence suggests a number of Aucklanders were reaching breaking point at Level 4.
Which brings me to the criticism that Cabinet made a political decision.
This is true. But every Covid-related decision has been political. Governing is political.
The difference between Monday's decision and all the other Covid-related decisions is that Cabinet believed throwing everything at eliminating Covid-19 was no longer the best political option.
Why then didn't the Prime Minister just say that, instead of going to great lengths to emphasise the fact Cabinet followed Bloomfield's health advice?
This is fair question. Ardern's commentary sounded disingenuous.
Sure, she couldn't have told Aucklanders, at the end of their tether, the price they may pay for their KFC is a socially-distanced or sickly Christmas.
Nor could she have eroded confidence in the Government's response. 
But she should've acknowledged there's more to this Covid-19 response than science, and all the trade-offs constantly need reassessing.
There is also a strong case for the Government to publish a bullet-pointed facts sheet at the same time as the press conference, outlining the decisions announced.
People shouldn't have to wade through a sea of words to get the information they need to live their lives or operate their businesses.
Nonetheless, the tone the Prime Minister strikes during her addresses - while patronising to some - will still be well-received by most. She'd be using a different approach otherwise.
Ardern will be conscious of using the platform to provide health advice to people who don't necessarily engage with mainstream media, or check government websites for official information.
She will also be aware of the power she has to unify people at a time social cohesion is particularly important. 
Of course this is political, but what's the counterfactual?
Ardern has over the past few weeks been changing her language to try to warm people up to the idea that we will likely at some stage have to live with Covid-19 in the community.
Plan A was that this would happen once we've all had a chance to be vaccinated and the borders are slowly reopened.
This plan was never clear-cut. Countries with high vaccination rates are still imposing restrictions to contain the virus.
But, with Auckland moving to Level 3 while new unlinked cases keep cropping up, we might need to start dealing with more cases in the community before many of us are fully vaccinated.
The next couple of weeks will be crucial in determining what the rest of 2021 will look like.
All we can do is hope for the best, prepare for something worse, and plan for changes of plan.