Gareth Vaughan argues there'd be no better use of public money right now than paying people to get vaccinated against Covid-19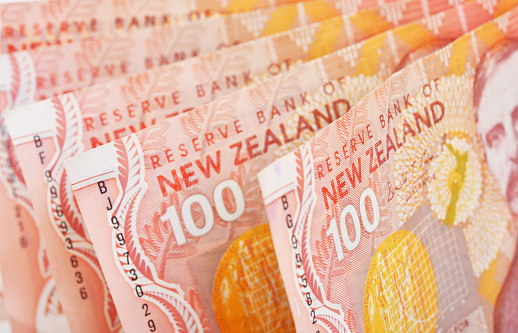 After the Covid-19 Delta outbreak emerged in Auckland on August 17, the most heartening thing was watching our vaccination rate take off like a rocket ship.
However, over the past couple of weeks it has slowed dramatically. It seems that here in Auckland at least, we've picked all the low hanging fruit and getting the tens of thousands more people vaccinated to reach the 90% goal could be akin to getting blood out of a stone. (As of Monday 84% of those aged 12 and over have had the first dose and 52% both doses).
So what to do?
It was heartening to hear Prime Minister Jacinda Ardern on Sunday say that parts of the country reaching a vaccination rate of 90% or higher would be very unlikely to be placed in a level 3 or 4 lockdown. That's an incentive for people in areas aside from Auckland, and the Waikato, to push hard for 90%.
We've also heard more and more about how travel, big events and some jobs are going to be restricted, or off limits, for people who haven't been vaccinated.
Hearing Director General of Health Ashley Bloomfield last week note there were cases in the current Auckland outbreak who were living in transitional, or temporary, housing, my heart sank and my optimism about winning the current battle with Delta dimmed.
I'm sure I wasn't the only one who realised this meant Covid had done what it had previously done in many countries overseas; found our weakest link. In New Zealand's case this is our well publicised and long standing inequality and housing woes. 
The health authorities are clearly dealing with people who are doing it tough, possibly living hand to mouth, and worrying about keeping a roof over their head. Getting tested for Covid-19, let alone vaccinated, may not be the top priority.
Yet all the medical experts are agreed that our best way of dealing with Delta is vaccinating as much of the population as possible. Bloomfield wants 90%+, others agree this is a good target for New Zealand's circumstances, and Ardern's on board too.
So how do we get there as fast as possible?
How about cash for vaccinations?
This isn't a novel idea. But I reckon it's worth a crack. And it can't be a derisory sum.
How about say, $150 for the first jab followed by $350 for the second jab?
That's $500 all up for doing a civic duty and helping keep yourself, your family, your community and your health system safe. Or at least contribute to reducing the risk from Delta that we're all facing.
In the interests of fairness, this could be paid retrospectively to people who've already been vaccinated. Those of us who don't need the money could be given the option of donating it to charity or our local District Health Board.
Of course, there are those who will never, ever get vaccinated. But for some people a financial incentive might just be the final piece of the jigsaw to get them over the line and get vaccinated. 
Surely money spent speeding up the vaccination push is just about the best thing we could spend public funds on right now. And much of the money paid to the vaccinated would be spent in the economy, hopefully helping many hard hit small businesses.
In the meantime the Government is continuing to spend big on the wage subsidy with the hospitality and tourism industries, in particular, continuing to get battered.
Since the onset of Covid-19 the Reserve Bank has created new money to buy $55 billion worth of government and local government bonds from banks and fund managers in the interest of suppressing interest rates. Additionally our highly profitable banks are able to borrow billions from the Reserve Bank at the 0.25% Official Cash Rate.
So surely we could find a bit more money down the back of the couch to help kick the vaccination push along.