Time for the RBNZ to display courage of their convictions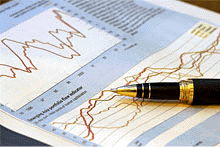 By Roger J Kerr
Intestinal fortitude is what the RBNZ and its Governor need right now so that they are not swayed and overly influenced by the short-term/very changeable views of market economists who are calling for a "cup of tea" pause on removing the emergency monetary stimulus.
The RBNZ will struggle to justify a material change to their 2011 economic forecast (from what they said in June) that warrants a fundamental change to their well sign-posted path of returning monetary settings to "normal".
In the Monetary Policy Statement next Thursday Governor Alan Bollard has an important PR challenge to educate the media and public that a 0.25% increase in the OCR from 3.00% to 3.25% will have absolutely no impact on the economy, mortgage interest rates and spending/borrowing/investing decisions in the economy.
The official interest rates have been out of step (well below) the true cost of money for many months now.
All the banks have been paying 4.50% to 5.00% for their funding from retail depositors and offshore wholesale debt issues. A higher OCR to 3.25%, of even 4.50%, makes not one scrap of difference to where the real price of money (interest rates) has been trading between investors and borrowers for a long time already.
If Mr Bollard fails to clearly explain this unique situation he is allowing and fostering miss-information and misunderstanding in the marketplace. It is part of his job spec to communicate economic and financial market realities to the masses.
He has to succinctly explain to all and sundry that lifting the OCR to 3.25% is not a monetary policy tightening in any shape or form.
In my view, Alan Bollard would cause more confusion by taking a pause on the OCR, than sticking to his guns and original plan of removing the no longer needed monetary stimulus.
We saw in Australia last week how wrong the economists and moneymarkets can be on reading the strength of the economy. I am not saying the NZ economy will expand by 1.2% in the June quarter (we forecast +0.5%), however our economic recovery is not stalling as the economists and moneymarket pricing is suggesting.
The long-term interest rates bottomed last week, the shorter term one to three year rates have seen their lows as well.
--------------------
 * Roger J Kerr runs Asia Pacific Risk Management. He specialises in fixed interest securities and is a commentator on economics and markets. More commentary and useful information on fixed interest investing can be found at rogeradvice.com