Opinion: Japanese Yen movements should drive the Kiwi lower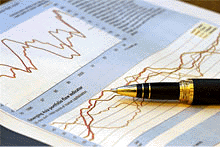 By Roger J Kerr
Although it has yet to show any signs of pronounced and individual weakness, my take on last week's RBNZ monetary policy musings is that it is negative for the Kiwi dollar in the short and medium terms.
Short-term interest rates are now staying lower for longer according to the RBNZ and the moneymarkets who implicitly price the RBNZ economic forecasts as gospel. We have already seen the Kiwi lose ground vis-a-vis the Aussie dollar as the interest rate differential between the two neighbours stays lower for longer as well.
There was no follow-through selling of the Kiwi in offshore markets as there is very low volumes of international investor interest in the Kiwi dollar these days, thus no-one in the Kiwi to sell out aggressively.
The more important and greater influence over the NZD/USD rate over coming weeks and months will be developments in Japan with their over-valued Yen exchange rate. The Bank of Japan intervention has reversed the Yen from 83 to 86 already against the USD and I see more Yen selling coming from Japanese banks and investment houses.
The AUD/USD rate follows the JPY/USD, thus I struggle to see continuing AUD gains above 0.9400 against the USD in an international FX market environment of a major realignment in the Yen's value.
The Yen strengthened to 83 due to Chinese buying as they switched more of their foreign currency reserves into Japanese Government Bonds. That buying appears to have now come to an end and the Japanese normally get what they want when it comes to currency market intervention.
Outside the Yen factor, GDP numbers for the June quarter in NZ may well surprise on the weaker side on Thursday. The RBNZ are forecasting a +0.9% GDP growth figure for the quarter, our forecast is nearer +0.5% as retail, manufacturing and agricultural production were all very subdued from March to June. The GDP numbers being at the weaker end of the consensus forecasts may well prompt Kiwi selling as the new dovish RBNZ economic outlook is supposedly given some credence.
What has to be remembered with these GDP growth outcomes against forecasts is that the RBNZ horribly overestimated growth in 2010 and as a consequence of that poor forecast performance they have now lowered their 2011 forecasts to a point of underestimating 2011 growth. All a bit of a mess really, however that is what makes a market!
 * Roger J Kerr runs Asia Pacific Risk Management. He specialises in fixed interest securities and is a commentator on economics and markets. More commentary and useful information on fixed interest investing can be found at rogeradvice.com