Bank coffers are full; bank margins are falling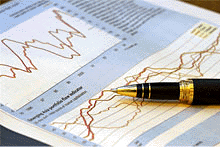 By Roger J Kerr
It is a busy week ahead for the moneymarkets to interpret the various releases of domestic economic data with retail sales out on Monday, followed by the National Bank regional economic survey, Roy Morgan consumer confidence survey and wholesale inflation with the PPI later in the week.
I would not expect any of these statistics to push short-term interest rates downwards; however they are more likely to confirm the marginally higher yields the interest rate markets have been pricing-in over recent weeks.
As we head into the crucial Christmas retail spending period, there are sufficient signs to be more optimistic that the trading volumes will be up on last year.
A key driver of consumer spending is employment and job security.
The labour market over recent months has not been as weak as the gloomy economic picture painted by most forecasters. More part-time jobs are being filled, particularly in the food and manufacturing industries exporting into the booming Australian economy.
The economic data should confirm the higher one to three year swap rates; however perhaps the more dominant influences on these swap interest rate from here will the NZD/USD exchange rate and US bond yields.
I remain confident that the NZD/USD exchange rate will retreat from 0.7700 back to 0.7000 due to a recovering USD (which already seems to be occurring) and this will negate any need to maintain NZ short-term rates lower for longer due to a higher currency.
Governor Bollard's "jawboning" down of the NZ dollar last week was not too surprising and one would agree with his scenario of lower interest rates for longer if the NZD remained up at 0.8000, as weaker export performance would reduce GDP growth. I do not anticipate that this scenario will play out due to the FX market view that China is tightening monetary policy (bad news for hard commodity prices and the AUD) and the US dollar was sold before QE2 and is now gaining ground on unwinding of market positions.
A lower NZD/USD exchange rate and continually improving economic data still suggests that by January or February the RBNZ will be forced to review their 2011 GDP growth forecasts upwards.
Longer term, I still hold to the view that NZ interest rates will settle at around 5% to 6%, lower than historical averages.
A major determinant of the lower and more stable interest rate environment is the introduction of the Core Funding Ratio regulatory rules by the RBNZ on the banks' debt funding books. We have already witnessed the impact on retail deposit interest rates from the banks needing to fund their books from a higher proportion of domestic money. The banks have been paying 4.50% to 5.00% for medium term funds for over 12 months now.
In a way this has caused monetary policy settings to be not as super loose at a 3.00% OCR suggests. The true market interest rates have been well above official rates for a long time, therefore the bank's cost of funds have been higher. Therefore, the Core Funding Ratio has already made an impact on general monetary conditions without any OCR change from the RBNZ.
As I have stated previously, it is not a healthy situation for monetary policy management to have actual market interest rates (bank deposit rates above 4.00%) so far away from the Official Cash Rate. Mr Bollard might be raising the OCR next year (only catching up to market rates) and it will have no impact on the banks' cost of funds or spending/borrowing/saving behaviour in the economy.
What is now becoming apparent now is that a number of the banks are becoming very flush with excess cash on their balance sheets as they are not seeing any lending growth. Big corporates borrowing billions from the US Private Placement debt market will exacerbate this situation.
The banks are being forced to revise down lending margins and they are no longer paying up for retail deposits now that their funding books are in order to meet the Core Funding Ratios.
--------------------
 * Roger J Kerr runs Asia Pacific Risk Management. He specialises in fixed interest securities and is a commentator on economics and markets. More commentary and useful information on fixed interest investing can be found at rogeradvice.com