The timing of the next OCR increase is dependent on how you see growth developing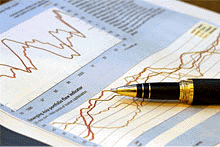 By Roger J Kerr
The local interest rate market priced short-term swap rates marginally lower last week following musings from the RBNZ Governor that a tighter fiscal policy stance by the NZ Government next year, coupled with an economy struggling to reach +2% GDP growth, may well mean looser than anticipated monetary policy conditions to off-set i.e. OCR increases delayed from March to June commencement.
Mr Bollard must have been reading too much into the Standard & Poor's latest report on the NZ economy with S & P's +1.6% GDP growth forecast for 2011 and NZ's increased vulnerabilities to external shocks based on still high foreign debt levels (banks and households, not the NZ Government).
The trends of the Government fiscal numbers to date are not encouraging with the corporate tax take this year (due to profit declines in 2009) tracking below Treasury forecasts.
There is a relationship and trade-off between fiscal and monetary policy.
Should Treasury and the Finance Minister lose faith in the strength of economic growth next year, the May 2011 budget will be fiscally tighter (to satisfy the credit rating agencies) and thus "lower for longer" with the interest rate may well be justified.
However, I cannot see Bill English delivering a tough and austere budget in an election year, so Alan Bollard's views about the likelihood for a tighter fiscal policy may be off-beam.
At this point in time I am holding the faith that the NZ economy can still achieve a 3.5% GDP growth rate in 2011 that will require the RBNZ to return monetary conditions to "neutral" (i.e. 4.5%-5.00% OCR) by the second half of 2011.
A 3.5% growth rate will improve the fiscal position as well with more tax revenue into the Government. For this scenario to turn into reality a few conditions and proviso's are required, namely:-
- The NZD/USD exchange rate continues its pullback and falls further to 0.7000 to allow primary exporters to expand output, investment and jobs i.e. the exchange rate is not an impediment to growth.
- Export commodity prices maintain their current high levels.
- Commercial and residential construction (outside the Canterbury rebuild) improves with less constraining lending criteria from the banks. Bank profitability is currently under threat from the flat credit growth; however they will be forced to expand their credit risk horizons at lower lending margins in 2011 to get the money out the door.
- No external global economic shocks apart from Europe's continuing demise pulling the Euro currency value down (which is good news for us as the Kiwi dollar follows the EUR against the USD)
- The dry climatic conditions in the North Island do not last and agriculture production is not impeded by another drought.
My gut feel is that luck will be with us and all these provisos will be delivered on. I'm a born optimist!
Economic announcements this week should not allow any further decrease in market interest rates. However Australian September quarter GDP growth numbers (Wednesday 1.30pm NZT) may surprise to be lower than consensus forecasts of +0.5%. These should impact on the NZD/USD exchange rate more than local interest rates.
NZ business confidence, overseas trade and export commodity price data should all be positive, and certainly not pointing to any more pronounced economic slowdown.
US employment and PMI (factory orders) figures should be positive later in the week and increase US Treasury Bond yields, thus increase our three to ten year swap interest rates.
--------------------
 * Roger J Kerr runs Asia Pacific Risk Management. He specialises in fixed interest securities and is a commentator on economics and markets. More commentary and useful information on fixed interest investing can be found at rogeradvice.com