Opinion: David Chaston finds most pensioners will soon suck out more in pensions than they ever paid in taxes, leaving the young to pay the bill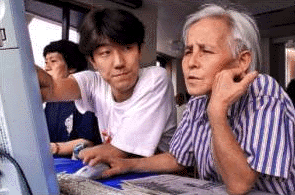 By David Chaston
Nothing makes New Zealanders more indignant than the idea that "I am paying my share of tax but others are freeloading".
In fact, this indignation seems to be central to the clash of generations over the sustainability of future retirement benefits.
Some politicians have milked this emotion as a central part of the electoral and political cycles of the country.
The experts say that without changes - like raising the retirement age - the present system is not sustainable for people who think they are paying into it now.
But the big failure - the really big failure - has been our longterm affection for 'pay-as-you-go' systems to fund basic and universal retirement superannuation. Pay-as-you-go approaches only work with positive trending demographics. But we have now converted to negative trending demographics where the proportion of claiming retirees rises and the proportion of working age payers diminishes.
The result will a disaster. People will get hurt.
It is a disaster that will be compounded by the fact that we are all living longer.
Life expectancy data disguise the problem - they are based on people who have died. But the living are living much longer now and haven't influenced those tables yet. When they do, the taxpayer will be covering significantly more NZ Super claims than envisaged.
We urgently need to raise the retirement age. We need a demographic response to a demographic problem.
One way to look at the problem is to analyse a working life for someone who retires in 2011.
We have started that project, and are now asking readers to review our data.
It makes concerning reading.
Basically, someone who finished high school with the School Certificate qualification in 1962 will be aged 65 in 2011, and eligible for NZ Super.
Statistics NZ has relevant data of earnings and taxes from 1962 and we can use that data to track the earnings in that working life - and from that data determine the taxes paid over that period.
Essentially, our statisically average person will have earned about NZ$1.4 million and paid about NZ$342,000 in tax, taking home a pay packet of a little over NZ$1 million over those 50 years.
Converting these raw earnings and taxes to 2011 dollars, they earned NZ$2.7 million, paid NZ$620,000 in taxes, and had take-home pay of a bit more than NZ$2 million.
However, for the next 20 years of retirement, they will claim in 2011 dollars NZ Super to the value of NZ$544,000 - or almost 88% of all the taxes they have ever paid.
If they live for 30 years in retirement, they will claim almost a third more than they paid in a lifetime of taxes. They 'break-even' after 22+ years.
That essentialy means someone else has to pay for their lifetime use of all other public services, including their health care needs as they age.
The assumptions are important here; we know no-one earns the statistical average all their life. So we have factored in a proportionate lower level when you are under 30, average from 30 to 40, and a higher-than-average income as you gain experience.
We would like readers who have the tolerance for the detail to look at this document and comment on and suggest what assumptions may need refining.
'PAYE as you go?'
I am not saying that there should be a fixed, hard relationship between taxes paid and retirement claims. Tax systems should be progressive and those with higher incomes should pay proportionately more. But if this 'progressivity' becomes too aggressive, the system breaks down. Further, existing [younger] workers have the option to migrate away if they perceive they are being unfairly taxed or that they won't get their 'fair share'. Such social shifts help make public policy responses really difficult.
And it is doubtful that 'rich pricks' will be able to pick up the tab either. Treasury released data about income levels as part of their Budget 2011 package and that shows almost 90% of taxpayers are below this Cullen definition ( 'rich pricks' were those who he taxed at 39% for earnings over NZ$70,000 pa).
Even if that other 10+% were taxed at a much higher rate, it is unlikely to generate the funding required to pay for a long-but-normal life in retirement at current NZ Super rates; there are just far too many people about to become retired and eligble for their 'fair share'.
Almost half a million will retire in the next ten years and that rate is accellerating. There are more than 550,000 currently retired. But there are only 377,000 earning more than $70,000 in 2011, and while inflation suggests this number will grow, it will be at a far slower rate than the swelling in the retired ranks.
Raise the retirement age
Our only option is to raise the retirement age.
We have left our run too late to adopt a fully-funded approach for people who will retire in the next twenty years. We are stuck with pay-as-you-go over that period.
But we can face up to the fact that most people are in fact healthy and productive at age 65, far more so than their grandparents were when the 65 age was originally chosen as the formal 'retirement' point.
The longer we dawdle to make this necessary decision, the worse the problem becomes, the more real people will get hurt or significantly disappointed. And they will be hurt financially right at the time in life when they will have the least ability to adjust. They will then become social welfare problems.
But they will also have been part of the generation that took far more than their fair share of the wealth of the nation.