Roger J Kerr sees the RBNZ moving the OCR back to 'normal' starting in April 2012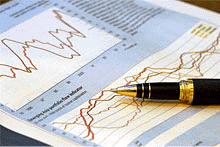 By Roger J Kerr
Borrowers and investors can expect very little change to market interest rates in New Zealand over coming weeks and months.
Term swap rates have moved below the depths plumbed at the height of the GFC in March 2009. The local and global economic situation today is certainly not as bad as those calamitous times 2½ years ago in my view.
Therefore, there has to be some other strong other reasons why market interest rates have fallen back below the previous lows?
I am struggling to locate those reasons other than Ben Bernanke has stated that US short-term rates are staying at zero for another two years and falling global commodity prices have removed the earlier risks around inflation.
However, when you think about it, the fundamental reason behind the decline in market interest rates everywhere over the last two months comes back to investors not trusting any other asset class as being safe and stuffing their funds into Government bonds - not European Government bonds, but US, Canadian, Australian and NZ Government bonds.
The other side of that one-sided investor demand driving market interest rates lower, is the general aversion to debt all around the place as European and US Governments, as well as NZ households, adopt austerity measures to reduce debt.
The lack of borrowing demand has partially removed one side of the supply/demand equation and allowed the price of money, interest rates, to fall  dramatically.
While NZ interest rates are going nowhere over coming months, cuts to official interest rates can be expected in Australia and Europe if their economic data continues to weaken.
Here in NZ Governor Alan Bollard is 'on hold' until he sees how the international dust settles.
On the proviso that the 25% probability chance of the global economy going into a double-dip recession does not occur, the RBNZ would have to be seriously looking at removing their emergency stimulus interest rate settings from April 2012 onwards.
--------------------
* Roger J Kerr runs Asia Pacific Risk Management. He specialises in fixed interest securities and is a commentator on economics and markets. More commentary and useful information on fixed interest investing can be found at rogeradvice.com