Roger J Kerr thinks a more active policy to encourage competition would help monetary policy. Your view?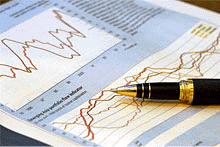 By Roger J Kerr
It has always amazed and surprised me that the largest contributor to low and stable inflation in New Zealand - strong competition in industry sectors - never rates a mention in the quarterly Reserve Bank of New Zealand Monetary Policy Statements.
So what is the state of competition in the New Zealand economy?
A recent research survey by the Electricity Authority found that consumers these days think they benefit from robust competition in both the telecommunications and banking sectors.
It did not use to be that way in these two sectors, thanks to new entrants like 2 degrees in mobile phones and Kiwibank in banking the previous cosy pricing environment by the established players has been broken open.
However, the consumers surveyed did not see the same competition ensuring pricing discipline in the electricity and petrol station markets.
Part of the answer is that the competing retailers in these industries buy from single sources with fixed cost structures.
The lack of real competition on the electricity market has seen consumer electricity prices rise constantly over the last 10 years and thus contributed considerably to CPI inflation increases. Unless we find a cheap source of natural gas close to the major cities very soon, it seems our electricity prices will continues to increase as the up-front cost of renewable generation, like wind turbines, is well above other energy sources.
Economic policy initiatives for more competition in telecommunications and banking sectors have worked to bring down prices, why isn't the RBNZ petitioning Government harder to get greater competition in the energy industries?
Less reliance on hiking interest rates to contain inflationary pressures and more focus on competition in the economy by the RBNZ would reduce the collateral damage on our export industries when the NZ dollar lurches upwards due to rising interest rates.
--------------------
* Roger J Kerr runs Asia Pacific Risk Management. He specialises in fixed interest securities and is a commentator on economics and markets. More commentary and useful information on fixed interest investing can be found at rogeradvice.com